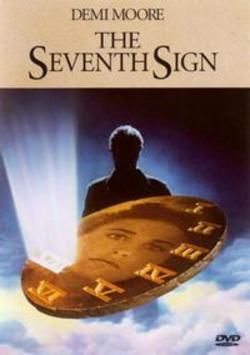 The Reaping comes out next week hoping to lure the Passover set into the theater with its theme of the ten plagues. A little creative Old Testament wrath goes a long way.
I don't know what kind of CGI they're going to pull out to match the depiction of the water turning to blood in The Ten Commandments or the frogs raining from the sky in Magnolia.
So, it's not a re**ke exactly, but it's pretty similar to, well, everything with plagues in it. A lot like, maybe, The Seventh Sign whose poster I show here so you can marvel at the Eleventh Plague…photoshop.
The other guys in the department and I have an ongoing debate over remake vs. theme theft. Are there original ideas or just repackagings of old material. Maybe rem***es are more honest.
Read More