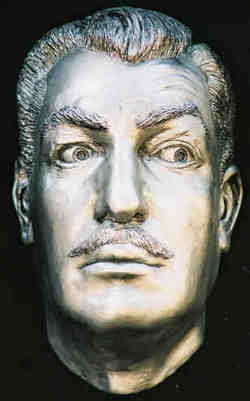 I was tired of just reading about things and decided to do things, so I took the train out to Icon on Long Island where Roger Corman himself was going to be doing a signing and introducing a screening of House of Usher.
His voice was mesmerizing, entrancing, a deep, purring comforting blanket of confident soothing! He told super tales of how he flim-flammed the studio into giving him extra days and money to shoot with.
Which, hilariously, resulted in a luxurious, for him, fifteen day shoot. The Money also wanted to know why he was shooting a horror movie without a monster, and he told them the monster was the house itself. It worked, and the history of literature on the screen is richer for it.
It was the first of the Poe Cycle, of course, and what pleasing, dreadful shudders might come from an opportunity to have him introduce them all.
When it started, he stuck around to make sure it was shown in the aspect ratio it deserved, and he shared a laugh when some wag in the crowd shouted out "Mark Damon" in an approximation of the "Matt Damon voice" from Team America: World Police.
Oh, when cultures clash what merriment! What mirth! Poor Mark Damon.
I stuck around to see Vincent Price's entrance. Such colors! Such costumes! Then I cut out to find the Cormanator himself and shake his mighty hand. A meeting with a giant which left me awestruck and brainstirred.
His grip had the searing power of a thousand thousand drive-in movie projector lamps!
This is the magical Summer that has changed my life forever.
Read More