Uncategorized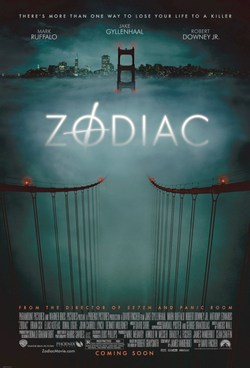 I'm never comfortable calling a real-life crime drama a horror film as it feels like a disservice to the surviving participants of a life-shattering event to reduce their pain into a convenient genre label.
Nonetheless, cinematician David Fincher's recent Zodiac has the ad campaign of a horror film even though the film itself is more of an obssessive character study in the form of a police procedural.
What has always set Fincher's fascinating movie universe apart from the work of other, lesser directors is his painstaking attention to the tiniest visual details while still maintaining a focus on the story being told.
Case in point: Zodiac's period digital recreation of 1969 San Francisco, which is practically undetectable. Heck, I had no idea that overhead shot of the cab from every commercial was created entirely in the realm of CGI!
Computer Generated Imagery — it's not just for sci-fi anymore…
Read More