Characters
A Journal Entry by Benedict Arnold, Military Governor of Philadelphia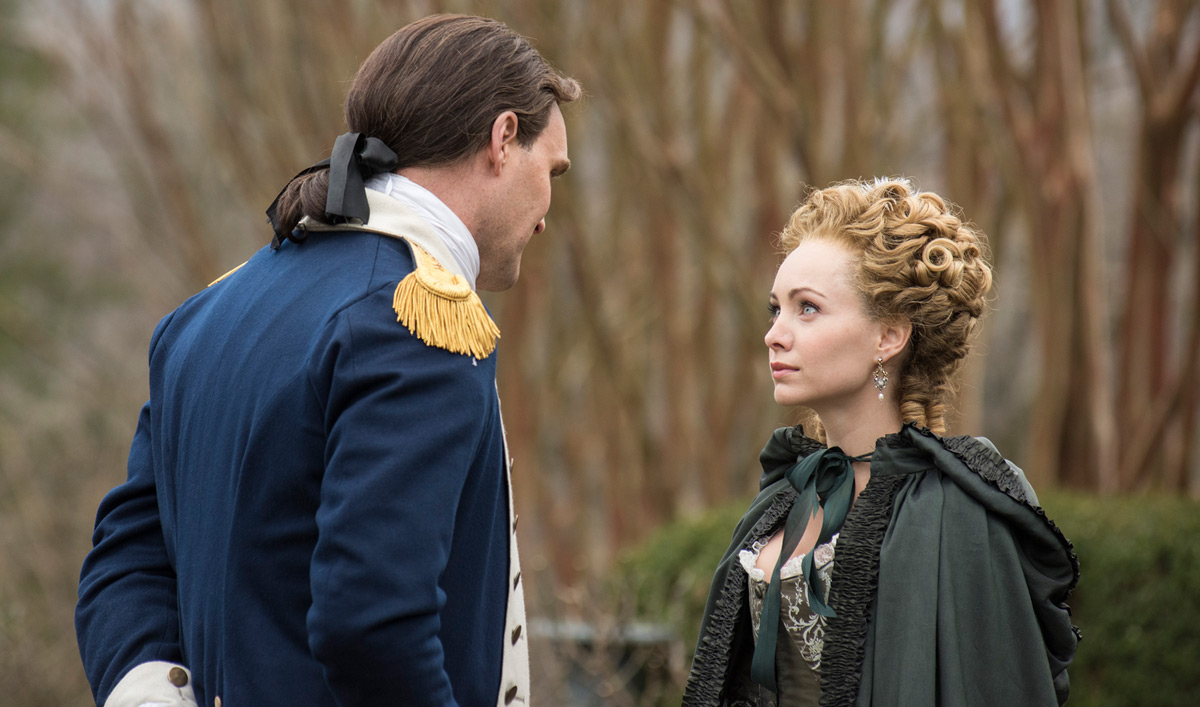 June, 1778 – I have just come to the cobblestone streets and precious brick mansions of Philadelphia. General Washington has conscripted me to head the forces behind the battle lines — no doubt because he pities my latest war injury weakening my leg.
I detest this cane and the acrid hobbling flesh that once was a leg as strong as a horse. I will chase away this infirmity, even as I secure for myself the one wish I have in being in Philadelphia: the hand of Peggy Shippen.
I will waste no time in making my intentions for marriage known to both her and her father. Patriot-led riots inside the city are upsetting the Shippen family and business, which I appreciate only in the regard that it makes my case as her protector even more resolute.
"Yes, Mr. Shippen," I shall say, "Your fortune and estate are grand, beyond the scope even of this international disagreement, yet you and your family remain in frames of flesh, vulnerable just like all of us to the practical chaos of war.
"No, that's not a threat Mr. Shippen, but exactly the opposite. You and your family are in danger. The quarter you gave to the occupying enemy army has left your name a bitter taste on the tongue of the crowds, but my position as military governor makes it my pleasant charge to insure that you are well taken care of.
"Of course, there are several families in your same position, and I only have a certain number of men. Were you my own family, however, it would be an obvious priority to ensure your safety, and that of your larger family and business interests."
I will tell Mr. Shippen, I may not be the most common suitor for his stunning prize of a daughter, but there is more to consider than family lineage. I am strong and have proven myself to be a capable defender of her for her lifetime, as well as a man of action who can and will act in the best interest of his continued prowess as a financial stalwart. These are the times where estates can be won or lost with ease, and I am not only able to help him keep his, but win more, as my standing in society is also much elevated through wartime glory and wisely-timed investments.
"I, sir, am the man for your daughter, and would be proud to call you my father-in-law. I have only need of your blessing to make this union complete and enact the safeguarding of your interests in every capacity."
Maybe that's too forward… no. Forthright action is where I have excelled on the battlefield, and in life, in every place worth mention. I will go after Peggy's fine hand with resolute aggression, tempered by this softened heart her gaze has created in me. Fate owes this to me. If I cannot have success and glory on the battlefield, I will have it in a wife and family.
What finer sweet thing could there be than Miss Peggy Shippen? How splendid a thing when she is finally Mrs. Benedict Arnold.
Read a guide to piloting the Turtle, annotated by Caleb Brewster.
Read More