Uncategorized
TURN: Washington's Spies Spycraft Handbook – Invisible Ink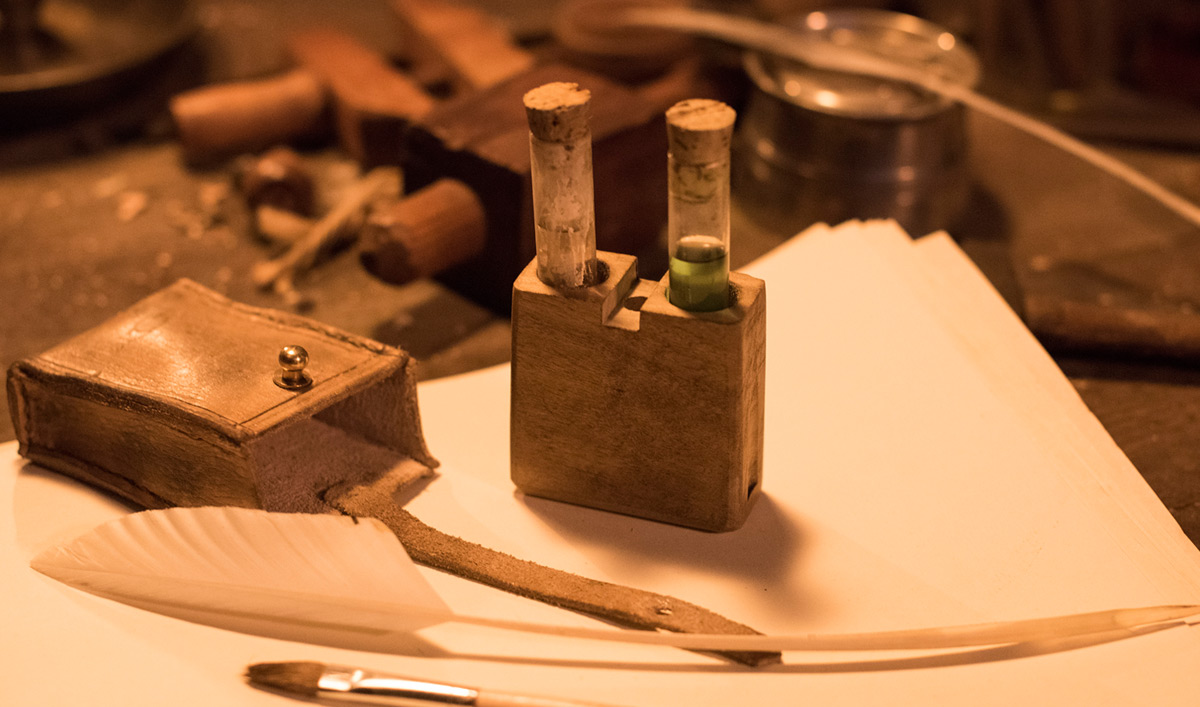 In Season 2, Episode 4, "Men of Blood," Ben introduces Abe and Anna to something that will allow for truly hidden and secret communication: invisible ink. In Season 2, Episode 6, "Houses Divided," Anna uses the ink to send a secret message to Ben, written on the title page of a book.
Invisible ink dates all the way back to the ancient Romans and Greeks. Secret writing was first done using liquids such as vinegar, milk, or lemon juice, which weaken the fibers of paper. When gentle heat is later applied to the page, the weakened fibers darken first, and the secret writing is revealed.
Both sides in the Revolutionary War knew about invisible ink, and if a letter was deemed suspicious, it only took a moment to hold it over a flame to see if any intelligence was hidden within it. After George Washington put out a call for a new kind of invisible ink, James Jay (brother of founding father John Jay) developed one called a sympathetic stain.
Rather than relying on organic liquids and the application of heat, sympathetic stain uses two chemical solutions: an "ink," called the agent, and a reactant, called the reagent. As with organic inks, secret writing using the agent goes on the page invisibly. Later, when the reagent is wiped on the paper, a chemical reaction between the two solutions darkens the agent and reveals the secret message.
In addition to writing secret messages between the lines of letters about pedestrian topics, Washington also advised his agents to write on the pages of common items such as almanacs, books, and pamphlets. The high quality of the paper in such items supported secret writing especially well, and the items themselves could pass through military checkpoints without suspicion.
Read TURN: Washington's Spies Spycraft Handbook – Access Agent.
Read More