Uncategorized
TURN: Washington's Spies Spycraft Handbook – Wax Bust Intelligence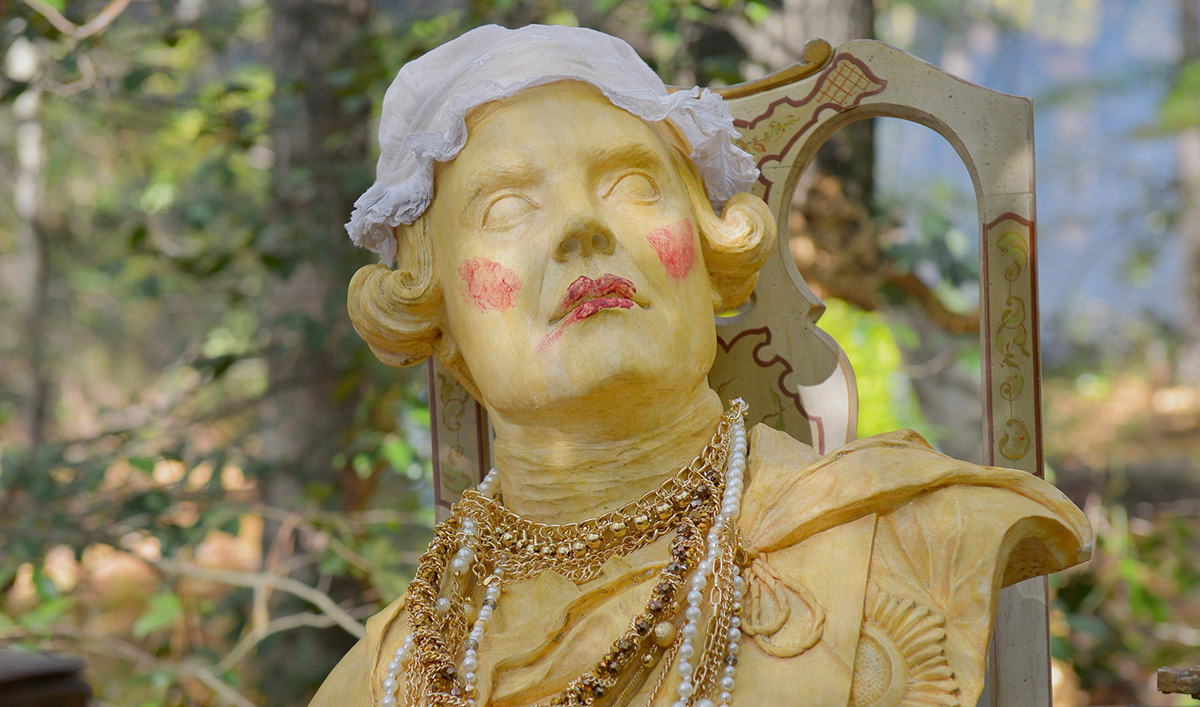 In Episode 204, "Men of Blood," Caleb successfully completes his mission to retrieve intelligence sent from London by sculptor-turned-spy Patience Wright.
Patience Wright was born in Oyster Bay, Long Island in 1725. She moved to New Jersey at age four, and at age 16, left home to move to Philadelphia. She married a man many years her senior, and became widowed in 1769.
To support herself and her five children, Patience teamed up with her sister, Rachel, to turn her hobby of molding faces from wax into a full-time occupation. Within two years, the sisters had opened successful waxworks houses in both Philadelphia and New York City. After a fire destroyed the Manhattan shop in 1771, Patience decided to relocate to London.
After meeting his sister, Jane Mecom, Patience obtained a letter of introduction to London society from Benjamin Franklin, who lived in London for nearly 16 years. Franklin's letter granted Patience access to London's highest social circles, and she soon became acquainted with British royalty. She went on to sculpt many of them, including King George III himself.
Royal business was often conducted during her sculpting sessions, making Patience privy to decisions being made within St. James Palace. She decided on her own to begin passing intel along, and did so by embedding letters inside wax busts she sent to Rachel, who would then relay the letters on to the Continental Congress. Said Rachel of her sister, "How did she make her Cuntry [sic] her whole attention, her Letters gave us ye first alarm… she sent Letters in buttons & pictures heads to me, ye first in Congress attended Constantly to me for them in that perilous hour."
After the Revolution broke out, Patience made no secret of her support for the Patriot cause, and she fell from royal favor.
Though today's spy gadgets and technology have a much higher level of ingenuity and sophistication, often the familiar things which surround us daily can still make the best conduits of secrets. From dead drops made of hollowed-out bricks, to fake branches made of hollow plastic, to listening devices made to look like insects, today's spies still gather and exchange information using common items that house a secret, second purpose.
Read TURN: Washington's Spies Spycraft Handbook – Polygraph Duplicator >>
Read More