Q&A
TURN: Washington's Spies Q&A – Jamie Bell (Abraham Woodhull)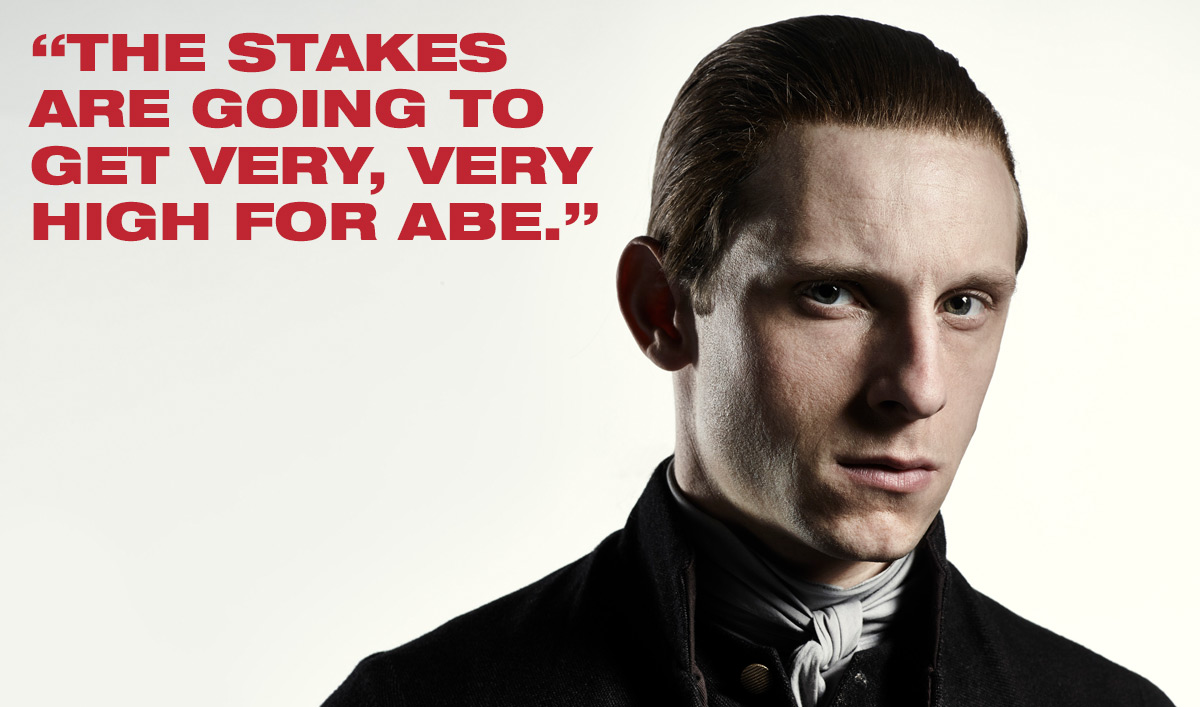 Jamie Bell, who plays Abraham Woodhull on AMC's TURN: Washington's Spies, talks about who Abe has become, performing his own stunts, and his favorite character from the series.
Q: Abe started Season 1 as a simple farmer, and starts Season 2 as a dedicated member of the Culper Ring. What are some of the biggest changes in Abe that fans will notice this season?
A: I think they'll be quite relieved that Abe has finally made a choice. The choice is to be proactive. Last season was really about the formation of the Ring, establishing the characters and establishing allegiances. Now that we've got all of that out of the way, we get to have fun with the characters, and especially with the spying. I think people can expect to see someone who's much more proactive, capable and confident — sometimes to a fault. He believes in his mission and his choice that he's made. The stakes are going to get very, very high for him.
Q: You've described the series as being "much more of a spy show" in Season 2. What kinds of things can viewers look forward to from Abe now that he is a fully-committed spy for Washington?
A: There's a lot more subtleties running through the entire season. We bring in a lot more techniques that they used to pass messages back and forth, and there's also a colonial vehicle which is known as the first submersible on record, which is fun. Also, we're seeing Abe walk into rooms where, in Season 1, he would have been hesitant to. A room full of Redcoats, or squaring off opposite people like Major Hewlett and Captain Simcoe, used to strike a fear in him. Now we're seeing a much more capable, James Bond-like character who's very competent. That's what you enjoy when you watch a spy show: We get excited when a spy keeps cool under pressure, and I think Abe Woodhull really gets to do that this season.
Q: Barry Josephson mentioned [in the Making of Season 2 video] how the show has "ratcheted up the action" this season. Can fans look forward to seeing you in a lot of action scenes?
A: I was really crying out to use my physicality as much as I could. I consider myself to be a physical actor, and I really enjoy using those aspects. There's a lot more thrills this season with Abe and his adversaries. He's not afraid to fight back. Last season, he was thrown on the ground so many times. [Laughs] We just wanted to see a bit of fight from him, and we get that. He's also taken a life in Season 1 — the unfortunate death of Ensign Baker in the season finale — so he knows what it means to take a life, and taking another one isn't quite as scary. Just the prospect of having to defend himself isn't quite scary anymore.
Q: Did you get to perform any of your own stunts?
A: I try to do as much as I can. This season, there are a lot of fights, falls and jumping off wagons. It makes the day even more exciting.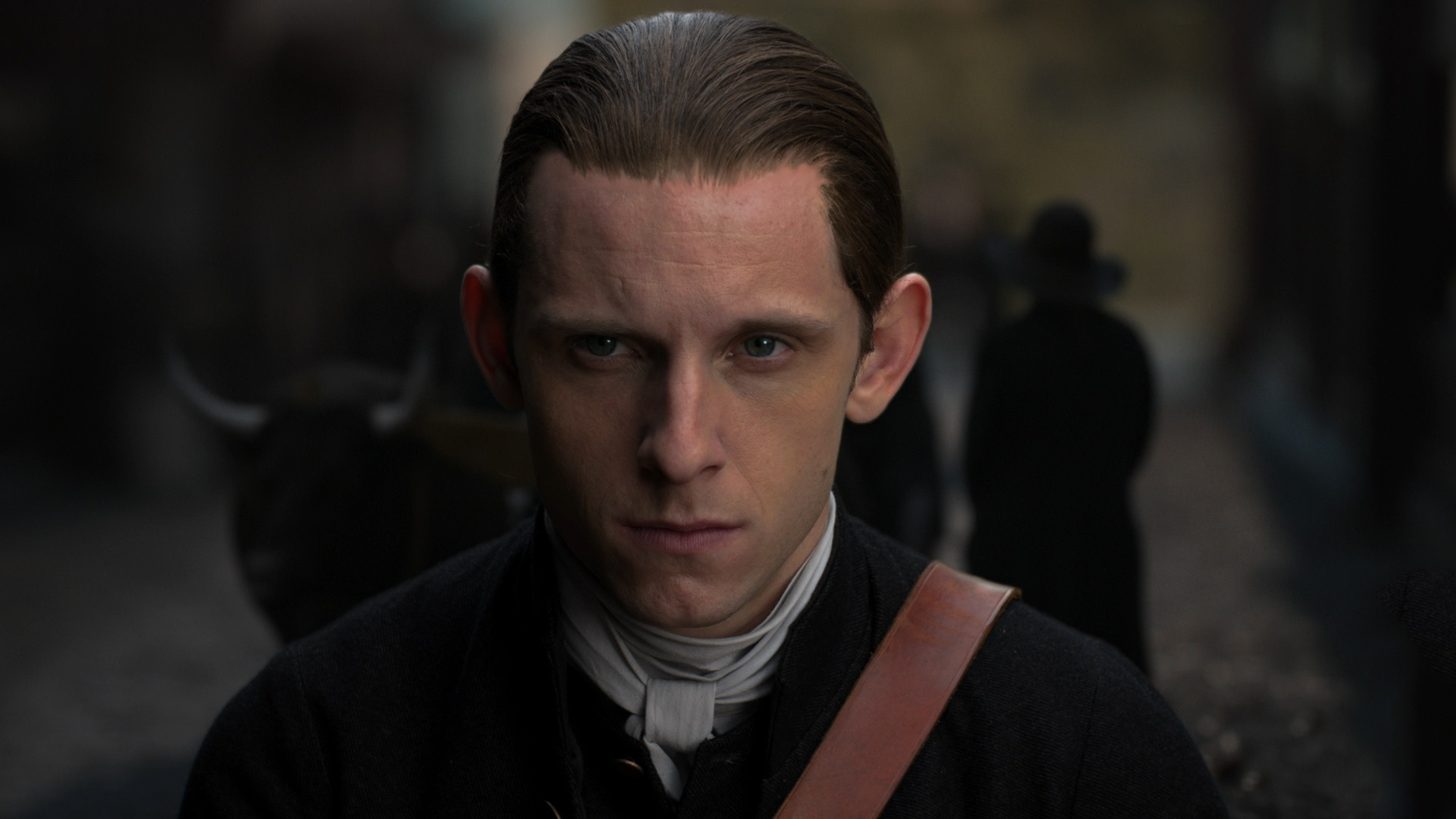 Q: To prep for Season 1, you did some research to learn more about the Revolutionary War, and corresponded with Alexander Rose to learn more about Abraham Woodhull. What kind of prep did you do for Season 2?
A: I really wanted to focus on the character and work with the material and directors of each episode. I wanted to figure out each individual arc and eventually build to the climax of the season. Having a good overall view of where the character was going was super important this year.
Q: You've said in the past you prefer not to watch your own work. Did you find you needed to make an exception with TURN: Washington's Spies and watch all or some of Season 1 to get reacquainted with Abe before filming the new season?
A: I definitely refreshed myself. I went back and watched the pilot a lot because it sets the tone of the show. I often go back to it as the blueprint for the character. There's also a lot of focus on other characters this year. Benedict Arnold is introduced, and there's a lot more focus on people like General Washington and Captain Simcoe. It's a lot more of an ensemble piece. What I'm looking forward to is watching other people's work that I don't get to see on set.
Q: Which character have you enjoyed watching the most thus far?
A: We're very blessed with a fantastic bunch of actors. Everyone embodies their character so well, but I'm going to say my favorite character and trajectory is General Washington. We get a real portrait of a man we think we all know.
Q: Washington assigns Abe the spy alias Culpepper, which Abe later changes to Culper. If you could choose your own spy alias, what would it be?
A: That's a good question. I think I'd genuinely be a terrible spy, because I have a guilty face. My code name would probably be something like "I'm a spy." [Laughs]
Read an interview with Executive Producer Barry Josephson >>
Save
Read More