Uncategorized
Origins of TURN – A Letter From Washington's Spies Author Alexander Rose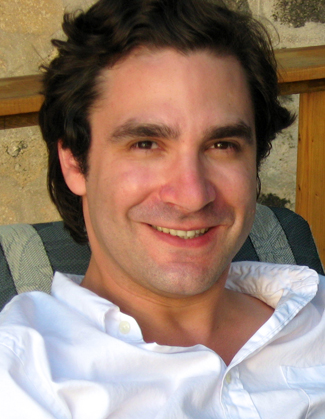 The following is a letter from Alexander Rose, author of Washington's Spies, the book on which TURN: Washington's Spies is based:
I can remember clearly the day I stumbled upon the idea of writing the story of The Culper Ring: I had been reading a biography of Benedict Arnold as background for a completely different project idea and I began to wonder whether there was more to his story than the bare bones version we are usually told. A traitor of the darkest dye I of course knew him to be, but found myself wanting to know more about the role of espionage in the War of Independence.
Despite assuming that such an obvious subject had already been done to death — I mean, what aspect of the American Revolution has not been already written about in the minutest detail? — I failed to find much available in any of the major library catalogues I consulted. Put it this way, the last academic article written about Revolutionary ciphers had appeared in… 1917.
So now I had my general subject, but which spies should I write about? That's where the trouble started. It's actually quite difficult to write a book about spooks because they are not, to put it mildly, the type of people who habitually keep fatally incriminating documents lying around. But eventually I found my perfect spies: The Culper Ring. Uniquely, their long correspondence with George Washington survives almost intact. From its creation until the very day of its dissolution, there is a written, detailed, sometimes almost daily record of the Ring's activities, travails, and triumphs.
It is hard to exaggerate the preciousness of this trove of documents. Instead of remaining faceless names or nameless faces, as is the case with so much intelligence history, through their letters the personalities of the spies themselves emerge and we perceive them not as invincible superheroes like James Bond or Jason Bourne, but as ordinary individuals coping the best they can in an extraordinary time. These secret agents — because they're frail, because they're flawed, because they're sometimes fearful — come across, despite the passage of nearly a quarter of a millennium, as recognizable, sympathetic, real people having to make unenviable, hard choices while facing potentially lethal challenges.
What I've found most remarkable about TURN is that everyone involved is willing to throw out the conventional goodies vs. baddies narrative of the War of Independence in order to explore these very human factors lying at the heart of that titanic clash of nations and ideologies. When you add to that the creation of an alien and often startling world, a strong commitment to historical realism to help drive the storytelling, and a roster of non-traditional characters who literally risked everything they had for a fight they believed in, I'm pretty sure TURN is going to show you the American Revolution in a way you've never seen before.
TURN: Washington's Spies premieres Sun., Apr. 6 at 9/8c on AMC.
Read More