Video
The Cast and Creators on Life After the War for the Culper Ring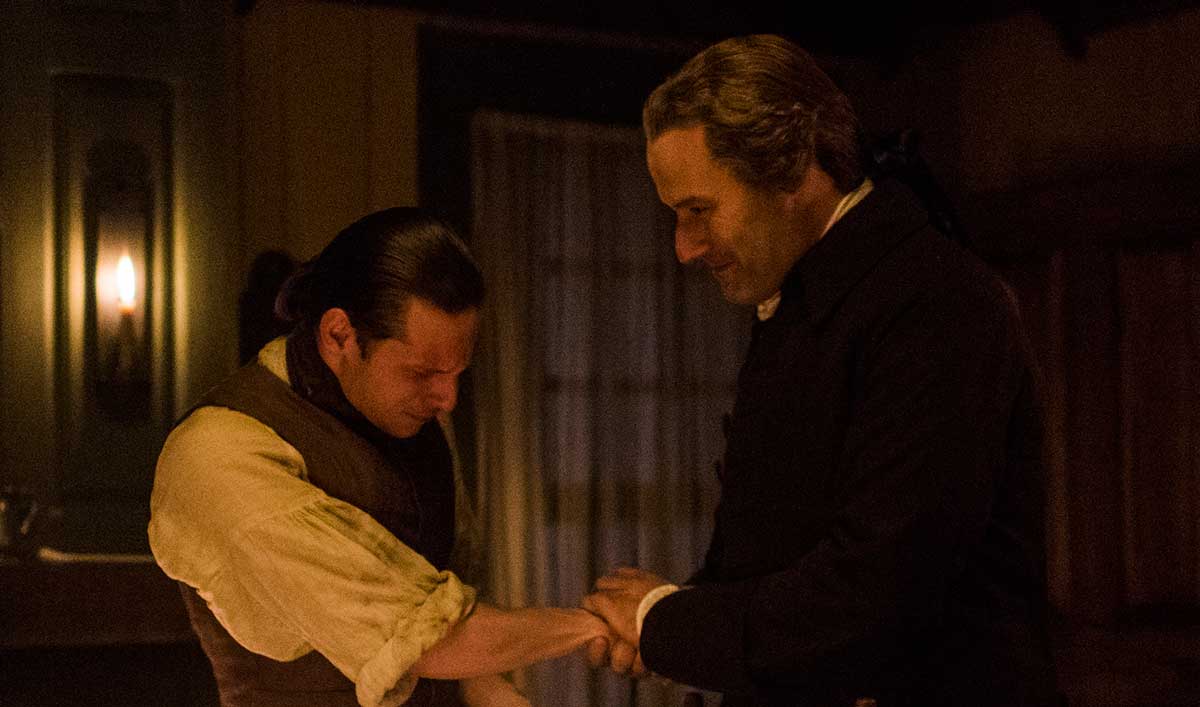 As America struggles to begin in the Series Finale, Abe struggles to build his life back up from scratch.
"This episode for me is about the reality of war, and the realities of spying," says Jamie Bell (Abe Woodhull) in a new behind-the-scenes video. "You can't be heralded and paraded through the streets, so Abe, when he returns to his home, is realizing he begins from nothing,"
"To see him like that is just so unfair. He's done so much and received so little in return," adds Meegan Warner (Mary Woodhull).
Go Inside the Series Finale, "Washington Spies" With the Cast and Creators
Abe isn't one to give up so easily though: He's owed recompense for his secret service and takes his request for payment directly to General Washington.
"I like that his dogged attitude that has got him through this war, he's know relying on more than ever to feed his family and provide for his family," says Bell.
When George Washington finally comes to Setauket for dinner with the Culper Ring, it's a bittersweet celebration.
"I think for Abe there is this sense of, 'I'm not taken care of here.' In some ways, Abe doesn't really care that this is General Washington, the future president," says Bell.
But when Washington pays Abe out of his own pocket, Abe finally feels like he is given what he deserves.
"The climax, to have this scene with Abraham Woodhull and George Washington coming together, because without one, there's not the other," says Ian Kahn (George Washington).
Click here to watch the full video to go inside the settling of accounts between shadows and spies, and how the end of the war didn't mean freedom for Abigail and other freed slaves.
Watch the Series Finale now on amc.com and AMC apps for mobile, Fire TV, XBox One, Apple TV, Roku and Chromecast.
To get more exclusive extras, sign up for the weekly TURN: Washington's Spies Insiders Club.
Read More