Video
Avenge His Father or End the War? Go Inside Abe's Difficult Choice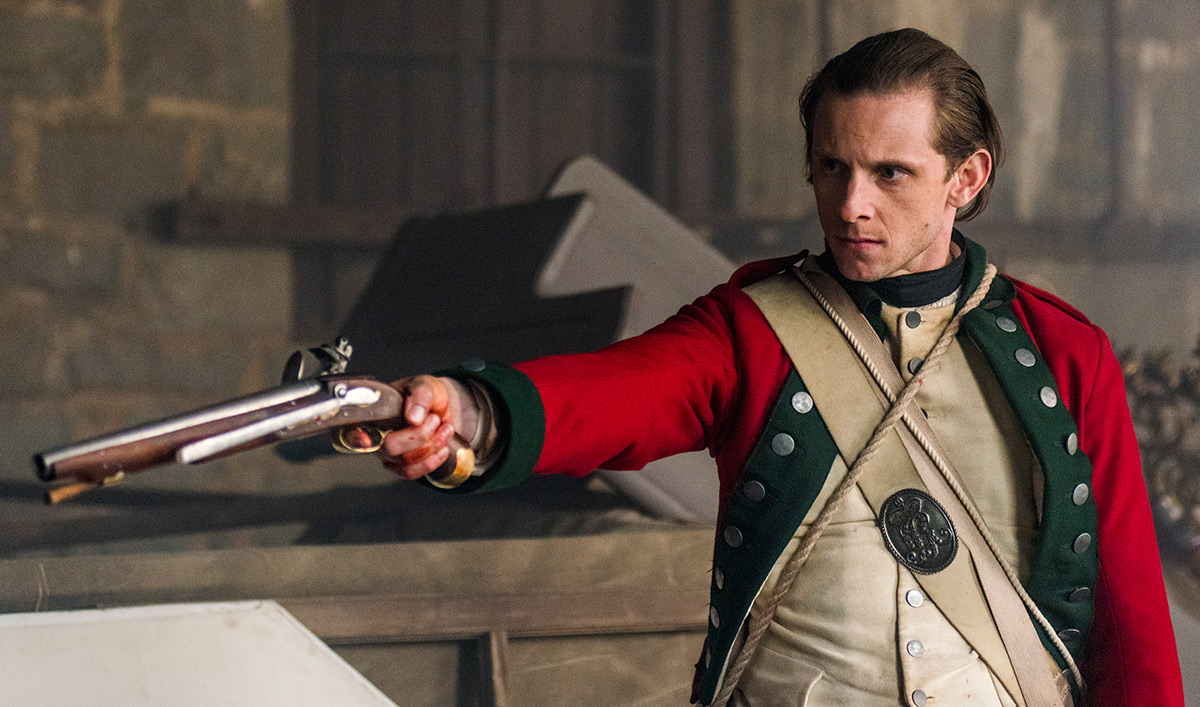 The danger couldn't be any higher for Abe in Episode 8.
"Simcoe is in his camp, and Simcoe could come in his tent at any moment and end his life. But I think he also is considering, 'Maybe I'll just take out Simcoe anyway, and if he kills me, so be it, but at least I've done it,'" says Jamie Bell in new behind-the-scenes video.
Simcoe won't give up until he faces off against Abe alone on the battlefield.
"Simcoe's there to do a job, you know: Teach Woodhull a lesson and take him out. So what you see is this cat-and-mouse game where Simcoe's on the hunt for Abe," says Samuel Roukin.
Go Inside Episode 8, "Belly of the Beast" With the Cast and Creators
Abe is willing to sacrifice himself for the opportunity to kill Simcoe and avenge his father — until Benedict Arnold unknowingly gives up the British Army's Achilles Heel at Yorktown.
"The Yorktown intel is the biggest piece of intelligence. It's the atomic bomb of intelligence for Abe, and it comes to him at an incredibly dark time where Simcoe is going to catch him out on the battlefield," explains Executive Producer Craig Silverstein.
When Abe manages to get the upper hand over Simcoe during their face-off, he needs to choose between revenge or the end the war.
"There is an opportunity for him to completely end Simcoe's life, but there's this burning piece of paper, which is freedom, possibly… The end of the war, hopefully," adds Bell.
Click here to watch the full video to go inside Abe's difficult choice, Washington's obsession with taking New York and his tumultuous "breakup" with Ben Tallmadge.
Watch Episode 8 now on amc.com and AMC apps for mobile, Fire TV, XBox One, Apple TV, Roku and Chromecast.
TURN: Washington's Spies airs Saturdays at 9/8c.
To get more exclusive extras, sign up for the weekly TURN: Washington's Spies Insiders Club.
Read More