Video
Why Simcoe, Arnold and Abe All Together Is a "Recipe for Fireworks"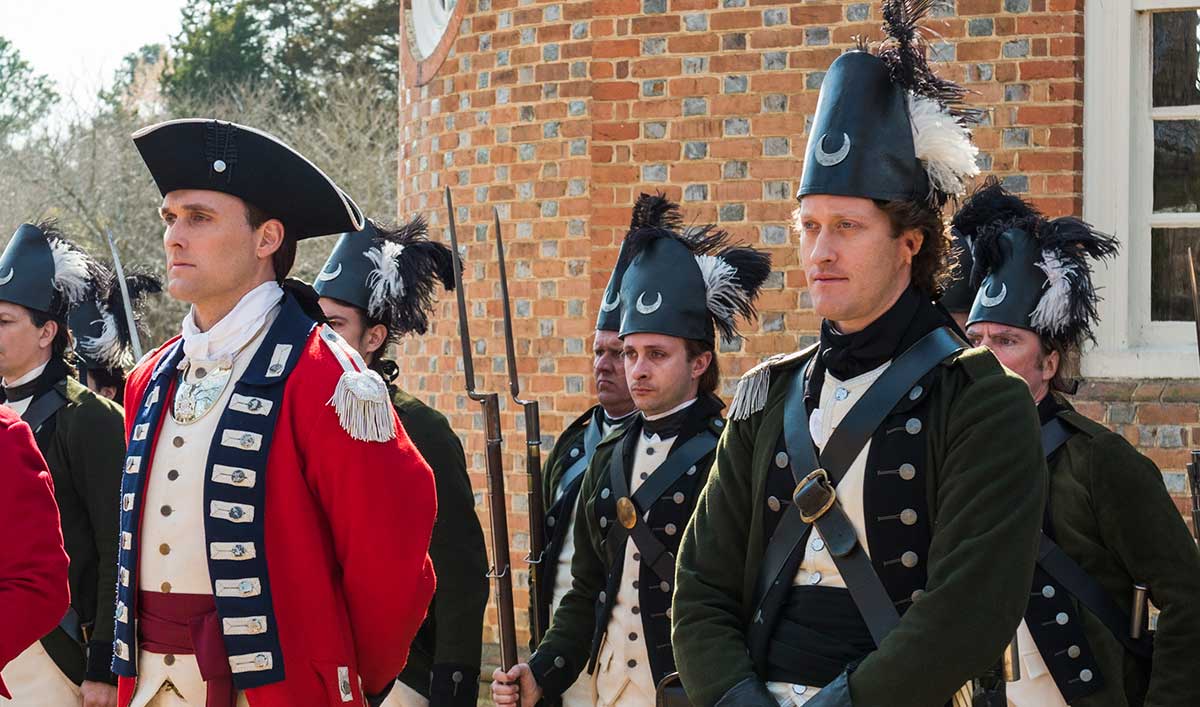 In Episode 5, Abe joins Benedict Arnold's new fighting force, the American Legion.
"This is Abe's way into the city. For a guy who always swore he wanted to stay away from the fight, we see him getting into a soldier's uniform and handed a musket," explains Executive Producer Craig Silverstein in this behind-the-scenes video.
When Abe meets Benedict Arnold, his cover is already put to the test: "As someone who's a patriotic rebel spy, to shake the hand of a turncoat is unfathomable, but playing the double cover, he kind of has to," says Jamie Bell, who plays Abe.
Go Inside Episode 5, "Private Woodhull" With the Cast and Creators
For the first time, Abe is within firing distance of the Culper Ring's two greatest enemies: Arnold and Simcoe.
"Having all those characters in the same schoolyard, well it's a recipe for fireworks, isn't it?" remarks Samuel Roukin, who plays the malicious leader of the Queen's Rangers.
Plus, Abe discovers that Major Hewlett is back in New York — and it could mean the end of the whole operation, and possibly his life.
"Hewlett represents the end for Abe," says Burn Gorman, who plays Hewlett. "I mean, literally, at any second, he could just turn him over. He's in enemy territory, as deep as he can get, and he's got somebody who knows everything about him right in front of him."
Click here to watch the full video to go inside Abe's new position in the American Legion, Robert Townsend's new eagerness to keep spying and how Hewlett's return could mean the end of Culper.
Watch Episode 5 now on amc.com and AMC apps for mobile, Fire TV, XBox One, Apple TV, Roku and Chromecast.
TURN: Washington's Spies airs Saturdays at 9/8c.
To get more exclusive extras, sign up for the weekly TURN: Washington's Spies Insiders Club.
Read More