Press
Ian Kahn Chats With Us; Cleveland.com Recommends TURN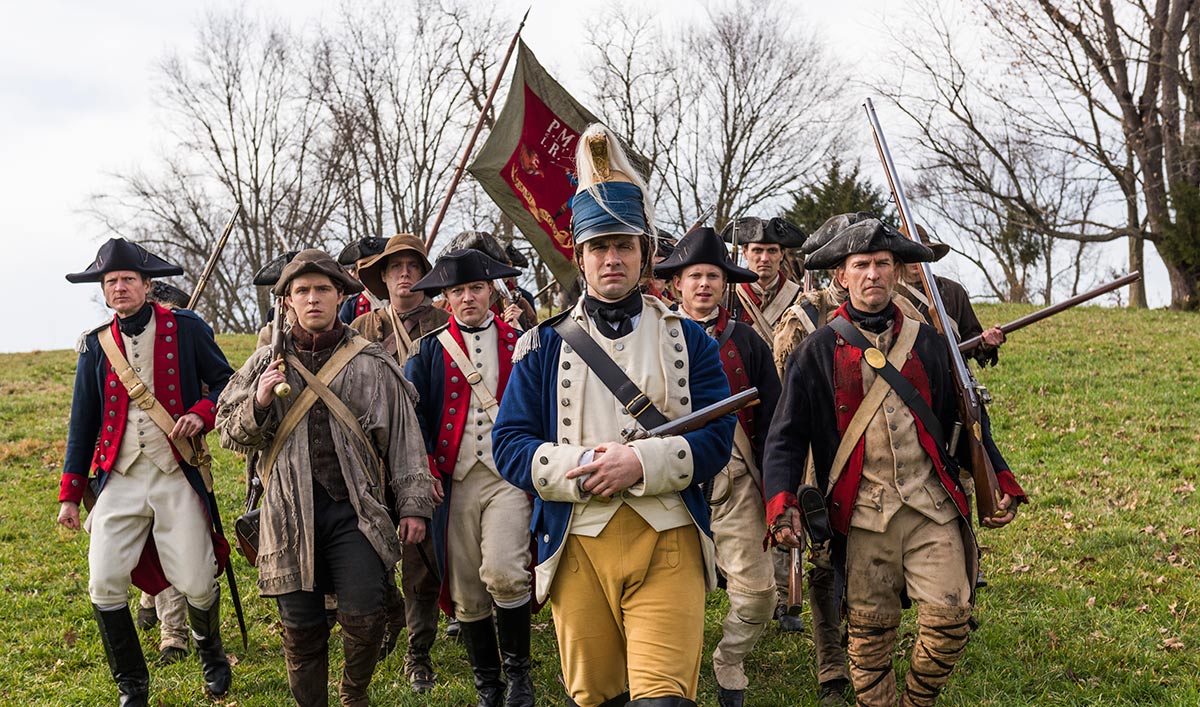 This week, Ian Kahn chats with Us about playing George Washington, while Cleveland.com recommends watching TURN: Washington's Spies. Plus, TV Worth Watching is addicted to the show. Read on for more:
• Ian Kahn tells Us Weekly, "I would say that was the most challenging part [of playing George Washington], living up to the greatness of the man. The imperfect greatness."
• Cleveland.com describes TURN: Washington's Spies as "one of AMC's most underrated dramas, featuring the same quality writing and acting that one expects from a network that has distinguished itself for outstanding programs."
• TV Worth Watching believes that TURN: Washington's Spies has proved "compelling in its final days. Addictive, even."
• Looking ahead to the next episode, "Private Woodhull," CarterMatt teases, "Abe and [Benedict] Arnold are about to have a meeting of the minds, and what could unfold as a result of that could be the sort of stuff that everyone wants to see."
• The Richmond Times-Dispatch reports, "Thousands of items from all four seasons of TURN: Washington's Spies are being sold in two online auctions that will close on July 10 and July 11."
• For recaps and reviews of Season 4, Episode 4, "Nightmare," check out CarterMatt, Den of Geek, Entertainment Weekly and Hidden Remote.
Watch Episode 4 and other Full Episodes on amc.com and AMC apps for mobile, Fire TV, Xbox One, Apple TV, Roku and Chromecast.
To stay up-to-date with all the latest TURN: Washington's Spies news, join the TURN: Washington's Spies Insiders Club.
Read More