Video
Cast and Creators on How Scores Will Be Settled on the Battlefield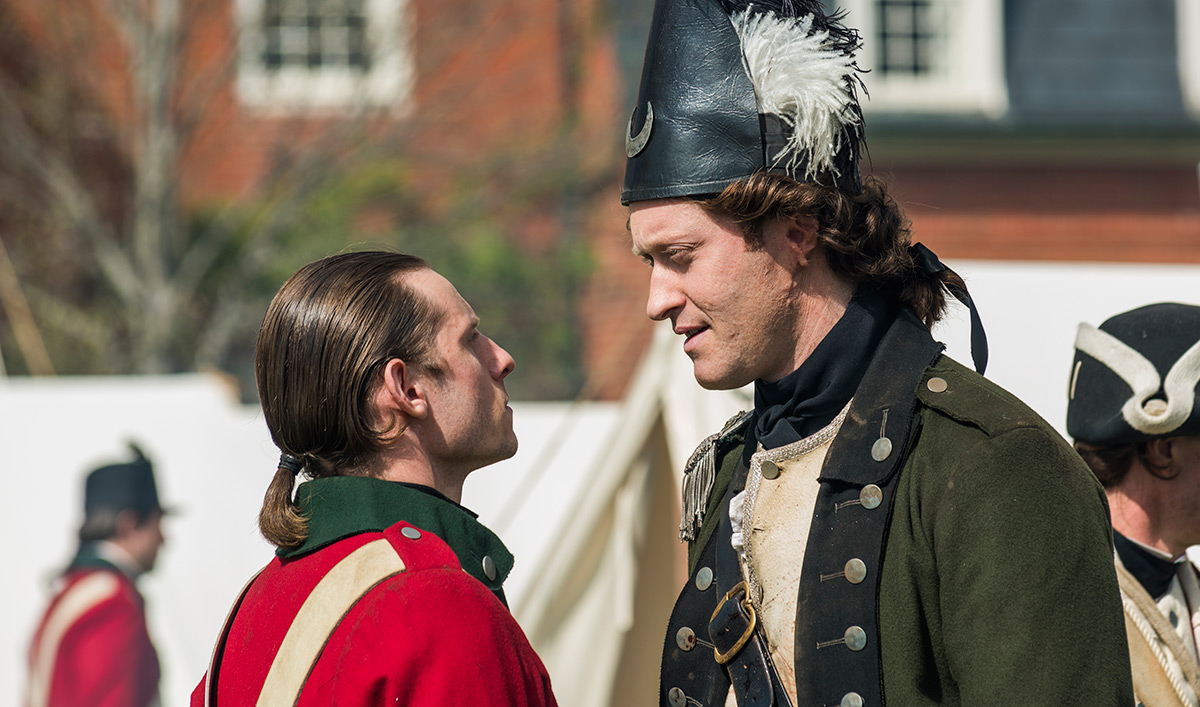 Abe gets a surprising new ally in Episode 7 in the plot against Benedict Arnold: Mrs. Arnold.
When Peggy tells Abe she wants to help the rebels' kidnapping, Abe is shell-shocked.
"He thinks either she's joking or he's about to get rumbled himself — that the game is up, in some ways, that the General's about to spring out from behind the couch and arrest him and kill him," says Jamie Bell in this new behind-the-scenes video.
Go Inside Episode 7, "Quarry" With the Cast and Creators
When Abe hears that Peggy is all-in to help him, he's not thinking about kidnapping Benedict Arnold though — he's planning to use this as a ruse to kill Simcoe.
"He comes up with a very complicated plan to get Arnold out of the house, so he can get Simcoe into the house, and it's the best place to finally get his revenge," says Executive Producer Craig Silverstein.
But, everything changes when the American Legion is called to the front lines of the war in Virginia.
"I think the interesting thing about Arnold's legion being called to war is that's the lame horse that no on betted on, and for Abe it's a nightmare because now he's fighting against his own people," explains Owain Yeoman, who plays Benedict Arnold.
Click here to watch the full video to go inside Abe's alliances with both Peggy and Hewlett, his plan to kill Simcoe and how Caleb's trauma is overwhelming his duties to Ben.
Watch Episode 7 now on amc.com and AMC apps for mobile, Fire TV, XBox One, Apple TV, Roku and Chromecast.
TURN: Washington's Spies airs Saturdays at 9/8c.
To get more exclusive extras, sign up for the weekly TURN: Washington's Spies Insiders Club.
Read More