Video
Why Simcoe Will Stop at Nothing to Unravel the Culper Ring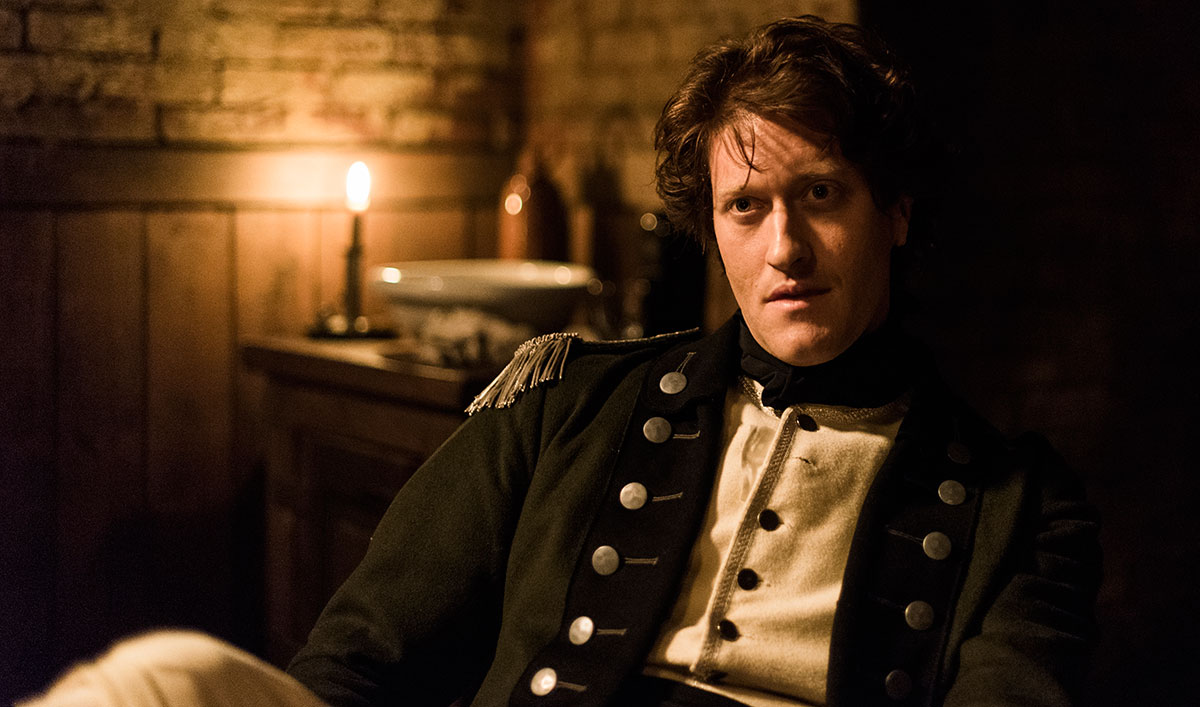 The Culper Ring faces a terrible blow in Episode 2 when Caleb Brewster is captured by Benedict Arnold.
Of course, in true Caleb spirit, the first thing he does is laugh about it.
"He's so shocked that this is actually happening, that someone has sold him up the river for a trade just seems so laughable," says Daniel Henshall, who plays Caleb, in this behind-the-scenes video.
But it's no joke to Ben Tallmadge or General Washington back at camp.
"…If one member of a network of spies can be flipped, the entire ring is blown," explains Executive Producer Craig Silverstein.
Go Inside Episode 2, "The Black Hole of Calcutta" With the Cast and Creators
Time is of the essence when Arnold interrogates Caleb, especially with the help of a ruthless Simcoe.
Simcoe isn't above torture. In fact, he relishes it.
"One of the reasons why Simcoe is so successful with Brewster is that they're similar animals," says Samuel Roukin, who plays the colonel. "Simcoe is also extremely good, as we've seen historically, at finding out what's beneath the surface without having to really push too hard."
Click here to watch the full video to go inside the motivations behind Caleb's capture and the plan for his rescue.
Watch Episode 2 now on amc.com and AMC apps for mobile, Fire TV, XBox One, Apple TV, Roku and Chromecast.
TURN: Washington's Spies airs Saturdays at 9/8c.
To get more exclusive extras, sign up for the weekly TURN: Washington's Spies Insiders Club.
Read More