Press
USA Today's Samuel Roukin Chat; Ian Kahn Talks With Digital Journal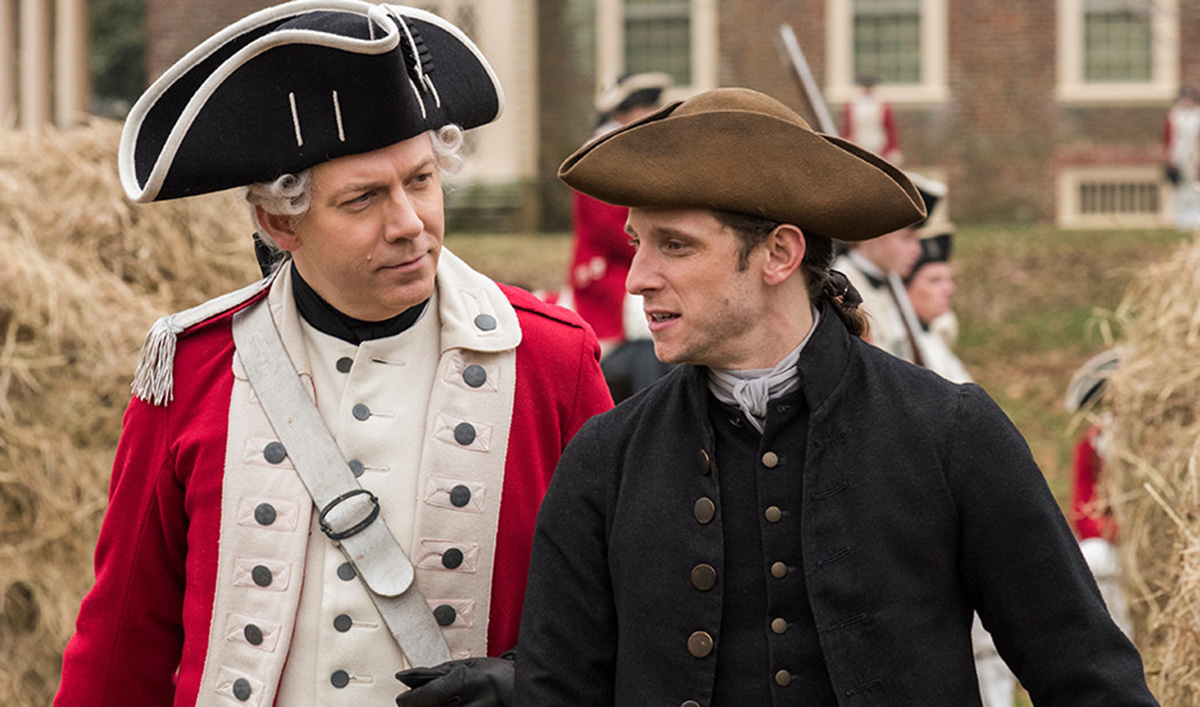 This week, Samuel Roukin chats with USA Today, while Ian Kahn is interviewed by Digital Journal. Plus, USA Today reports that the actor who plays Alexander Hamilton has real-life ties to Aaron Burr. Read on for more:
• Samuel Roukin tells USA Today, "One of the things about Simcoe is that he's still a human being and even though he does terrible things, he still has the same wants and needs as everybody else and so he is capable of kindness and he is capable of love. He just perhaps hasn't had the right opportunities."
• Talking to Digital Journal about playing George Washington, Ian Kahn says, "It has been a wonderful experience, beyond my dreams to play a character like this. He is an amazing man and turned out to be an amazing character to play all these years."
• USA Today reveals that Sean Haggerty, who plays Alexander Hamilton, "found out he has family ties to the man who shot him, Aaron Burr."
• Heather Lind (Anna Strong) previews Season 4 to Extreme Genes: "This season we tell the story about these final dramatic efforts by the patriots to subvert English intelligence and I think we get a lot more very specific spying going on from all our characters. Not only secretly spy but actually take on new identities in order to slow the other side."
• The Past Cannot Die podcast interviews Samuel Roukin, who calls Simcoe "a very complex guy. In terms of the development of the character, I really try to keep it simple. What is he thinking right now and why is he thinking it?"
• For recaps and reviews of Season 4, Episode 1, "Spyhunter General," and Episode 2, "The Black Hole of Calcutta," check out CarterMatt (1 and 2), Den of Geek, Entertainment Weekly and Hidden Remote (1 and 2)
Watch Episode 1 and Episode 2 on amc.com and AMC apps for mobile, XBox One, Apple TV, Roku and Chromecast.
To stay up-to-date with all the latest TURN: Washington's Spies news, join the TURN: Washington's Spies Insiders Club.
Read More