Sweepstakes
Enter the Revolutionary Summer Sweepstakes for a Chance to Win a Trip for Two to Philadelphia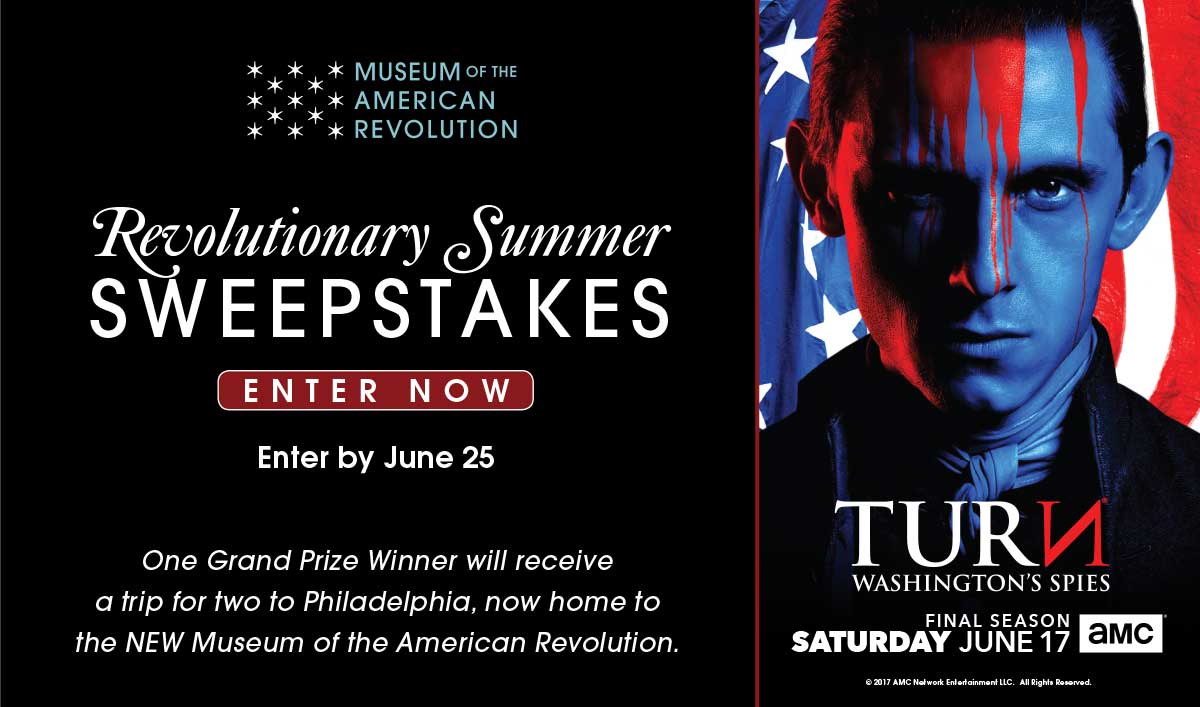 If you're a fan of TURN: Washington's Spies and would love to immerse yourself in the history of the show, you're in luck: The Museum of the American Revolution is offering a trip for two to Philadelphia to see its new collection of Revolutionary-era artifacts.
The Grand Prize Winner of the Revolutionary Summer Sweepstakes will experience a guided tour of the museum's exhibits plus a behind-the-scenes tour, including the opportunity to see some collection items that aren't on display. Some premier items in the collection include George Washington's War Tent, wartime correspondence books from Washington's library, a musket commissioned by Washington, a rare French presentation sword given by the King and many more historical highlights from that era.
Enter here for your chance to win.
The Museum of the American Revolution brings to life the events, people and ideals of the founding of the United States, and inspires a deep appreciation of the importance of the struggle that established a nation. With original artifacts, immersive galleries, dynamic theaters and recreated historical environments, the experience takes visitors on a chronological journey from the roots of conflict in the 1760s through the creation of the American republic.
Enter the Revolutionary Summer Sweepstakes by clicking here. Entries must be received by June 25.
The fourth and final season of TURN: Washington's Spies returns Saturday at 9/8c with a two-hour season premiere.
To stay up-to-date with all the latest TURN: Washington's Spies news, join the TURN: Washington's Spies Insiders Club.
Read More