Video
Cast and Creators on the Aftermath of Benedict Arnold's Turn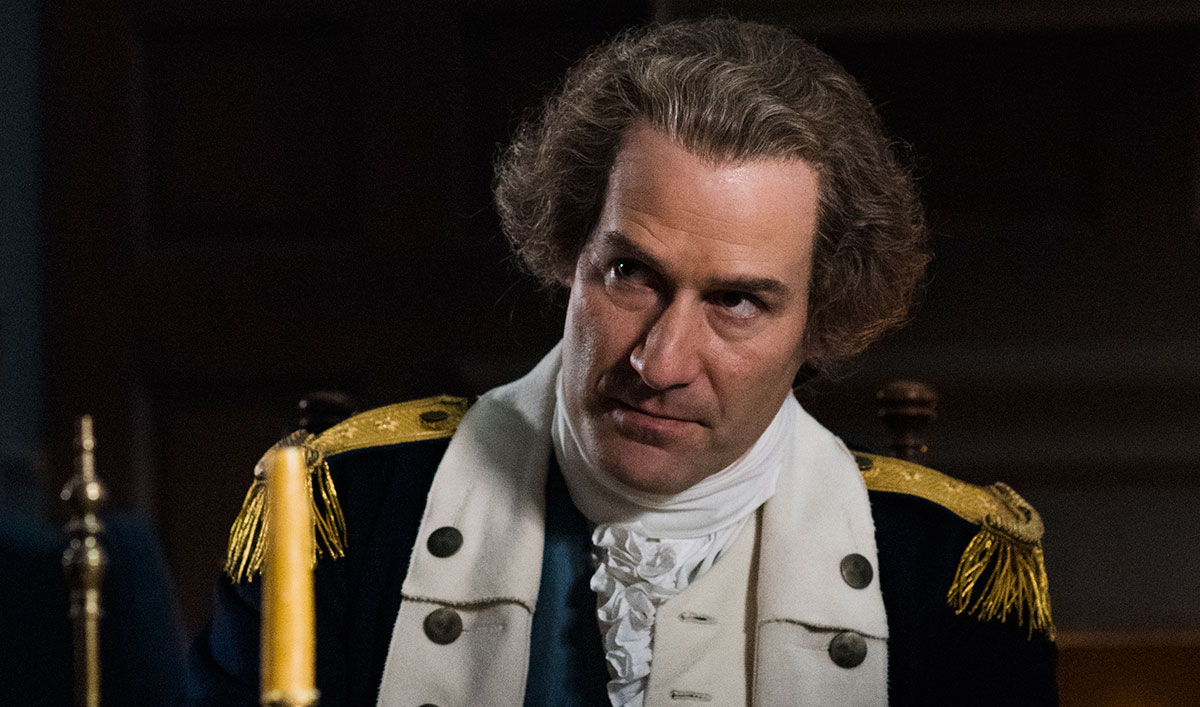 In the Season 4 Premiere, Benedict Arnold's defection continues to cast a long shadow over the Continental camp — and even General Washington himself.
"When you lose Benedict Arnold the way you did, one of your closest allies, anyone could be next," says Ian Kahn, who plays Washington, in a new behind-the-scenes video.
Go Inside the Season 4 Premiere, "Spyhunter General" With the Cast and Creators
The blatant betrayal is making Washington suspicious of everyone, including his most loyal followers like Ben Tallmadge.
"We show the paranoia that has set into George Washington… and how that paranoia is going to fester and make him a bit colder and a bit closed off to even the people who he can trust," explains Executive Producer Craig Silverstein.
But, when Abe Woodhull and Caleb Brewster come up with a plan to burn the British's hay supply, the Culper Ring starts to limp back into action.
"I know to us it's like a garrison full of hay, but to them it's the mechanics of an army and how they operate, so to see that going up in flames is a massive victory, one that can't be understated," says Jamie Bell, who plays Abe.
Click here to watch the full video to explore Washington's newfound mistrust and more.
Watch the Season 4 Premiere now on amc.com and AMC apps for mobile, Fire TV, XBox One, Apple TV, Roku and Chromecast.
TURN: Washington's Spies airs Saturdays at 9/8c.
To get more exclusive extras, sign up for the weekly TURN: Washington's Spies Insiders Club.
Read More