Video
Cast and Creators on Richard Finally Recognizing Abe's Sacrifices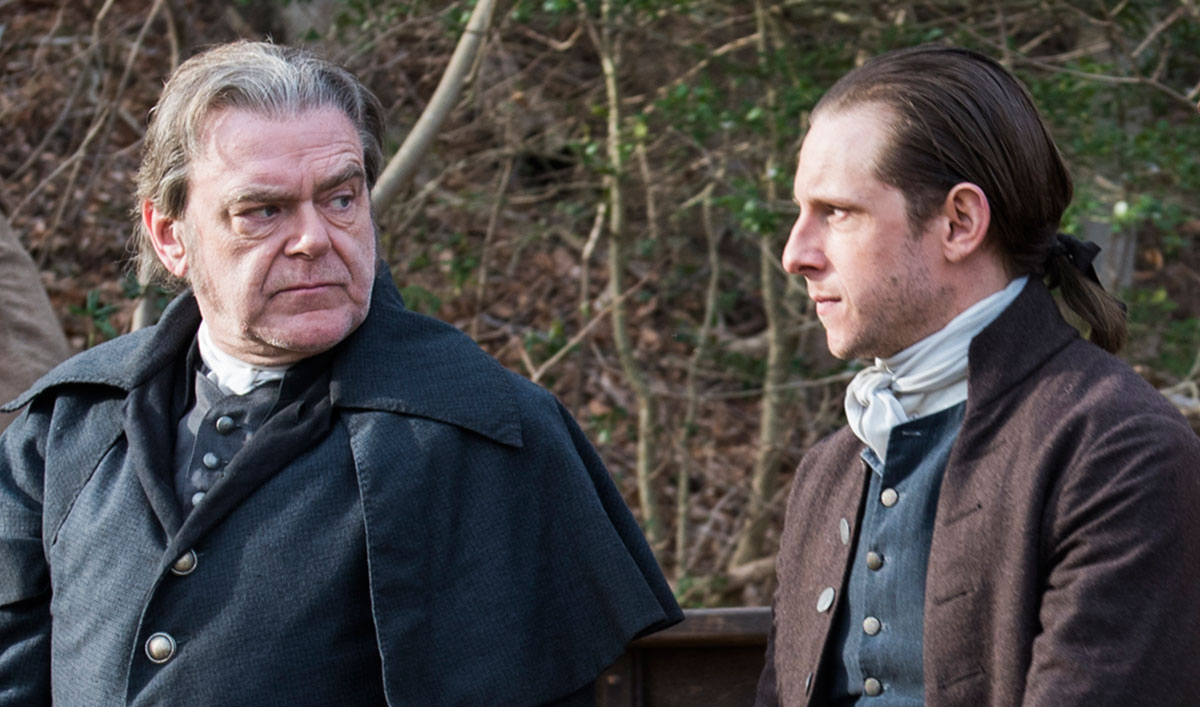 At long last, Abe and Richard finally understand each other.
While father and son are waiting for the hostage trade for Caleb, they have a long overdue heart-to-heart.
"When Richard admits that Ben was right to shoot Wakefield right when he saw him, Richard sees all of the sacrifices Abe has been going through, and now he sees exactly what the cost of that was," says Executive Producer Craig Silverstein in a new behind-the-scenes video.
"It was a very kind of intimate scene where they're just talking for once, man to man," explains Jamie Bell, who plays Abe. "Abe always thought that his father never really thought of him as a man, and I think when Richard opens up to him, Abe can't believe that his father is giving him that acknowledgement that he's always wanted, as a son."
Go Inside Episode 3, "Blood for Blood" With the Cast and Creators
Of course, once Simcoe sends his Rangers to attack the exchange, everything goes wrong — and Richard is killed in the chaos.
"In the immediacy of that, Abe just kinda can't believe it. He almost tries to get him and pull him to safety," says Bell.
Meanwhile, back in York City, Simcoe sees an opportunity to get under Benedict Arnold's skin at Rivington's Corner when he mentions Philomena Cheer.
"Simcoe realizes that the Peggy-Philomena issue is Arnold's Achilles' heel," says Samuel Roukin, who plays Simcoe.
Click here to watch the full video to go inside the tragic fallout of the hostage exchange, and to learn more about Arnold and Peggy's blowout argument.
Watch Episode 3 now on amc.com and AMC apps for mobile, Fire TV, XBox One, Apple TV, Roku and Chromecast.
TURN: Washington's Spies airs Saturdays at 9/8c.
To get more exclusive extras, sign up for the weekly TURN: Washington's Spies Insiders Club.
Read More