Behind the Scenes
How the TURN: Washington's Spies Crew Brought the 18th Century to Life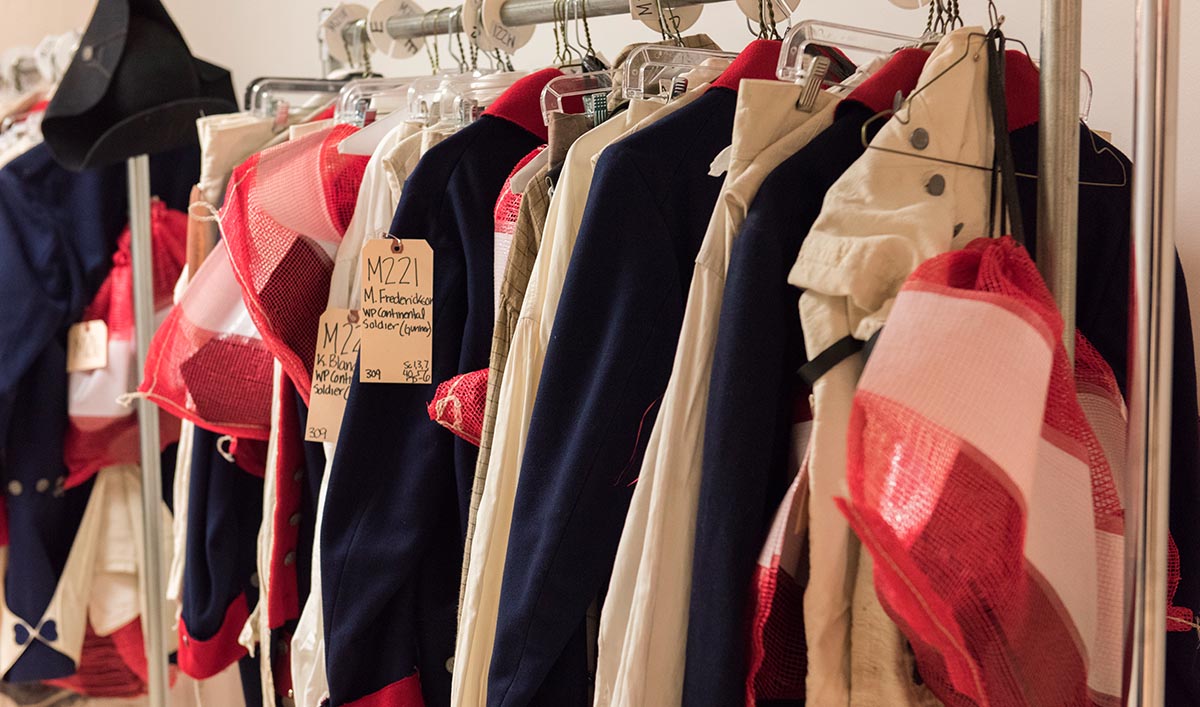 Have you ever wondered how TURN: Washington's Spies seamlessly takes viewers into the Revolutionary War era? Take a closer look at some of Season 3's key documents, props and sets with Production Designer Caroline Hanania, Set Designer Al Hobbs, Prop Master Kelly Farrah and Costume Designer Lahly Poore-Aricson: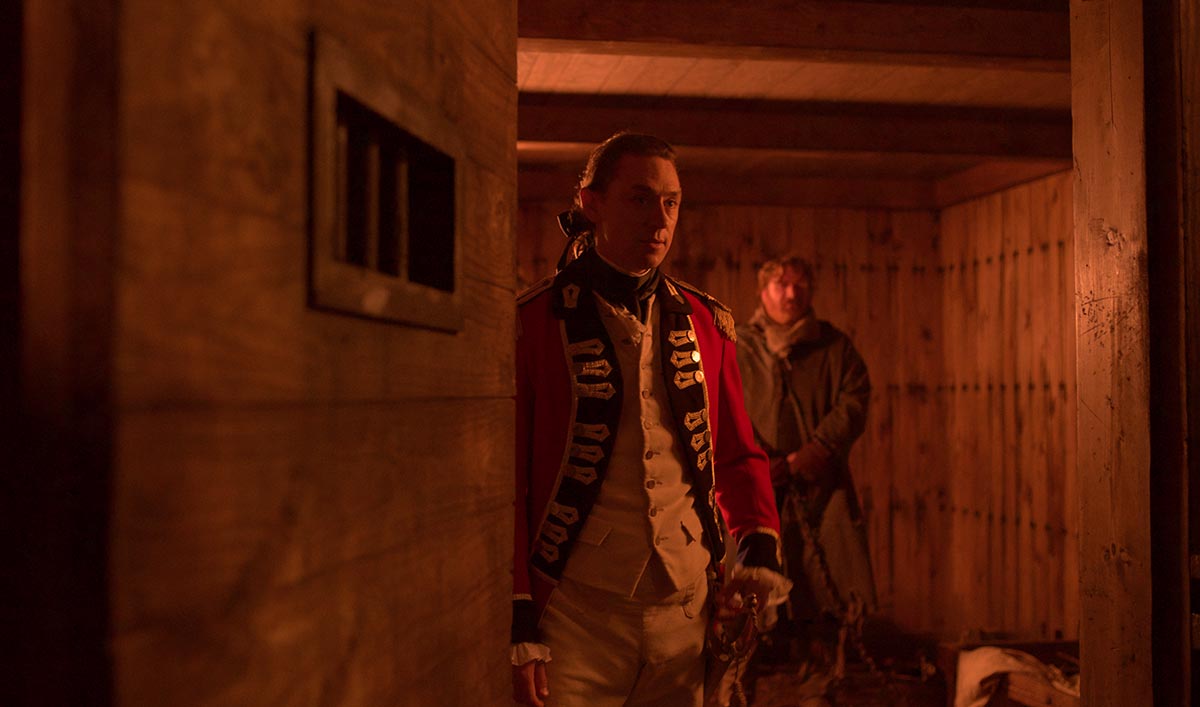 "What's fun about this Sugar House prison set is that, in spite of the fact that it was meant to be a rather grim prison cell, those rows of big black dots on the walls (which are meant to be large nail heads) are actually HUNDREDS of plastic "googly-eyes" painted black. It was surreal being in there before they were painted." — Set Designer Al Hobbs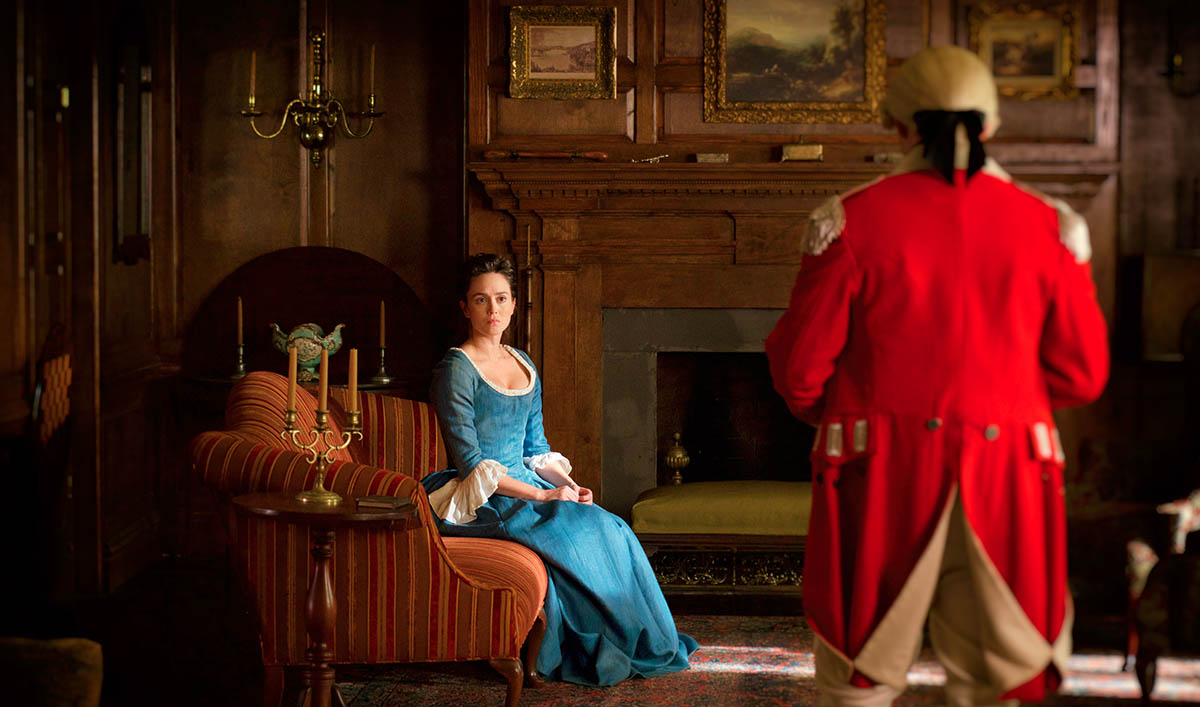 "The Whitehall set that we've built in Richmond is extensive, with an upstairs set and a downstairs set. The Tuckahoe Plantation [boyhood home of Thomas Jefferson] is used as the exterior. The interior set is not necessarily modeled on the exterior, but there is a wood-paneled room in Tuckahoe which I've recreated to a degree: the Oak Room, where a lot of our scenes take place." — Production Designer Caroline Hanania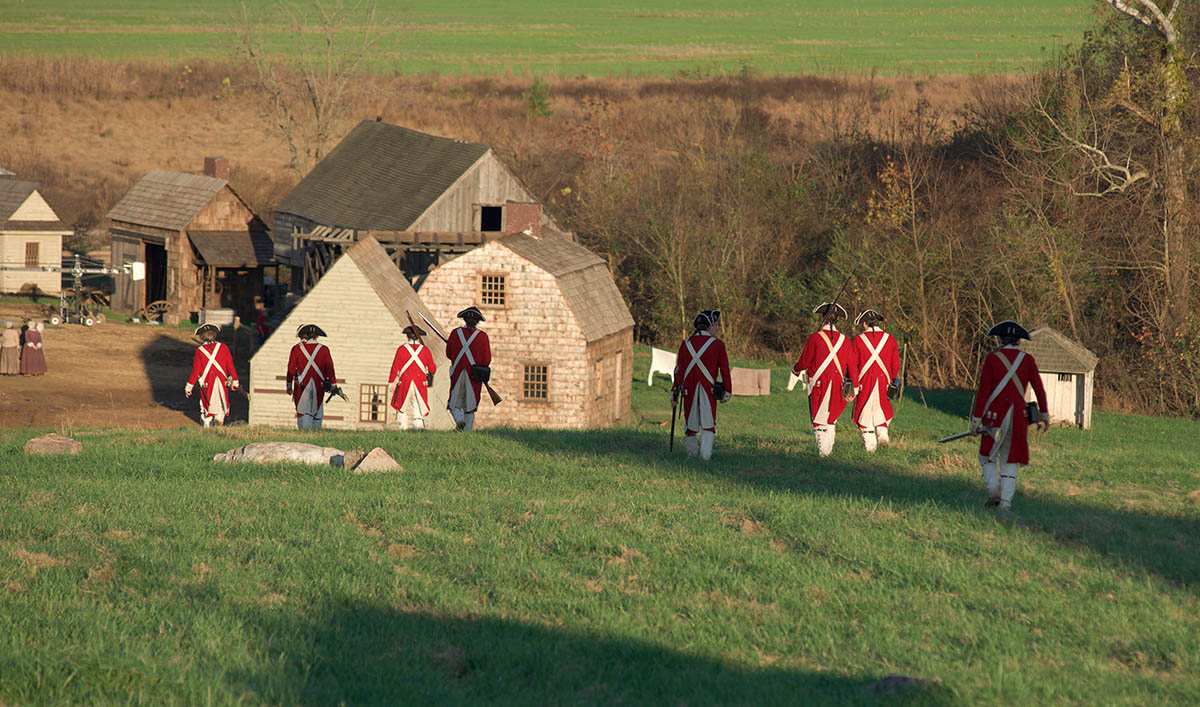 "We built the Setauket set from scratch. We even built a water wheel with water going around, to be our mill. As you can see, there's no water nearby, so the visual effects team has to drop water into the background, since Setauket is by the sound. They also add Setauket's windmill." — Production Designer Caroline Hanania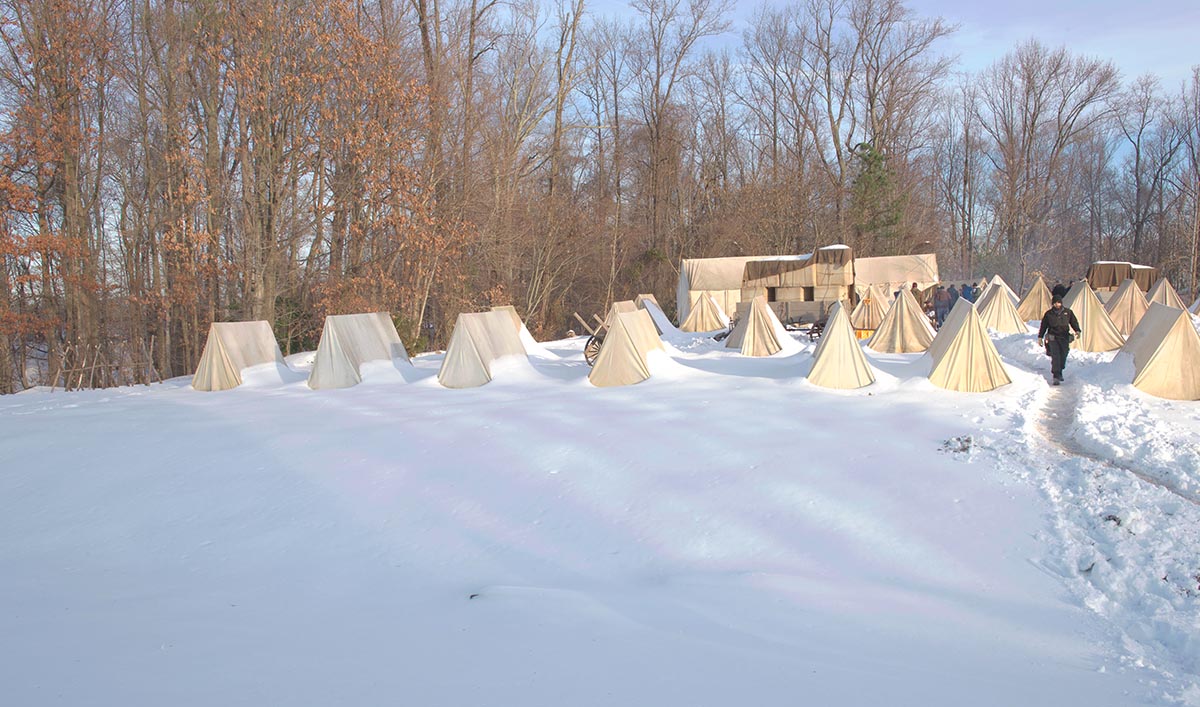 "We have a backlot behind our stage in Richmond. It's an area where we've created a lot of camps. We've painted the back of the stage building green, so we have this huge green screen. Then when we do reverses, visual effects adds in the background and augments the camp to make it larger. Also, that's real snow, which is rare." — Production Designer Caroline Hanania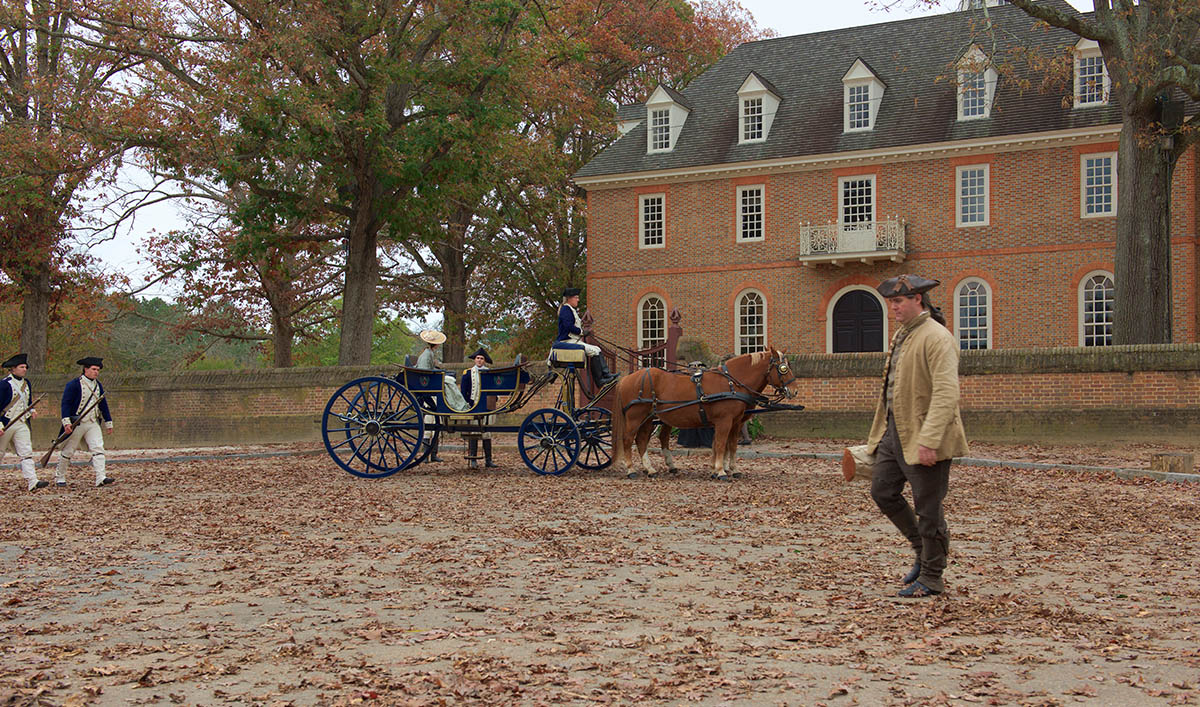 "The exterior of Benedict Arnold's house is actually the capitol building of Williamsburg, Virginia. All of the exterior shots of Arnold and Peggy at Penn Mansion [in the first episode of the season] were shot in Williamsburg, using elements from the town, including that carriage that they ride in." — Production Designer Caroline Hanania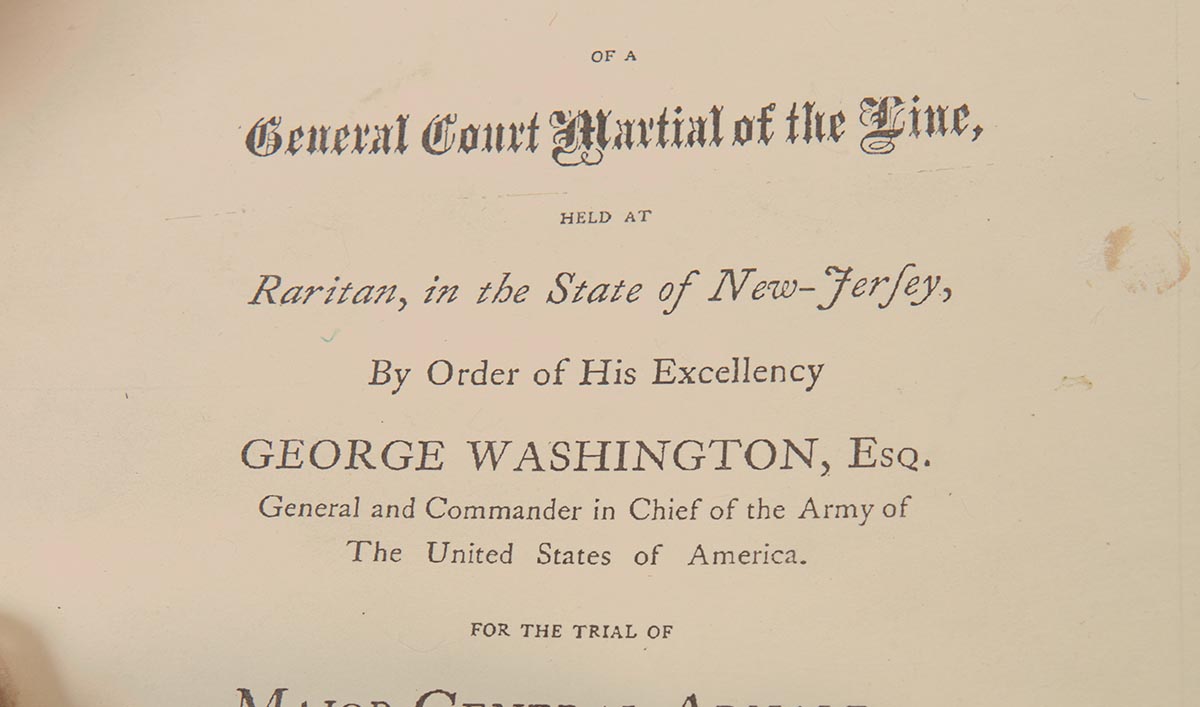 "I've used quills to write some documents, but the old quills were cut much better than they are now, so I use a pen with a nib mostly. I'm often asked why I don't use brown ink, so they look like original documents. They used an iron rich ink that was black in the 1700s. The ink "rusts" over time and TURNS brown." — Prop Master Kelly Farrah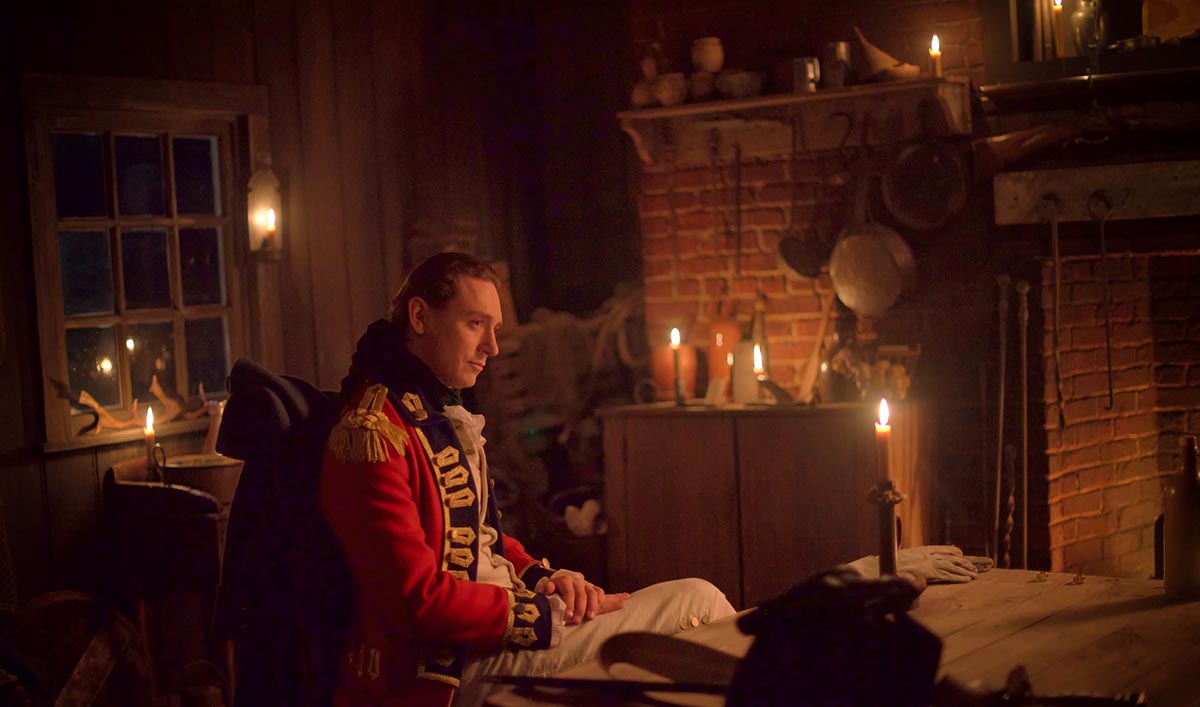 "It's a cabin where two fisherman brothers lived, so it's very dressed down. They hunt, they fish, so everything is very functional. We had skins on the beds, antlers, it's very rough. I wanted to have that incongruity of these two very important people — André and Arnold — in an unlikely setting." — Production Designer Caroline Hanania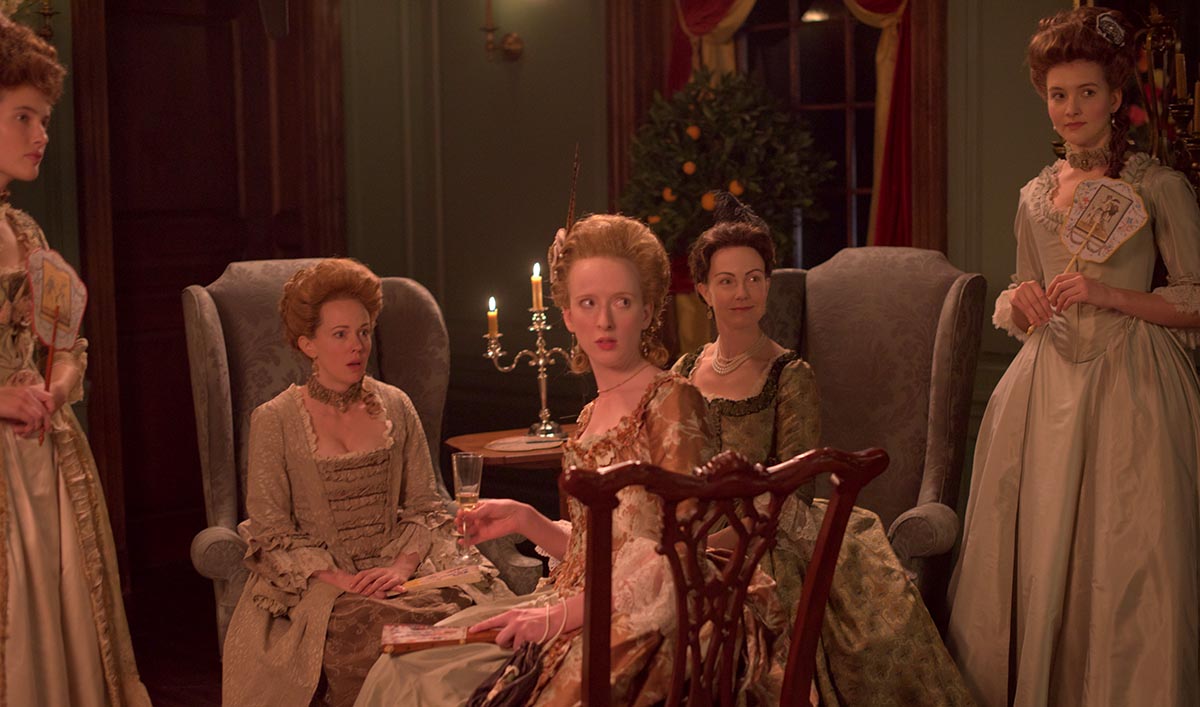 "The fans used at the ball were all made for this scene in particular. Martha Washington's had a printed map of the world circa 1770's." — Costume Designer Lahly Poore-Ericson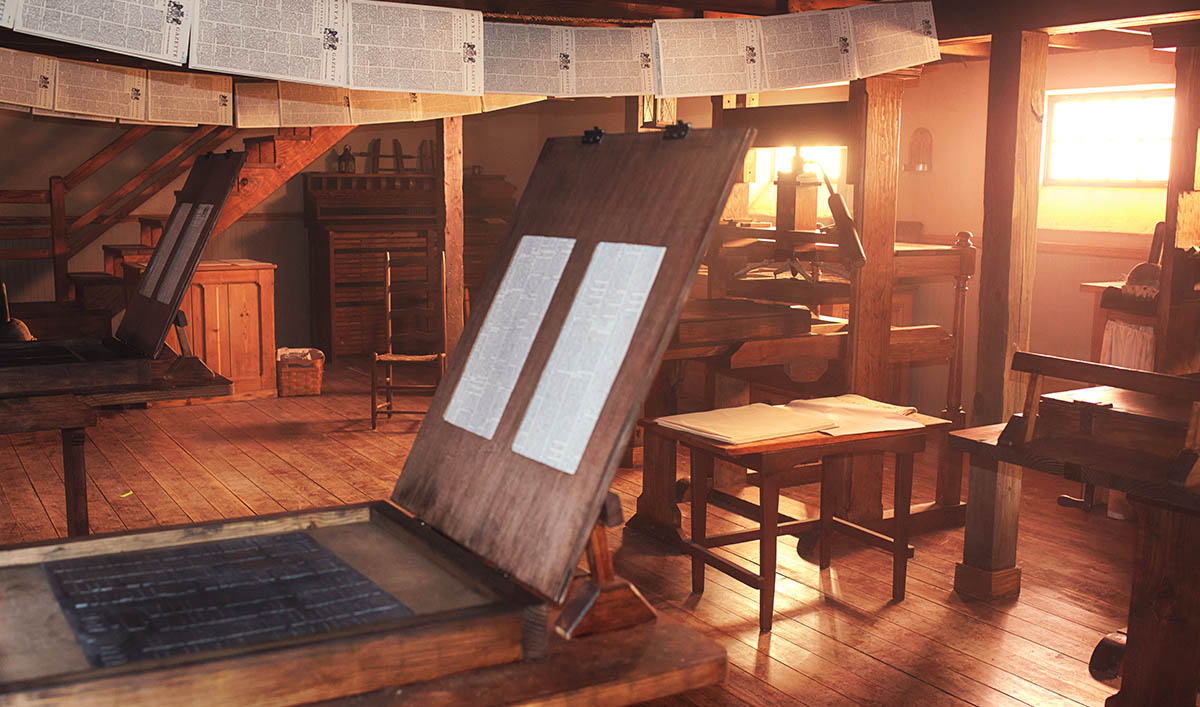 "The Royal Gazette print shop contains four printing presses. We built those ourselves. Two of them actually worked, and they're based on historically accurate printing presses that we saw in Williamsburg. They actually have a print shop there." — Production Designer Caroline Hanania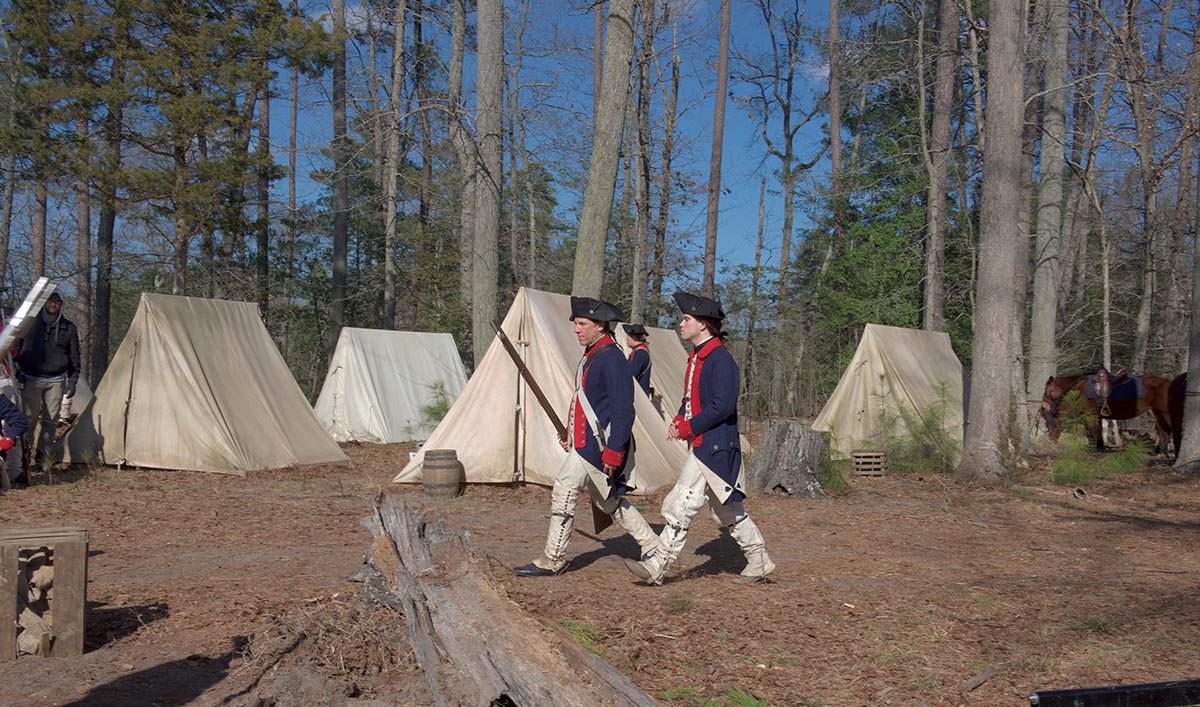 "West Point ended up being a big set for us. There was nothing there, so we created a couple of camps, the embankment and the fort from scratch. We shot for about three days and we only had about four days to build it all. We had terrible weather — we kept getting hit with the snow, and it was bitterly cold and windy. But in the end, it worked out really well." — Production Designer Caroline Hanania
To stay up-to-date with all the latest TURN: Washington's Spies news, join the TURN: Washington's Spies Insiders Club.
Read More