Press
USA Today Talks to JJ Feild; Jamie Bell Starring in New Movie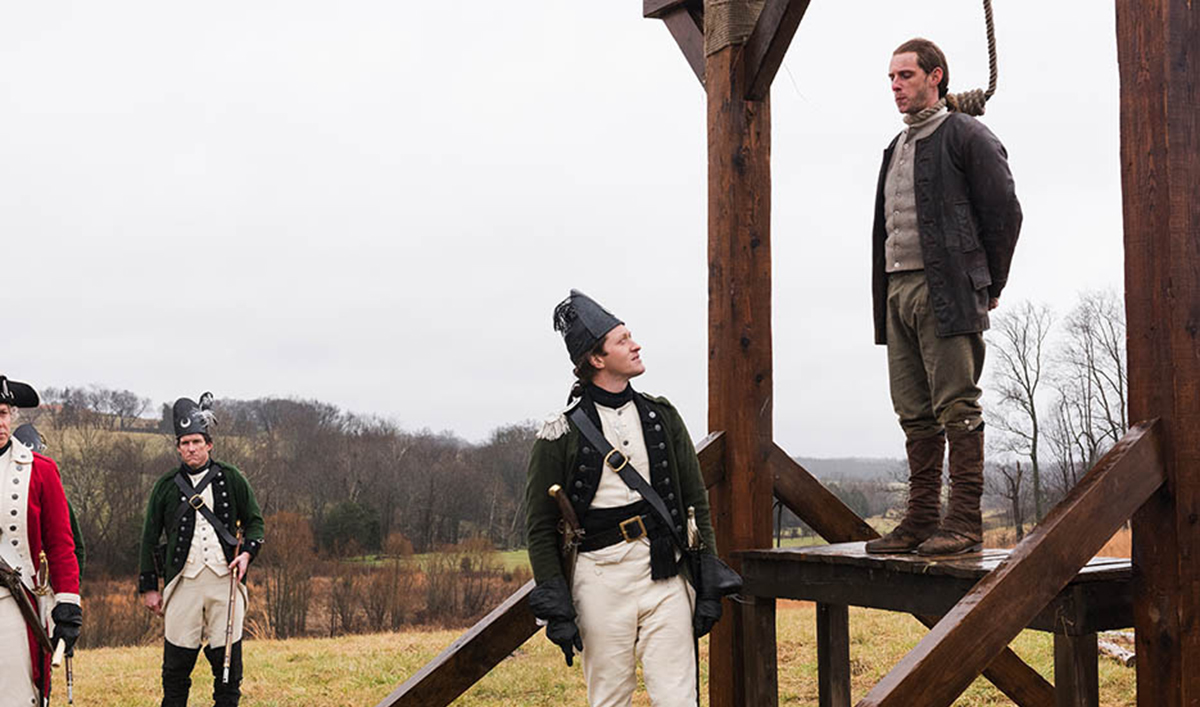 This week, USA Today talks to JJ Feild, while Jamie Bell is starring in a new movie. Plus, USA Today also interviews the actor who plays Alexander Hamilton on the show. Read on for more:
• JJ Feild speaks with USA Today about John André's demise and his scene with Owain Yeoman's Benedict Arnold: "It was this fantastic scene of those two just searching each other and negotiating. He's a big guy and it's fun to play against him."
• Jamie Bell will star with Vanessa Redgrave in Film Stars Don't Die in Liverpool, a film adaptation of Peter Turner's memoir directed by Paul McGuigan, according to The Hollywood Reporter.
• USA Today interviews Sean Haggerty about playing Alexander Hamilton, and he says, "Once I started unveiling this character, I had the same burning desire to tell that story. When TURN came along, I said, 'This must be destiny.'"
• Bustle declares, "If AMC doesn't ride enthusiasm for Hamilton into the sunset by renewing Turn for Season 4, I would be very surprised."
• Zap2it adds that AMC "has yet to announce whether it's going to give the show a Season 4. With the unstoppable movement that is Lin Manuel-Miranda's Hamilton, we're thinking they should."
• CarterMatt surmises that "it's not a 100% certainty that season 3 is the end of the road here, provided that the network has some sort of structure in place for further stories to be told."
• Discussing Incognito, the off-Broadway play she's currently starring in, with Out, Heather Lind says, "Some of the true stories kind of weave in and out, and some of them are just inspiration for ways to tie the story together."
• For recaps and reviews of the Season 3 finale, "Trial and Execution," check out Cleveland.com, Den of Geek, Entertainment Weekly, Los Angeles Times and TV Fanatic.
To stay up-to-date with all the latest TURN: Washington's Spies news, join the TURN: Washington's Spies Insiders Club.
Read More