Press
EW on Alexander Hamilton Joining TURN; TV Fanatic Touts JJ Feild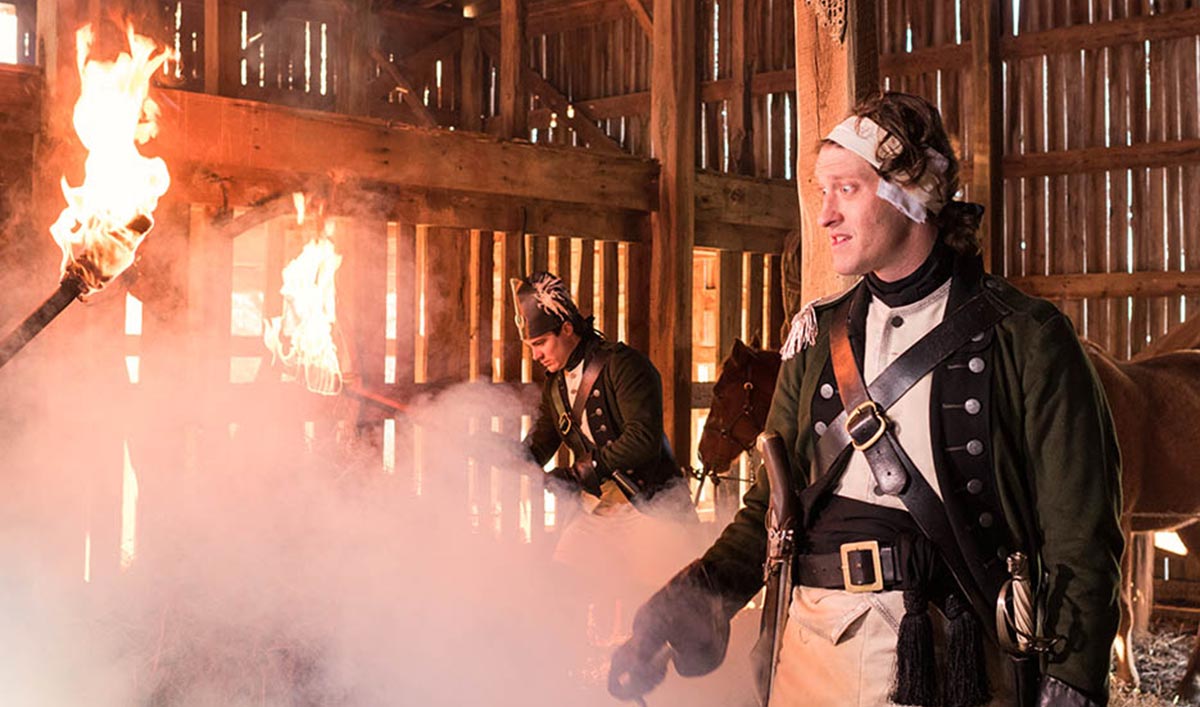 This week, Entertainment Weekly talks to the actor playing Alexander Hamilton. Plus, TV Fanatic is impressed by JJ Feild. Read on for more:
• Interviewed by Entertainment Weekly about playing Alexander Hamilton, Sean Haggerty says, "From the moment that I sort of stepped into the shoes and started understanding who he was, I realized, this is an important story for America. He's an unsung hero."
• Reviewing the most recent episode, TV Fanatic exclaims, "Damn, JJ Feild is a good actor."
• Scotland's Daily Record speaks with Angus MacFadyen about bringing his directorial debut, Macbeth Unhinged, to the Edinburgh International Film Festival, and he says, "I've been wanting to play Macbeth for quite a long time but then I just realised nobody is going to offer me the role so I have to generate it myself."
• For recaps and reviews of Season 3, Episode 9, "Blade on the Feather," check out Cleveland.com, Den of Geek, Entertainment Weekly, Hidden Remote and the Los Angeles Times.
To stay up-to-date with all the latest TURN: Washington's Spies news, join the TURN: Washington's Spies Insiders Club.
Read More