Press
Craig Silverstein Talks Season 3; Owain Yeoman on Benedict Arnold's Betrayal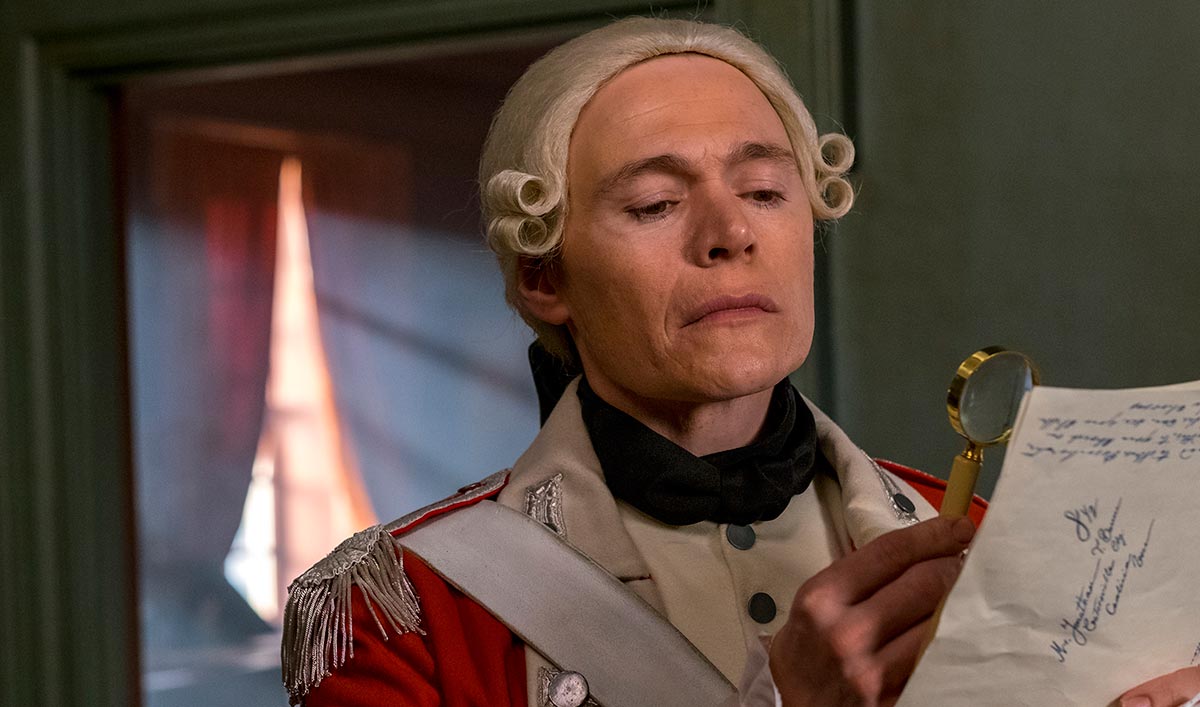 This week, Craig Silverstein teases Season 3, while Owain Yeoman discusses Benedict Arnold's betrayal. Plus, Jamie Bell talks about Abe's historical legacy. Read on for more:
• Variety interviews Craig Silverstein, who draws comparison's between today's politics and the show's, saying, "All of the politicians are invoking the founding father's names, but they don't realize that those guys were in a major pitched battle, sometimes against each other, as the country was forming."
• Craig Silverstein tells the Richmond Times-Dispatch that Season 3's "theme really is about dark mirrors and we focus on the counterparts between the Culper Ring, Washington's spies, and Benedict Arnold."
• TV Insider speaks with Owain Yeoman, who says Season 3 is building towards the "turn of Benedict Arnold at [the fort at] West Point in 1780. We're at the birth of the nation as we know it, so it's our most tense, dramatic and action-packed season to date."
• Speaking with Newsday, Jamie Bell notes, "Woodhull disappeared into anonymity. History has forgotten him. Tragic. But that's the life of a spy. There's something about espionage that's quite shameful."
• Broadcasting & Cable learns from Barry Josephson that Benedict Arnold, a focus of Season 3, "wanted to be a person of substance, to have money. He was, in a way, a little bit desperate, and that's why he was susceptible to being turned."
• Postmedia News interviews the show's new costume designer, Lahly Poore-Ericson, who discusses "what it took to give the characters their distinctive looks" in Season 3.
• Decider wonders that, "With today's Hamilton craze, I would have to imagine that a new audience will have a better chance of finding TURN, especially now that it's going to be incorporating this particular founding father."
• Richmond, Va.'s WRIC speaks with a dancer who helped Ian Kahn dance the minuet, and she says, "They recreated the entire downstairs of Penn Mansion, and they had the ballroom and the supper room and they had the big staircase. It was just phenomenal."
• Samuel Roukin tells the College of William and Mary's student newspaper that Colonial Williamsburg is "really important. If you have somewhere that is such an important place in the birth of a nation you should do everything you can to preserve it."
• For recaps and reviews of the Season 3 premiere, "Valediction," check out Cleveland.com, Den of Geek, Entertainment Weekly, Los Angeles Times, TV Overmind, TVRuckus and Zap2it.
To stay up-to-date with all the latest TURN: Washington's Spies news, join the TURN: Washington's Spies Insiders Club.
Read More