Press
First-Look Photo and Premiere Date Released for TURN: Washington's Spies Season 3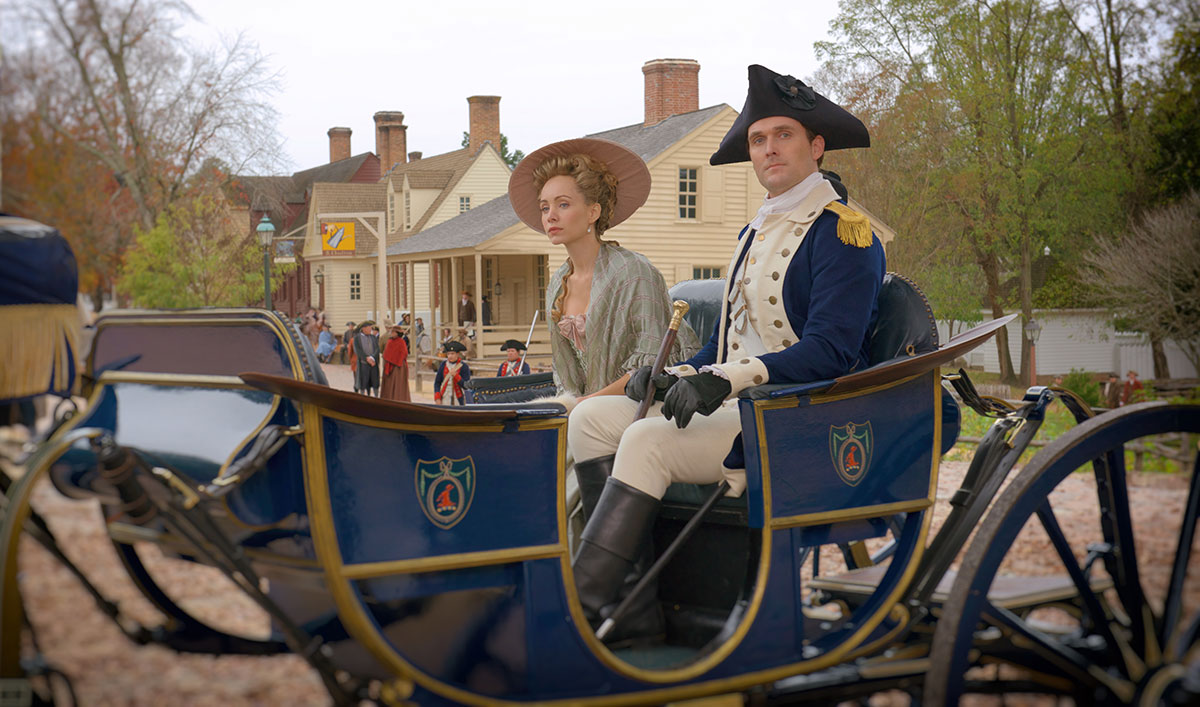 AMC announced today from the Television Critics Association (TCA) Press Tour that TURN: Washington's Spies will return for its third season on Monday, April 25 at 10/9c and released a first-look photo from the set (click here to see a larger version). TURN: Washington's Spies Season 3 returns with an epic 10 episodes that build towards one of the most notorious moments in American history.
Behind enemy lines on Long Island, Abe Woodhull (Jamie Bell) is a spy for the Patriots, reporting directly to George Washington (Ian Kahn). Embedded within the Continental Army, Benedict Arnold (Owain Yeoman) is seduced to become an informant for the British. As the consequences of their espionage ripple through the battlefield, the spy game becomes a heart-stopping race to see which mole will be unmasked first. In 1778, there is only one fate that awaits a captured spy –- the hangman's noose. The price for treason is blood, and not all of the heroes will survive.
Want to get caught up before the premiere of Season 3? Watch full episodes from Season 1 on amc.com now, then check out a wrapup of Season 2.
Get your Season 3 updates first by joining the TURN: Washington's Spies Insiders Club.
Read More