Characters
A Love Letter from Peggy Shippen to John André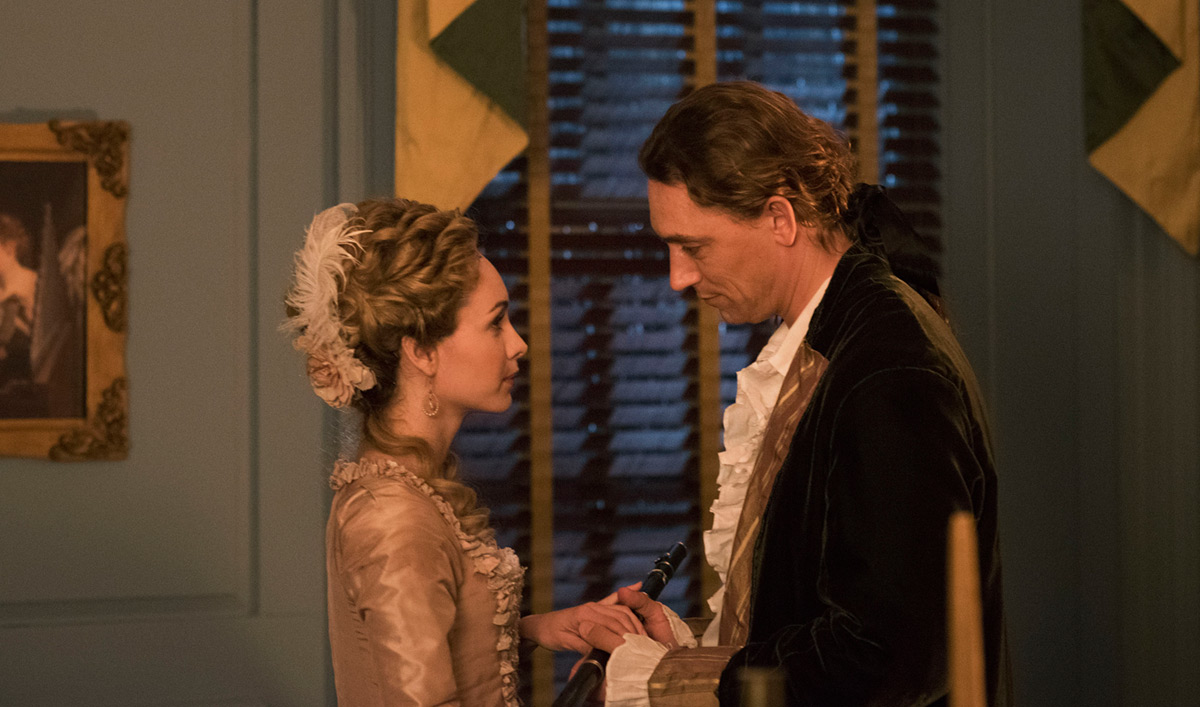 My Dearest John,
This morning I found myself remembering our evening and wishing you could be next to me in the luscious, warming sun.
I curse the wealth of my house and my name if it means we cannot be truly together. The Shippen name has brought me comforts to be sure, but with them, the loss of my true desires. How many evenings I have spent entertaining Continental officers and their bawdy mistresses, I can no longer count. All for my father's business gain, all for the family reputation, all so our immense fortune does not lose a dime.
I could care less of these things, John. I know now that you are what I want, and I don't care if the way we must be together is not in perfect accordance with my father's expectations. It is he who has driven us to this secrecy in the first place, and I will not let it be a shame on my soul.
My heart rests in knowing you are an intelligent man who will get what he wants in this world. I count myself lucky to be, and to know that I am, the desire of your noble heart. If circumstances brought on by the war prove to be too chaotic to gain me from my father with his blessing, I have an idea I have written in a poem. Though not as beautiful as your drawings, know it expresses my thoughts, and I would leap at the chance to obey them.
Let us run away together,
Plan to come back never.
On to the castles of Europe,
Riding a horse rigged only with stirrup.
We can travel like royals gone poor,
And revel in love forevermore.
Saving some fantastical midnight rendezvous with a getaway vessel, I am left in the daily routine of my youth that has been my lot since long before knowing you. I now revile the pointless meetings with friends, discussing hair and who is dating whom and where the next dance will be. My mind is instead alive with plans on how we may be together at last.
The very thought of Continental soldiers flooding back into these cultured streets of Philadelphia fills my soul with unrest. What a trying time it was before you and your army rescued our elegant city. Those Continentals often denigrated a fine waltz into a forced soldiers' march-step inside the dance hall! They are uncouth beasts.
I steady myself even now with the fine notion that your victory over them will be swift and complete. How I long for the day this business is through! It is my prayer that a certain general is of a quick mind to recognize what you are offering him, and accepts. Once you have gained the success from this matter, my father will not be able to say no to you about anything, as you know I cannot.
Until our next meeting, dear John.
Adieu,
Peggy
Read an unsent resignation letter from Ben Tallmadge to General Washington.
Read More