Press
TV Guide Discusses Season 2 With Jamie Bell; Zap2it Goes Behind the Scenes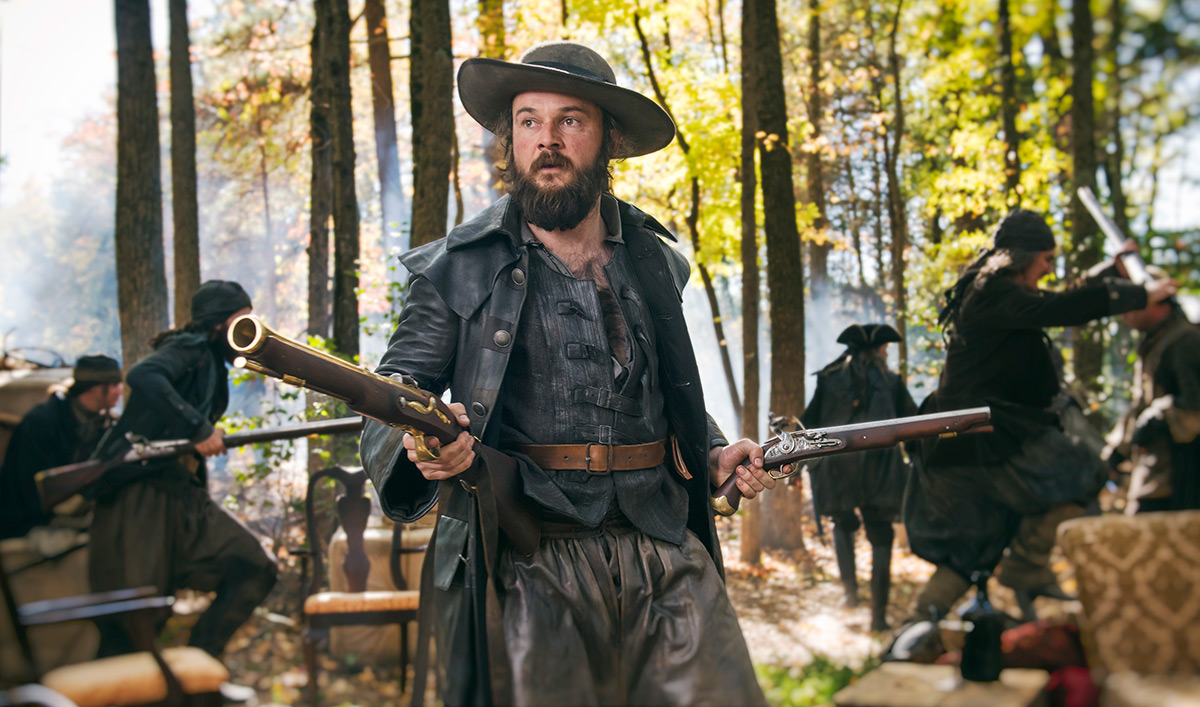 This week, Jamie Bell discusses Season 2 with TV Guide, while Zap2it goes behind the scenes. Plus, Esquire highlights the Season 2 premiere. Read on for more:
• What can viewers expect from Season 2? Jamie Bell tells TV Guide, "You finally get to see what the Culper spy ring is capable of and a lot of cool, intricate spycraft." [No link]
• Zap2it has an exclusive, behind-the-scenes look at Season 2, where Barry Josephson promises, "All of the characters have so many different, intricate missions that then pay off with action for their characters. We're introducing so much more conflict."
• Craig Silverstein teases Season 2 to The Military Press, saying that "the spy game that is being played is more front and center from the very first episode all the way through. We have our shocking moments like in the finale but they come a little bit earlier this season. We also have some bigger scale battles and a lot more spy craft this season – more gadgets and techniques."

• Esquire's April TV highlights include Season 2's Apr. 13 premiere, observing, "The show may not have been a monster hit like The Walking Dead and Breaking Bad, but AMC did see enough potential in the latest series from Nikita creator Craig Silverstein to grant it a second season."
• EDGE Media Network showcases the Season 1 DVD and Blu-ray, now available, and says, "The lush period costumes and settings are a joy to watch, and the history is fascinating to behold, but it is truly Jamie Bell's compelling portrayal of the protagonist that kept you watching this series."
• TheWrap reports that Owain Yeoman has joined CBS' Supergirl as a villain in the pilot episode.
• According to TVWise, Season 2 will premiere in the U.K. on Amazon Prime Instant Video UK on Apr. 15.
To stay up-to-date on all the latest news about TURN: Washington's Spies, sign up for the TURN: Washington's Spies Dispatch email newsletter.
Read More