Uncategorized
TURN: Washington's Spies Spycraft Handbook – Polygraph Duplicator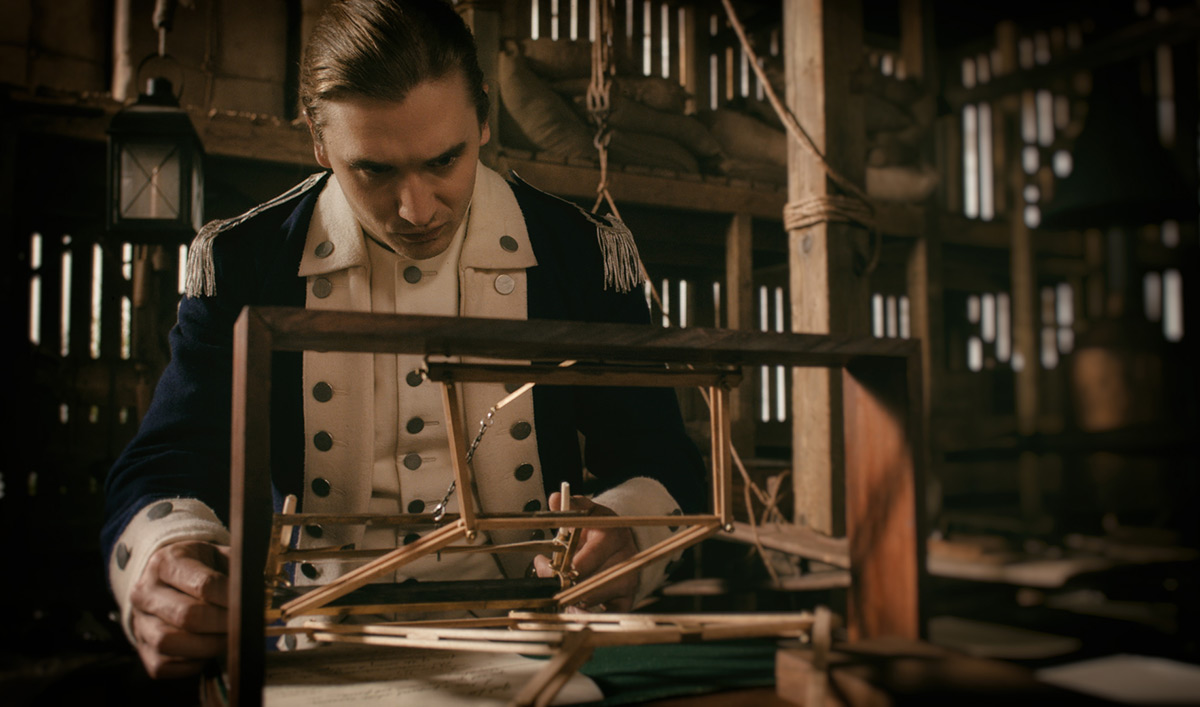 In Episode 203, "False Flag," Ben and Caleb are ushered into the wondrous world of Nathaniel Sackett's spy workshop, set up in an old barn near the Patriot camp in Morristown, New Jersey. Among Sackett's numerous spycraft gadgets and contraptions is a polygraph duplicator, comprised of a board connected to two mounted quills that move together as one to write the same thing simultaneously on two separate sheets of paper.
The polygraph duplicator Ben uses to forge a letter is a second-generation gadget. A French-born engineer, Marc Isambard Brunel patented an earlier, more primitive model. Later, English inventor John Isaac Hawkins, in collaboration with American inventor Charles Willson Peale, developed a second version, which featured a better quality of replication on a wider choice of material. Hawkins and Peale's invention was awarded a distinct patent in 1803.
The polygraph duplicator was a favorite device of Thomas Jefferson, who used it to write two copies of letters and other documents simultaneously so he could keep one for his own records. Several devices were gifted to Jefferson, who provided feedback regarding user-friendly changes. Jefferson frequently used a polygraph duplicator during his presidency.
In the 18th and 19th centuries, when letters served as contracts for both personal and business matters and when a written personal recommendation from the right high-society figure could open up a world of possibilities, the potential for using the polygraph duplicator for nefarious means was high. However, the device sold less than one hundred units in America, and is not known to have been widely used for criminal activities such as forgery. Instead, the device was a precursor to other technologies enabling deceptive replication of items meant to be passed off as authentic.
Read TURN: Washington's Spies Spycraft Handbook – Birdwatcher >>
Read More