Press
Jamie Bell Chats With HuffPost Live; Ian Kahn Dishes on Playing George Washington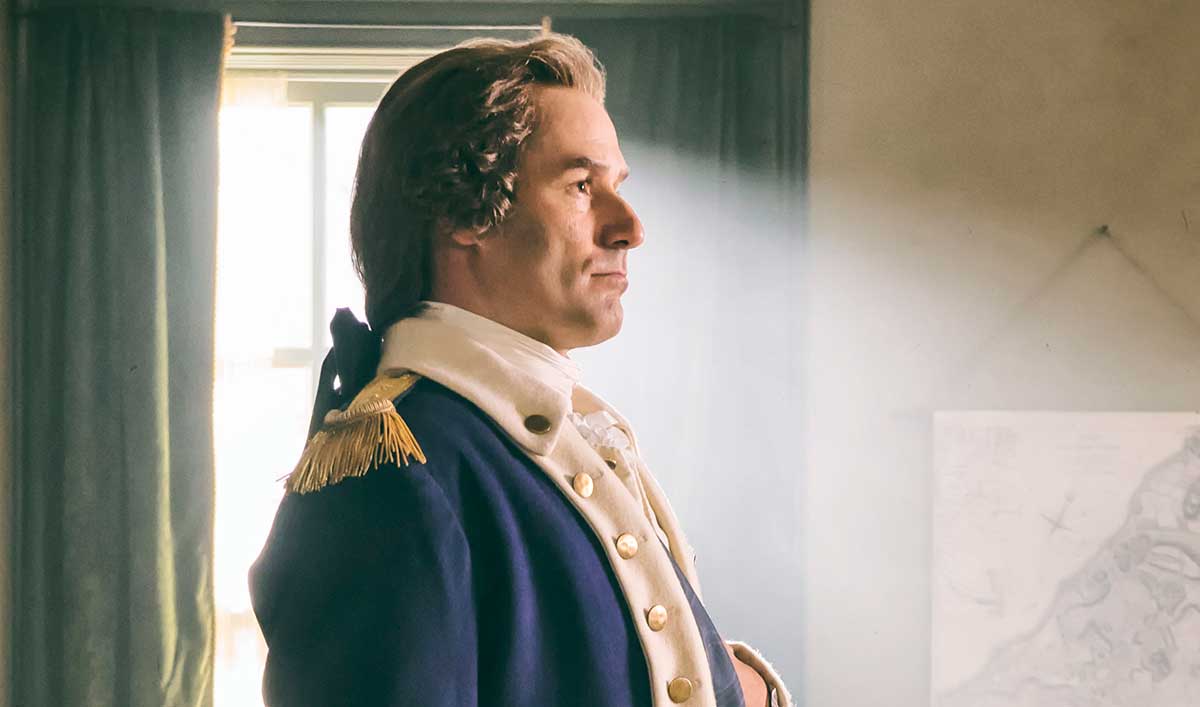 This week, Jamie Bell chats with HuffPost Live, while Ian Kahn dishes to Newsday about playing George Washington. Plus, the Richmond Times-Dispatch notes the casting of Virginia-based actors in TURN: Washington's Spies. Read on for more:
• Jamie Bell sits down with HuffPost Live and says TURN: Washington's Spies is "shedding light on the unsung heroes of this war. These were ordinary people; my character's a farmer. The spy network itself was made up of childhood friends."
• Ian Kahn tells Newsday that playing George Washington is "a very humbling experience. I'm not blind to his failures — he's not perfect. I know he did things he regrets."
• The Richmond Times-Dispatch spotlights the show's casting of local Virginia actors since they "bring the subtleties of posture, bearing and attitude required to paint portraits of revolutionaries and loyalists battered, torn and even starved by protracted war."

• Ian Kahn, joining John Halpin on the Fantasy 15 podcast, teases that much of Season 2 centers around "watching Benedict Arnold and George Washington's relationship and seeing how Arnold turns and becomes a traitor."
• New York University's Washington Square News interviews an alumna, Heather Lind, who says that, in Season 2, the show is "going beyond Long Island, to England, to Philadelphia, and we are kind of expanding the conflict into a broader place, and there is a lot more risk taking."
• Fansided's Netflix TV pick of the week is TURN: Washington's Spies because it's "a good binge-watch, especially if you're into period war dramas."
• The New York Times spotlights the poster for Switzerland, a play starring Laura Linney and Seth Numrich at Los Angeles' Geffen Playhouse.
To stay up-to-date with all the latest TURN: Washington's Spies news, join the TURN: Washington's Spies Insiders Club.
Read More