Characters
A Letter from Edmund Hewlett to His Mother in England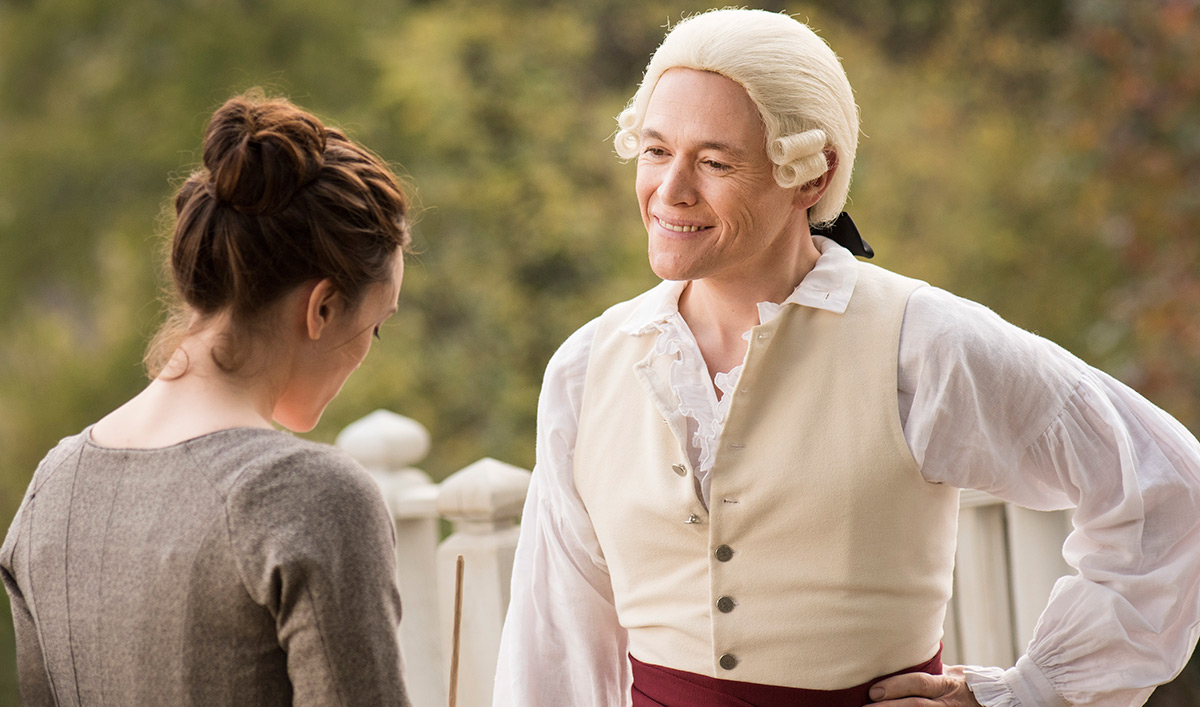 Dearest Mother,
I must implore your forgiveness at the tardiness of my reply. We have had tremendous activity of late, which I shall fill you in on below. I pray this letter finds you well, and wish to inquire after your health.
The Autumn here is most agreeable, temperate enough to try my new reflecting telescope. I find the stargazing to be brilliant on these dark nights of Setauket. I can even make out the very surface of the Moon, and have spent some happy moments reflecting about who may be staring back at me from on high, and what they think of the current troubles here on Earth.
In nearer affairs, you will no doubt have heard that the Brothers Howe have taken Philadelphia from General Washington. Though he tried to counter their strategy, the Rebels were soon forced to succumb to the might of our forces, and abandoned their most prized city. I found myself smirking at the thought of their Congress fleeing in vanity-turned-fear. Perhaps now they will sue for peace, and there shall be an end to this war.
I must admit, however, that I am melancholy to leave Setauket too soon, for I have found what must be a manifestation of your very prayers: an angel of a lady. Her name is Anna Strong. She is stronger than the girls of England, a fantastic talent this land seems to have, yet she has the pleasing features fit for any darling of the royal court. I know you would be pleased with her, and hopefully one day you will have the opportunity to meet her.
I have some other news to tell you. Please do not be in dismay, as it is all over now, and I have only the embarrassing responsibility of taking credit for it. You see, my command in Setauket was attacked some months back by Rebels, come to rescue their traitorous remnant. My men held the high ground, dealing as fairly as possible with the Rebels' wayward leader, and all the while knowing that reinforcements were coming to flank the enemy.
It was quick thinking on the part of all of my men that won the day, but the town insisted on championing me as the victor. To be true, the one fortunate engagement coming out of the celebration they planned was that I was able to ask the beautiful Anna to accompany me as my special friend, and she accepted. If I have nothing else to thank these rebels and this war for, it is that.
I should tell you, on the day of the attack, poor Anna was forced to escape her Patriot husband once and for all when he tried to take her with him upon the Rebels' retreat from Setauket. She leapt from his boat, and swam back to the safety of the Crown. I knew at that moment her character and makeup were of that very same which I aspire to myself.
Pardon my ramblings, Mother. Please take good care of yourself, eat some vegetables, and I promise I shall write again soon.
Your loving son,
Edmund
Read an open letter from Patience Wright to Nathaniel Sackett
Read More