Characters
A Diary Entry by Mary Woodhull About Her Standing in Setauket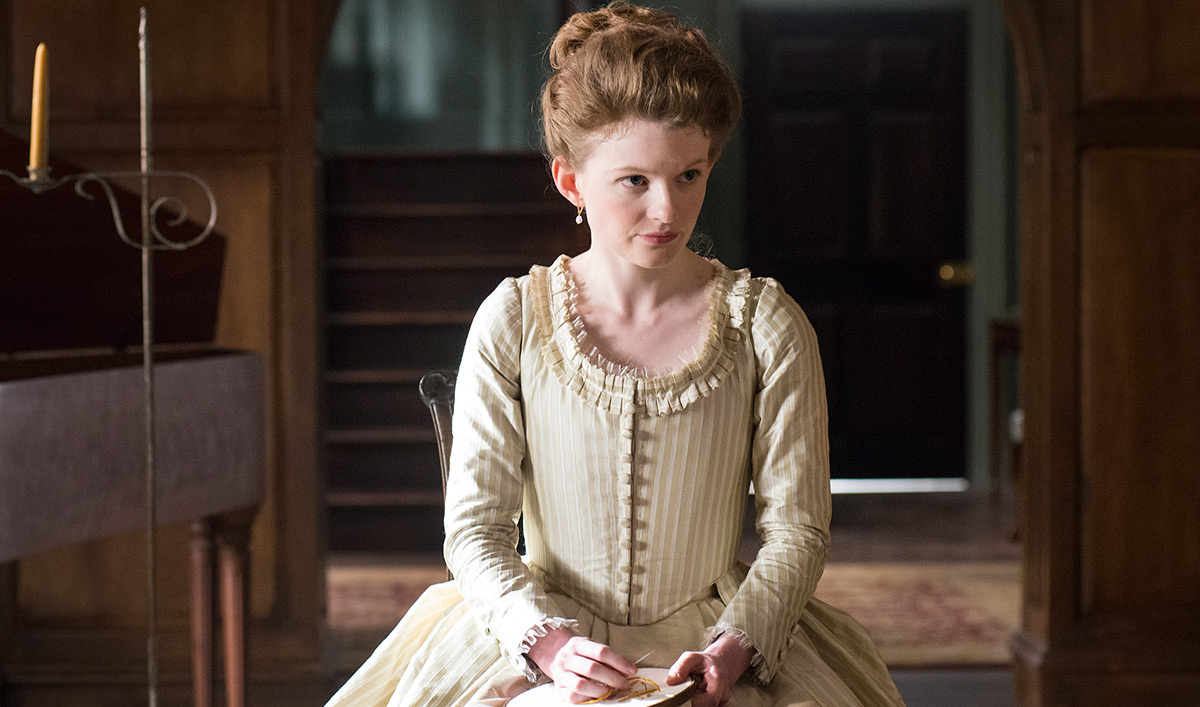 It seems so long ago I wrote of being an outsider in Setauket, and truly that is what I was. But oh, how a sudden shift of circumstance can bring a welcome reprieve — a victory even — where there was only heartache. Perhaps it is petty of me to have noticed either way, but I have noticed both. Firstly, that I was an outsider amongst the women of this town; a hesitant addition to any gathering where I was even invited. Lucy Scudder was the unsurpassed "Queen Lady" of Setauket, with the rest of the sewing circle women following her contriving lead.
And now, strangely enough, what I would have feared as one of the very worst things that could have befallen our family, the loss of our own home built by Abraham's own hands, has created a tidal wave, raising us in the town's eyes. Our account of what happened has changed my status among the sewing circle, and I find myself now with more influence than even that old queen, Lucy Scudder herself! Lydia Ketcham and Rachel Clark hang on my every word. I wonder at this. Surely the way it all came about was not God's doing, but perhaps my standing with my husband as a good wife is bound to do has elevated me in God's eyes and he has created an opening for me to do good in this society.
I am honored to have the trust of the women of this town, yet the irony of how it came to be is not lost on me. However, it is a chance for me to redeem my family by good works. I am delighted I can steer the gifts and resources of the fine families of Setauket to create a charity helping women widowed and children orphaned by this war. A small amends for what befell poor Ensign Baker. We will send these troubled families flour, sugar, good cloth. Perhaps even bibles. I brought it up to the others at our last meeting, and I was thrilled to see they were behind the idea.
Anna was even there, at the somewhat misguided behest of Major Hewlett, but it turned out to be a blessing. She gave us the insight on how to get a better deal for our money using the same trusted privateers DeJong uses to restock his tavern and shop. While I would normally find the use of these little-better-than-pirates reprehensible, if it will increase the good we can do for those whose lives have struck by misfortune, I am all for it. And, as with my own life, I see an even greater picture of how God really does use "the least of these" to bless His people.
On a funny note, Lydia joked we should start our own privateering vessel and name it "The Needle!" This is too far, but thinking of it makes me laugh. Things are truly getting better, and with Abe here at Whitehall studying law again, I am reinvogorated, and I have real hope for our future as a family.
Read More