Uncategorized
10 Ways to Get Ready for the TURN: Washington's Spies Season 2 Premiere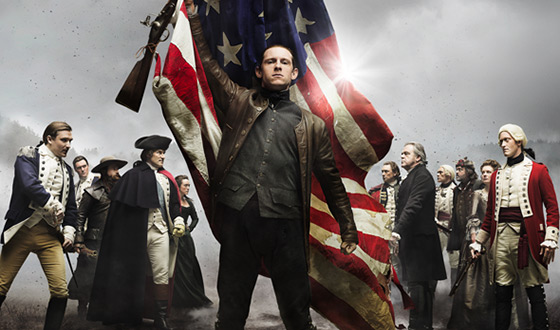 The TURN: Washington's Spies Season 2 premiere airs this Monday, April 13 at 9/8c. Looking for ways to get ready? Here are 10 suggestions:
1. Catch up with a marathon of all 10 Season 1 episodes starting this Monday, April 13th at 10:30am/9:30c, leading directly into the two-hour Season 2 premiere event at 9/8c. You can also watch the cast and crew talk about where Season 1 left off.
2. Watch four sneak peek scenes from the two-hour Season 2 premiere.
3. View behind the scenes videos from Season 2 to get a preview of the upcoming season, meet this season's new characters, and learn how Season 2 was made.
4. Watch five Season 2 trailers, including up-close looks at both George Washington and Benedict Arnold.
5. Peruse more than 30 first-look photos from Season 2.
6. Read the first chapter of the all-new TURN: Washington's Spies comic, "Rivals," which reveals the backstory of the rivalry between George Washington and Robert Rogers.
7. Explore the Season 2 digital press kit, which features content typically only made available to members of the press. Don't miss the interactive spycraft section!
8. Read a Q&A with series star Jamie Bell (Abraham Woodhull), in which he talks about who Abe has become, performing his own stunts, and his favorite character from the series. You can also read an interview with Executive Producer Barry Josephson, in which he previews what fans can expect in Season 2 and reveals which Revolutionary figure he'd most like to meet.
9. Enter the Revolutionary Adventure Sweepstakes for your chance to win a trip to George Washington's Mount Vernon, the International Spy Museum, or Independence National Historic Park.
10. Join the TURN Washington's Spies Insiders Club for early and exclusive access to photos, videos, interviews, news, features and more. You can also follow the series on Facebook, Twitter and YouTube.
Season 2 of TURN: Washington's Spies debuts with a special two-hour premiere event, this Monday, April 13 at 9/8c on AMC.
Read More