Press
TURN: Washington's Spies Season 2 Launches With Two-Hour Premiere, Mon., Apr. 13 at 9/8c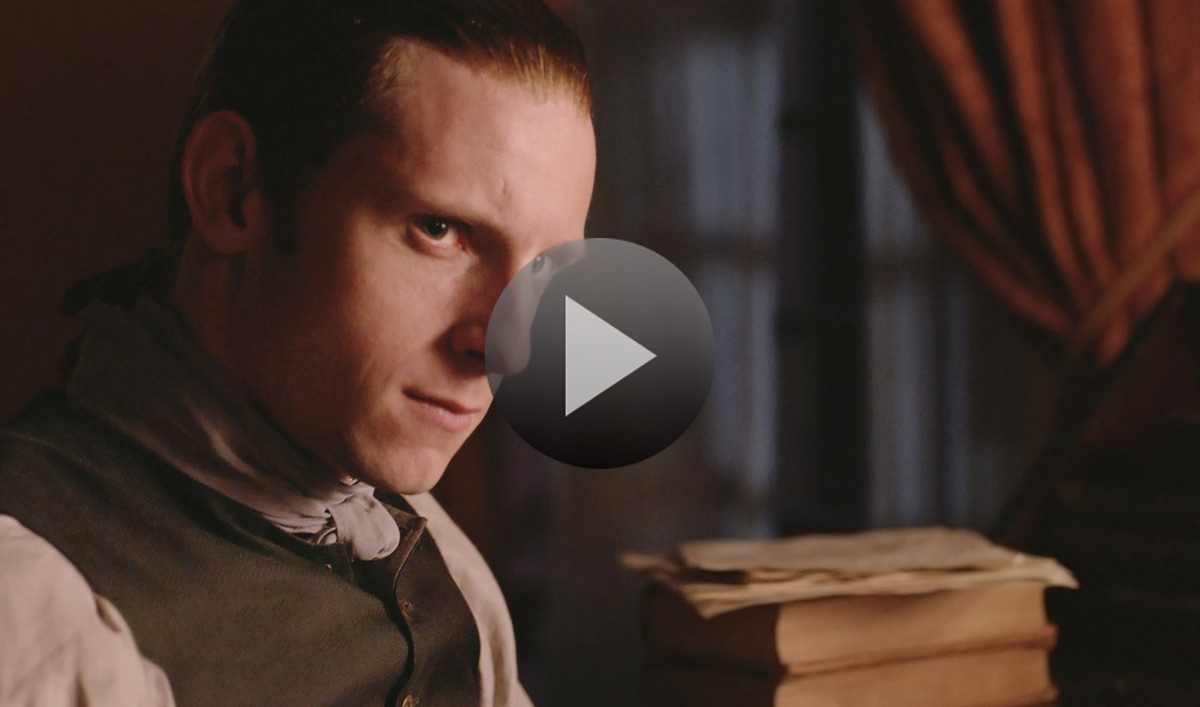 TURN: Washington's Spies
 will premiere its Season 2 on
Monday, April 13 at 9/8c
with a special two-hour episode. The series will then move to
Mondays at 10/9c
for the remainder of the season.
Jamie Bell stars as Abraham Woodhull, a farmer living in British-occupied Long Island during the Revolutionary War who bands together with his childhood friends to form the Culper Ring, America's first spy ring. Season 2 moves deeper into the battles waged by soldiers and civilians alike in the pursuit of freedom and the sacrifices they're willing to make to secure it. As Abe becomes more committed to the Culper Ring activities, George Washington (Ian Kahn) battles both personal demons and betrayal from within his ranks that threaten both his leadership and the fate of the revolution. As the colonies struggle to become a nation, the outcome of the revolution will hinge on alliances both on and off the battlefield.
"From Abe's commitment to the cause regardless of the risks, to the unique and compelling characters of George Washington and Benedict Arnold and their fascinating dynamic, this is a thriller that brings to life the drama, tension and intrigue from this period in history," said Joel Stillerman, AMC's EVP of original programming, production and digital content.
The series also stars Seth Numrich as Ben Tallmadge, Daniel Henshall as Caleb Brewster, Heather Lind as Anna Strong, Kevin R. McNally as Judge Richard Woodhull, Meegan Warner as Mary Woodhull, Burn Gorman as Major Hewlett, Angus Macfadyen as Robert Rogers, JJ Feild as Major John André, and Samuel Roukin as Captain John Simcoe. Joining the cast for season two are Ksenia Solo as Peggy Shippen and Owain Yeoman as Benedict Arnold. Executive produced by Craig Silverstein, who also serves as showrunner, and Barry Josephson, the series is based on the book Washington's Spies by Alexander Rose (Rose, who served as a consultant for the first season, joins the writing staff for Season 2).
Fans can watch Season 1 of TURN: Washington Spies on AMC.com and via AMC On Demand through Tuesday, March 24, and on Netflix beginning Wednesday, March 25. Season 1 will be available on Tuesday, March 17 on Blu-ray + Digital HD and DVD, and includes bonus features about the making of the series as well as deleted scenes and featurettes with the cast and producers.
Watch the TURN: Washington Spies Season 2 trailer "First American Spy" >>
View first-look photos from TURN: Washington Spies Season 2 >>
Read More