Press
EW Talks to TURN's Benedict Arnold; Season 2 Filming at William & Mary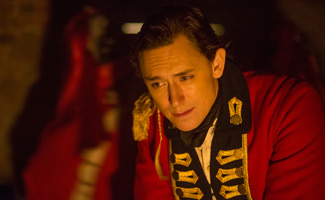 This week, Entertainment Weekly talks to Owain Yeoman about playing Benedict Arnold. Plus, Season 2 films at the College of William & Mary. Read on for more:
• Entertainment Weekly interviews Owain Yeoman, who says when he signed on to play Benedict Arnold, Barry Josephson said, "Congratulations, you're about to play one of America's most hated traitors."
• Multichannel News reports that Season 2 filming has started in Virginia, at Colonial Williamsburg and the College of William & Mary.
• The College of William & Mary talks about the show filming at the school, remarking, "It's quite fascinating to see the process – the equipment, the long setting up, shooting, and tearing down, how our buildings can offer something special to their work."
To stay up-to-date on all the latest news about TURN: Washington's Spies, sign up for the TURN Dispatch email newsletter.
Read More