Q&A
TURN: Washington's Spies Q&A – Caroline Hanania (Production Designer)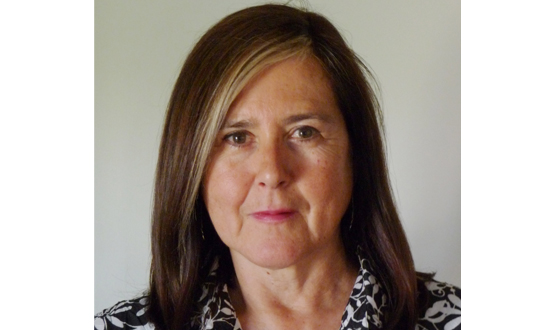 Caroline Hanania, Production Designer for AMC's TURN: Washington's Spies, talks about finding authentic colonial houses and which sets were built from scratch.
Q: What is your process like for creating atmosphere on TURN: Washington's Spies? How do you begin to set the stage for a production like this?
A: I start with the script and the story. I do a lot of research because I'm honoring a period of time when these events took place. Historically, I want to be as close to being accurate as I can. This was a time before photography, so I look at a lot of illustrations, which were sometimes done after the event. I also look at a lot of paintings of the time. I very much like [English painter William] Hogarth's work — it reflects the looks of some of our environments, especially with reference to New York. From that, I start to think about sets and what the requirements are in terms of the action and how it takes place. You're building up environments and towns that these characters live in that are based on real places.
Q: How has the choice of Richmond, Virginia as the filming location helped you?
A: Richmond has been amazing, because some of the houses are of the right period. Houses from colonial times actually do still exist, so we have found locations that we've been able to use.
Q: How many of the sets were created specifically for the show? Did you use any authentic set pieces? How hard was it to find them?
A: We have built a lot of the sets on a stage, like the small town, the church, the farmhouse, and some of the main on-location sets as well. With the set dressing, we look around to find things from that period that are true to reality. Some things are reproductions, but we are honoring the times, and there are some pieces from later times that still look true to the period. Richmond has been a great resource.
Q: Do you prefer working on interior sets or exteriors? What's unique about each?
A: I like working on both. I don't have a preference either way, but I do love designing and I love being able to design from the ground up. When you're shooting on location, you have places to work with, but if you're designing from scratch, you can build something as you want it to be. That gives me a lot more opportunity.
Q: You started off as an art director. Was it difficult to transition into production design?
A: They're definitely similar fields. My training is in art, and the transition was pretty organic.
Q: You previously worked on several feature films. What's different about designing the production for a show like TURN: Washington's Spies?
A: What's exciting about it is that you're getting a new script every two weeks. It's like starting all over again with a new story, so I'm constantly designing, and that's great. I'm enjoying it a lot, because I'm keeping on the move the whole time –- the speed at which you work is much faster than on a feature film.
Q: You also have a background in theater. Did that help inform your work on TURN: Washington's Spies?
A: Definitely. I started off with fine arts, and I was a theater designer for many years. Theater is different from film, but they are in the same family. You work on a lot of things with historical backgrounds, and I love all the research.
Q: Would you say you've developed a certain style of your own when it comes to production design? Are there any special techniques you use that the audience might not notice at first glance?
A: I treat each project differently because the story varies. I don't know that I have one specific style in terms of my own work, though other people might see that. I do have a way that I work, and I like to make places look believable by creating texture and aging things to make them feel very "lived in" and true to people's lives.
Read an interview with Thomas Golubic, Music Supervisor for TURN: Washington Spies >>
Save
Read More