Press
Craig Silverstein Discusses Season 2 With EW; TURN Renewal Good News for Richmond.com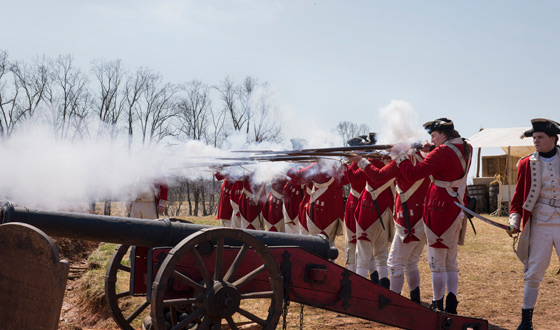 This week, Craig Silverstein discusses Season 2 with Entertainment Weekly. Plus, TURN: Washington's Spies renewal is good news for Richmond.com. Read on for more:
• Entertainment Weekly talks to Craig Silverstein, who says he'd like Season 2 to show how the Revolutionary War was part of a global war, "how the British were fighting on all fronts, and to them, the colonial rebellion was just one of the many little problems that were going on."
• Richmond.com calls TURN: Washington's Spies' Season 2 renewal "very, very good news."
• Heather Lind is set for a guest-starring role on Season 2 of FOX's Sleepy Hollow, playing an old flame of Ichabod Crane, according to TVLine.
To stay up-to-date on all the latest news about TURN: Washington's Spies, sign up for the TURN: Washington's Spies Dispatch email newsletter.
Read More