Q&A
TURN Q&A – Burn Gorman (Major Hewlett)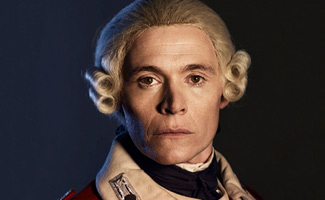 Burn Gorman, who plays Major Hewlett on AMC's TURN: Washington's Spies, talks about the flawed nature of his character and his fascination with Revolutionary War history.
Q: You're a self-proclaimed history nerd and have roots in both the U.S. and the U.K. How much did you already know about the history of both sides of the American Revolution going into TURN: Washington's Spies?

A: Well in the U.K., obviously we're not taught much at all about the history of what happened. It's like it's swept under the carpet. I am particularly interested in the formation of the nation, so I was always reading books about the Constitution and who was involved, and the idealism. I've always loved that part of history.
Q: What drew you most to TURN: Washington's Spies? Was there anything in particular that appealed to you about playing Major Hewlett?
A: It was the exquisite script that we were presented with by Craig [Silverstein] and the team — and the ambition of the script. That doesn't come along that often. The character of Hewlett was incredibly interesting. He's a complex character with a flawed vision, and that's what drew me to him.
Q: You've talked about the challenge of playing flawed characters before. How do you consider Major Hewlett to be flawed?
A: He serves the crown, and in the historical context of that, he's a man that has very rigid rules and regulation running his life. However, I think he's a man that wants to do the right thing. He genuinely wants a resolution and to understand the struggle that's going on in terms of the occupation — it is war. So he's a commander in war, but he's also a man that recognizes the frailty of the human condition. He's not a bad guy; he's somebody who's caught in between two sides.
Q: How did you prepare for your role? Did you learn anything new or surprising through your research or your experience on the show?
A: I wanted to know exactly what was going on with the British army at that time, the occupation as it were, the problems that were happening in the colonies and parliaments. It's a fascinating time in history because of the conflict in loyalties. It was friend against friend and neighbor against neighbor. I was drawn to finding out about the structure of the British army and the rules of war. It helped give me a sense of the time and justify some of Hewlett's rather harsh actions.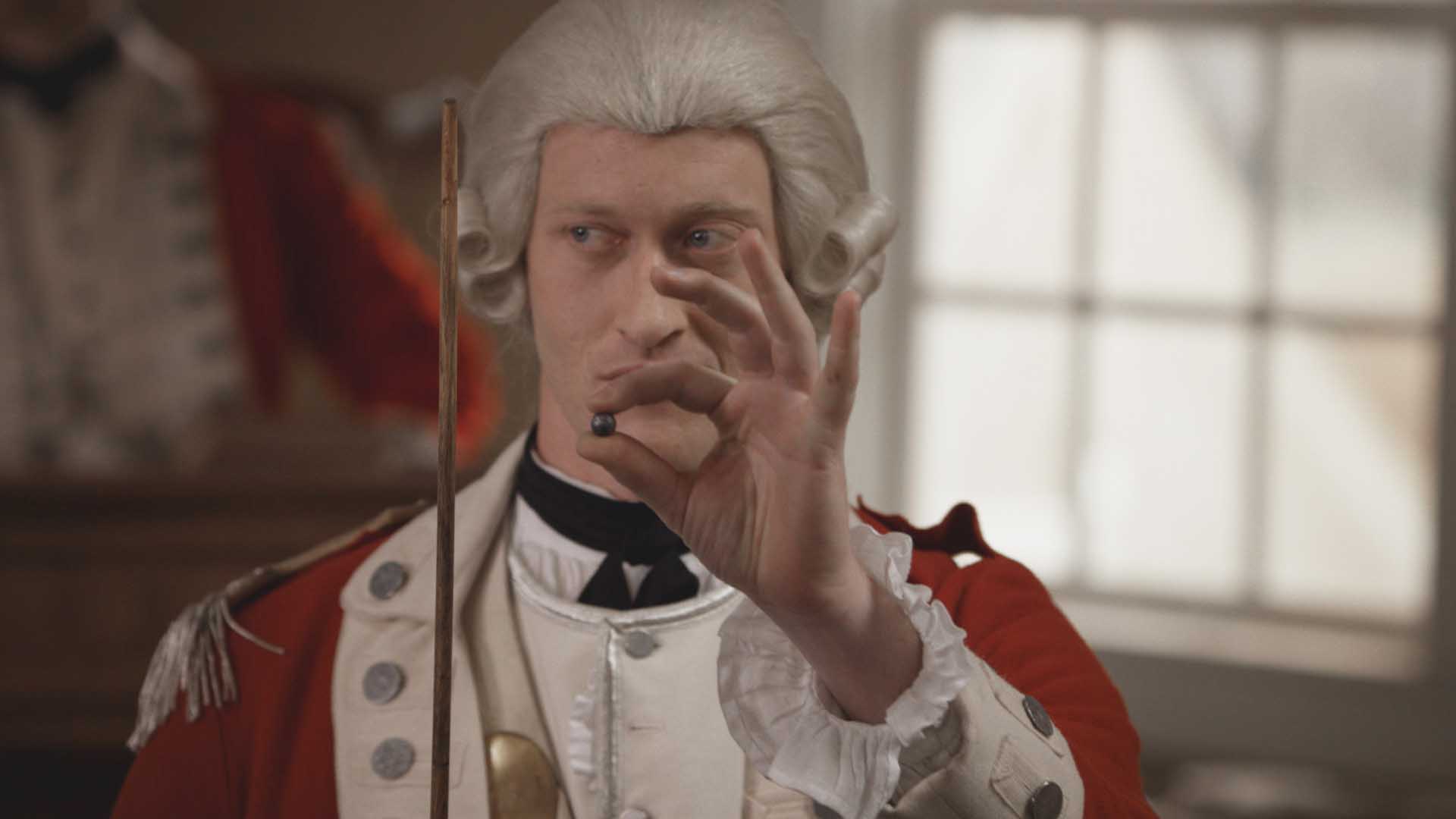 Q: Major Hewlett is always impeccably dressed in his red coat and powdered wig. How did you enjoy dressing in period attire?
A: It's always quite fun dressing up, but it actually helps [when playing] the character. Hewlett has this hard shell, but he's got a soft interior. It helps in a way, because you can barely sit down sometimes, especially when you've got a sword and you've got to keep upright. I love doing costume jobs. I'm a big clothing buff anyway. We have such an amazing designer, Donna Zakowska, and I've had great fun working with her.
Q: You made your acting debut on Coronation Street, the world's longest-running TV soap opera. Do you have any genre preferences when you're choosing roles to play?
A: I've been lucky enough to work in the disciplines of film and TV, and I've done a bit of radio and musicals. As long as the material is good, that's what I look for, and I get to work with a creative bunch of people.
Q: You have a group of dedicated fans who call themselves Gormaniacs. How have they been enjoying your work on TURN: Washington's Spies?
A: I didn't know that! [Laughs] The feedback I've had has been great. People want complex storylines, and as the episodes go on, with the espionage and intrigue, I think people are drawn to that. I think that's what people demand now, and I hope they enjoy it.
Read an interview with Seth Numrich, who plays Ben Tallmadge >>
Save
Read More