Characters
A Journal Entry by Richard Woodhull in the Wake of His Shooting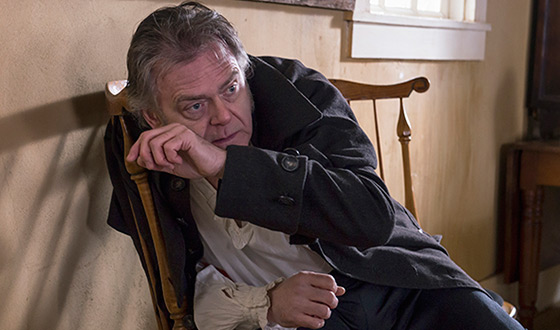 August 21, 1777 – The pain searing through my body seems on the verge of too much to bear as I write this. Every sting of discomfort is an acute reminder of God's grace which allows me to take another breath on this day. I am certain that Doctor Mabbs would insist that I settle into bed to heal, yet I cannot rest until I put these careful introspections down on paper. The words that once eluded me became so clear when my life was suspended in the balance.
The shot rang out before I felt it pierce my body. The hot fire of the ball cut through me deep as a blade, and I plunged to the ground like some great fallen oak. My eyes fell not to the blood on my hands or to the hole in my belly now open and exposed, but to the face of my son, the only one I have left now. Abraham made a valiant attempt to remain calm in the wake of the chaos, but I could see the trepidation in his eyes. It was an expression I have been unable to put out of my thoughts.
In that moment, I hoped and wanted for a great many things. It was my hope that Abraham knew that, in spite of our differences, he is becoming the son I have always hoped he would be. I have seen his efforts to change and grow, and know that he is better for it. He has grown from a petulant boy who casts off his responsibilities to a man who has taken the reins of his obligations as a husband and as a father. Most of all, I wanted him to know that, should I have taken my final breaths in those last moments, I believe the legacy of our family would be in good stead in his hands.
For quite some time, the war has been at a distance. Now it seems that the enemy is no longer in the wilderness, but in the faces of our friends and neighbors and in the hearts of those we hold dear. Something dark has come to Setauket. A thing that has taken hold of many of the people here in a fist clenched so tightly that we can hardly breathe. It is fear that has struck at the very heart of our hamlet, and the consequences are grave.
Once the men who shot me are put to justice, it is my hope that, with Major Hewlett at the helm, order will be restored and we will be able to quell the growing trouble here so normalcy can return to our town. Perhaps a new dawn is on the horizon and we are all one step closer to putting this unfortunate chapter behind us. With this new day comes my deep conviction that we are on the precipice of this bloody war finally being over.
Read a journal entry by Major Hewlett about rising tensions in Setauket >>
Read More