Characters
A Journal Entry by Major Hewlett About Rising Tensions in Setauket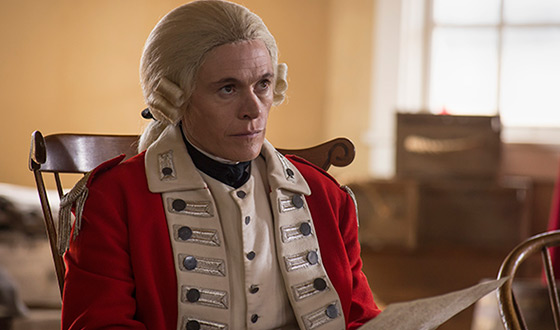 August 20, 1777 — Night has fallen on Setauket. While the town sleeps, my thoughts are filled with a flurry of potential threats, always seeking to presage whatever unseen subterfuge may lay around the corner. My duties as the commander of this garrison do not cease simply because the day ends. I take the security of this town and those in it very seriously. It is a difficult balance to strike as both caretaker and taskmaster.
There has been mounting pressure from New York to keep the breadbasket of the Royal Army secure in the wake of the ambush in Connecticut. Having Robert Rogers come here and rub my nose in the tragedy of the 19 men that fell while on a mission under my command was an embarrassment I will not endure again. Vigilance is the key to keeping Setauket safe.
There has been a rise in tension amongst the people here, an unsettled aura that has rolled in like the breeze from the tide. Ever since that rebel scout surreptitiously invaded this town, I have felt that his appearance and subsequent escape was a harbinger of more nefarious things on the horizon, as if it were an omen of dark things to come.
Using the gravestones to fortify the church may have lead to feelings of ill will, despite all that Richard has done to help the people see that it was the right thing to do. As magistrate, he has performed his duties beyond reproach. However, there is only so much that he can do alone. I can feel the apprehension rising. These lingering feelings of resentment could be the embers that could spark a more raging fire. I must make ready the water to douse it, should it begin to burn.
There are those who believe that superstition is for children. I believe a healthy dose of paranoia can keep one's mind sharp. It can make one ready to seek and find those who may be conspirators in our midst. I will do everything in my power to defend this town — even if it means unleashing Captain Simcoe to help keep the people in line.
My eyes are open and clear. This will not be an easy task. Yet we will ferret out those who mean to poison the well against us. We will win over their hearts and minds. One conspirator at a time.
Read a secret letter from Abigail to her son Cicero >>
Read More