Q&A
TURN Q&A – Samuel Roukin (John Graves Simcoe)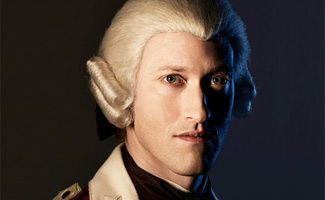 Samuel Roukin, who plays Captain John Graves Simcoe on AMC's TURN: Washington's Spies, talks about playing a menacing character and the unseen artistic side of Simcoe.
Q: What's the trick to playing a menacing character like Captain Simcoe? Is there anyone, real or fictional, you drew inspiration from?
A: I think when it comes to playing people who are perceived as menacing or evil, the important thing is to come from a place of empathy. Nobody, in my opinion, is inherently evil. Simcoe isn't going around deciding to be evil. He's making decisions that he believes are right to carry out justice. If you start saying, "OK, I'm going to be evil here," it lets all the steam out of the pressure cooker.
Q: Even though your characters are bitter adversaries, Daniel Henshall (Caleb Brewster) said the two of you bonded on set. Did getting along with Daniel so well make your scenes opposite him easier or harder?
A: It helps every time. The more you like and get along with someone in real life, the more you're going to trust them when you go in to work. In Episode 2, "Who By Fire", when Caleb is torturing Simcoe, there's a lot that didn't make it into the edit because of time, but he really physically got to me. He wasn't actually hitting me in the face, but he had my permission to push me around because I trusted him as an actor. With trust, you can really push the envelope on scenes and know there's no personal malice behind it.
Q: Simcoe's obsession with Anna Strong creates a high level of tension between them. Talk a little about how you and Heather Lind were able to bring so much intensity to your scenes together.
A: Well, I don't understand why everybody thinks that Anna doesn't love Simcoe! [Laughs] I'm just kidding. These characters have two completely different agendas. If you put those two things together in a scene, it gets exciting and tense. We're both playing very different roles. Simcoe does not believe that a relationship with Anna is impossible. He believes he has a real chance, and furthermore, that she's given him signs that she's interested.
Q: John Graves Simcoe was a real-life British army officer. Did you do any research on him, and if so, is there anything you learned that influenced how you played the part?
A: I did a lot of research. We're lucky because we're playing real people and there's information out there, but there's a moment when you have to let it all go and play what's in the script. You can get very bogged down with who the real person was, but we have some poetic license.
I learned Simcoe wrote the first recorded Valentine's poem. He wrote a lot of poetry, and then JJ Feild and I were talking and discovered that Major John Andre and Simcoe had a theater company together at one point. So when you look at the script you see a brutal and ruthless guy, but the fact that he's interested in the arts tells us something about his psyche. If you put that into the realm of brutality and this incredible military solider, I think that makes for an interesting human being to look at. So really, the research is a tool to infuse the script. I think if you're making the script the history, you can lose some of that edge.
Q: You've described Simcoe as a "self-appointed security guard." Talk about how you came up with that description of him.
A: He doles out what he sees as justice in the town. I think he has a really low opinion of Major Hewlett's leadership abilities, and that gives him permission, in his own head, to take matters into his own hands. When he sees something is wrong, he wants to deal with it immediately and finally. Those are hallmarks of a dangerous security guard in any operation.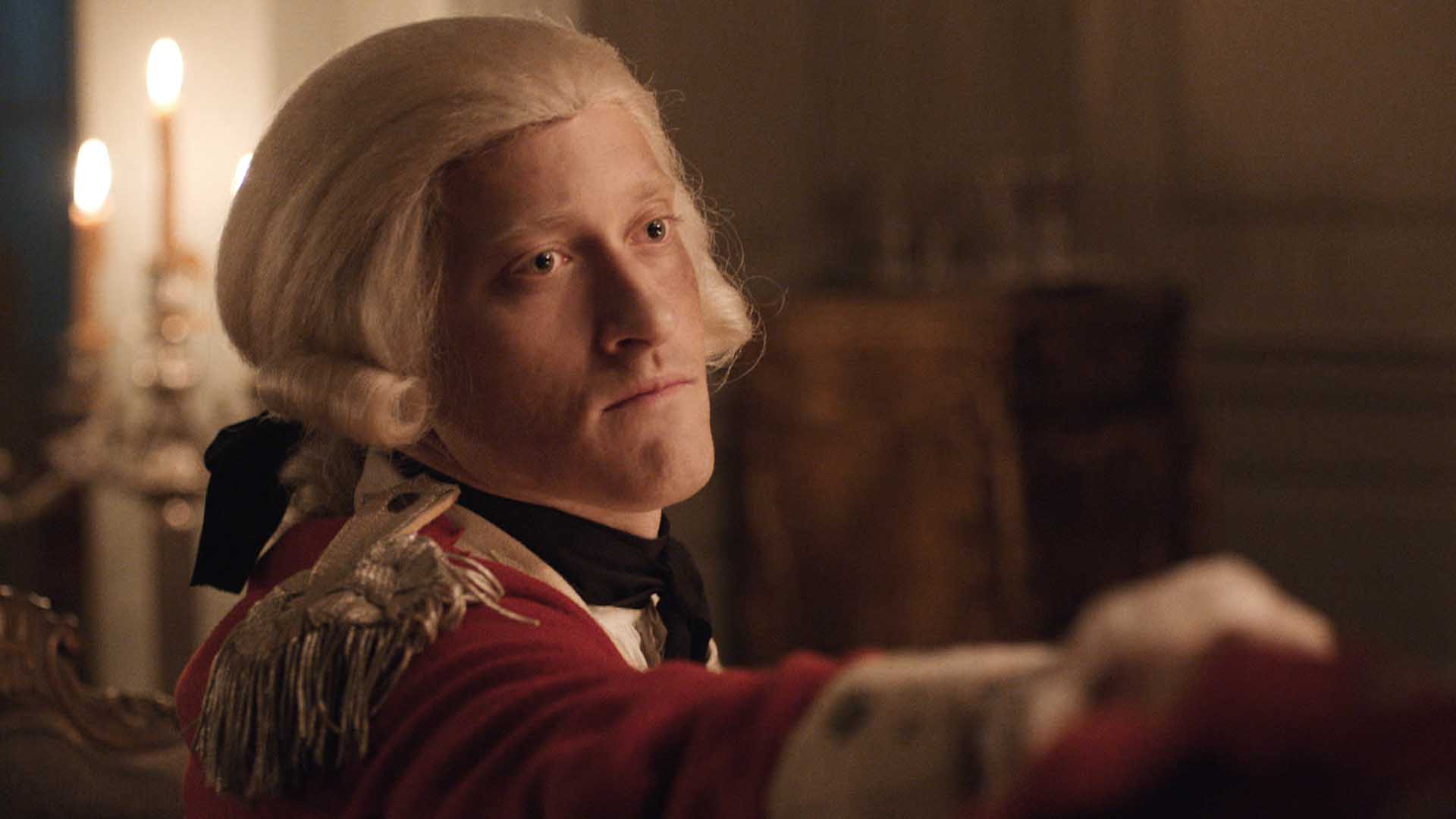 Q: You tweeted about the screening of the first episode for former president George H.W. Bush in Houston. What was that experience like?
A: It was such a privilege to be in the presence of a former leader of the free world. It was an amazing opportunity to connect something about the birth of the America we know now with not only a President, but a former head of the CIA. Also, I had never been to Houston. It was nice to get a bit of warmer weather.
Q: You're active on Twitter. What modern day technology would be hardest for you to give up if you had to go back and live in the 18th Century?
A: Probably my smartphone. I spend a really exceptional amount of time in the vortex of my phone.
Read an interview with JJ Feild, who plays Major John Andre >>
Save
Read More