Q&A
TURN Q&A – JJ Feild (Major John Andre)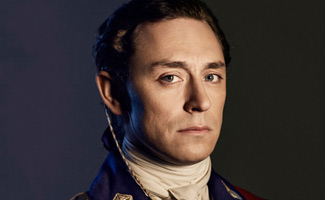 JJ Feild, who plays Major John Andre on AMC's TURN: Washington's Spies, talks about why he admires his character and what makes John Andre a "gentleman spy."
Q: You were born in the U.S. but raised in the U.K. How much did you learn about the American Revolution while growing up?
A: I was educated in the U.K., which means that I learned precisely zero about the American Revolution growing up. We study a lot of history in the British education system and you can pick different subjects. One of the subjects that I picked was the history of the Native American, but we could not pick the occupation of America by the British.
Q: John Andre was the head of British intelligence and well-versed in espionage tactics. How much did you learn about spycraft in the 18th century?
A: I think the incredible thing about spycraft back then was how raw and improvisational it was. They were making it up as they went along, and they were experimenting and had to be very creative. I suppose today's equivalent would be someone embedded in enemy territory without any technology whatsoever, trying to relay information back and forth without being discovered.
Q: Jamie Bell mentioned it was difficult for him to research Abe Woodhull because his exploits as a spy were not well documented. How much research were you able to do on John Andre, and did you have similar challenges?
A: I was very lucky because he was very well written-about, from the sublime to the ridiculous. I read about six different books on him. For me, it was a matter of deciding which stories were embellishments and which were facts — it was a bit like being a detective. The most important thing when you're reading history is to look at who the source is: Who wrote it, and why did they write it? We know that history's always written by the victor, but we have to try to see it as neutral.
Q: Andre is said to have been admired by George Washington and other Patriots. Do you admire him?
A: I very much admire him. The fact that he's buried in Westminster Abbey, which is where kings and queens are buried, means he was a great hero to the British. Eyewitnesses said that some people wept when he was hung, and Washington wrote very highly of him. What that tells me is that not all British were "bad." It's very easy to paint occupying forces as sadistic forces, and that's not entirely true. They weren't completely hated. Obviously, as time goes on and history makes things more black and white, we lose the gray in the middle. That's what's great about TURN — you get different aspects.
Q: Costume Designer Donna Zakowska cited Andre's uniform as one of her favorites to work on. Did you enjoy dressing up in period attire? Were you able to add any personal touches?
A: Oh my goodness, we had so much fun! I had this incredible cape. Some people say you have to wear a white wig or you have to wear a black tie, and that's not true. Donna had an amazing ability to be precise to the period, yet find individuality for your character.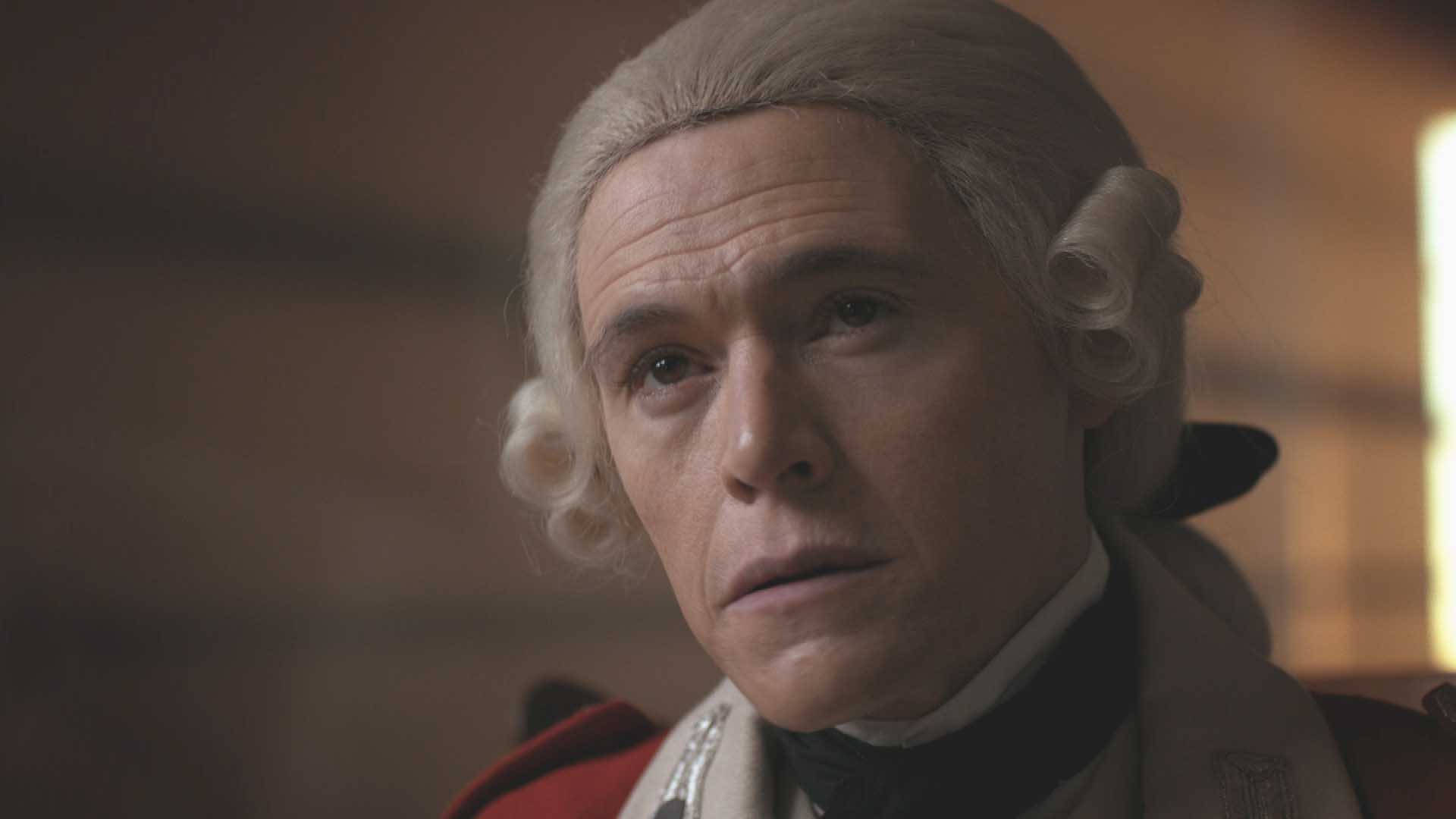 Q: You've referred to Andre as a "gentleman spy." Could you elaborate?
A: He was incredibly educated. He was an artist, a poet, he opened theaters, he held dinner parties, and he was so well-traveled. He spoke French, Italian, English, and German, and he studied in Austria. He was a wonderful reminder of Europe and a very multicultural man. I think that's what makes someone a gentleman. He was even held captive by the Americans for a year and a half and ended up being so liked that American officials would invite him to dinners. I read somewhere that he was one of Ian Fleming's inspirations when Fleming was writing the James Bond novels.
Q: Your filmography is a mix of television and movie credits. Do you have a preference?
A: With a good script, a good director and great characters, I don't believe there's a difference between acting in television, stage or film. The only difference, maybe, is that in theater, you have to be heard from the back row. I love it all.
Q: Was there anything unique to your experience on TURN: Washington's Spies?
A: How cold it was in Virginia! What was unique was rolling around in the cold butt naked and trying to look amorous while the entire crew is in arctic gear. [Laughs]
Read an interview with Kevin R. McNally, who plays Judge Richard Woodhull >>
Save
Read More