Q&A
TURN Q&A – Heather Lind (Anna Strong)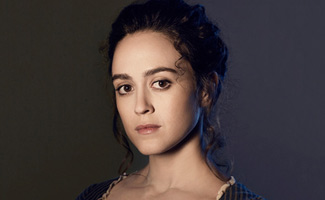 Heather Lind, who plays Anna Strong on AMC's TURN: Washington's Spies, talks about the inspirations behind her portrayal and how playing Anna has influenced her everyday life.
Q: The real Anna Strong was a pivotal member of the Culper Ring. How much research did you do to prepare for your role? Was there anything you learned that directly influenced how you played the part?
A: There isn't a lot of information out there about the real Anna Strong. She wasn't really written about. The research I did was more along the lines of researching the time period, reading Alex [Rose]'s book [Washington's Spies], which was wonderful, and getting a sense of what living back then was like. I read some poetry, I looked at sketches and paintings, and I tried to get a sense of what it was like to live a normal life. Anna was really rooted in the domestic life and her involvement in the war was from a domestic perspective. I think that helped me play her. Going back to the Pilot episode, I also researched what it meant to do laundry during that period — and how much muscle it took!
These people were extraordinary because most of them weren't seeking recognition in their work. I think they were happy to see the tide of the war changing and that was reward enough for them. I think it adds to their glory that they were honestly doing it for the cause and their family. Being a spy was a disreputable job at the time unless you were high up in the ranks. Abe Woodhull, for example, wanted all his correspondence burned.
Q: Did you enjoy dressing in period attire? Meegan Warner specifically cited how uncomfortable wearing corsets on-set was. Did they bother you as well?
A: The corsets were a challenge. I thought, "Oh, I get why they were fainting all the time, it was really hard to breathe!" Towards the end of the season, I became more comfortable. There's a nice feeling of rigidity once you get past the pain. It felt very much like a metaphor for what Anna and women felt in their life during that period — you realize you can adapt to anything. Also, the bonnet was fun to wear. It was decent and modest and I came to like it.
Q: Anna was a brave woman in dangerous times. Is there anyone besides Anna herself from whom you drew inspiration to portray her?
A: I've always been interested in women in history who have been pioneers. Margaret Sanger is someone I admire quite a bit, and I've researched her work with family planning and affordable healthcare. I admire women who believe in those causes and know how much it affects daily life. I think what I really took from learning about Anna was that she pressed the boundaries of what she had permission to do or be during that time period. She was going against social expectations and did it anyway. I think I've taken from a lot of women in history, and it's given me inspiration to tell this story.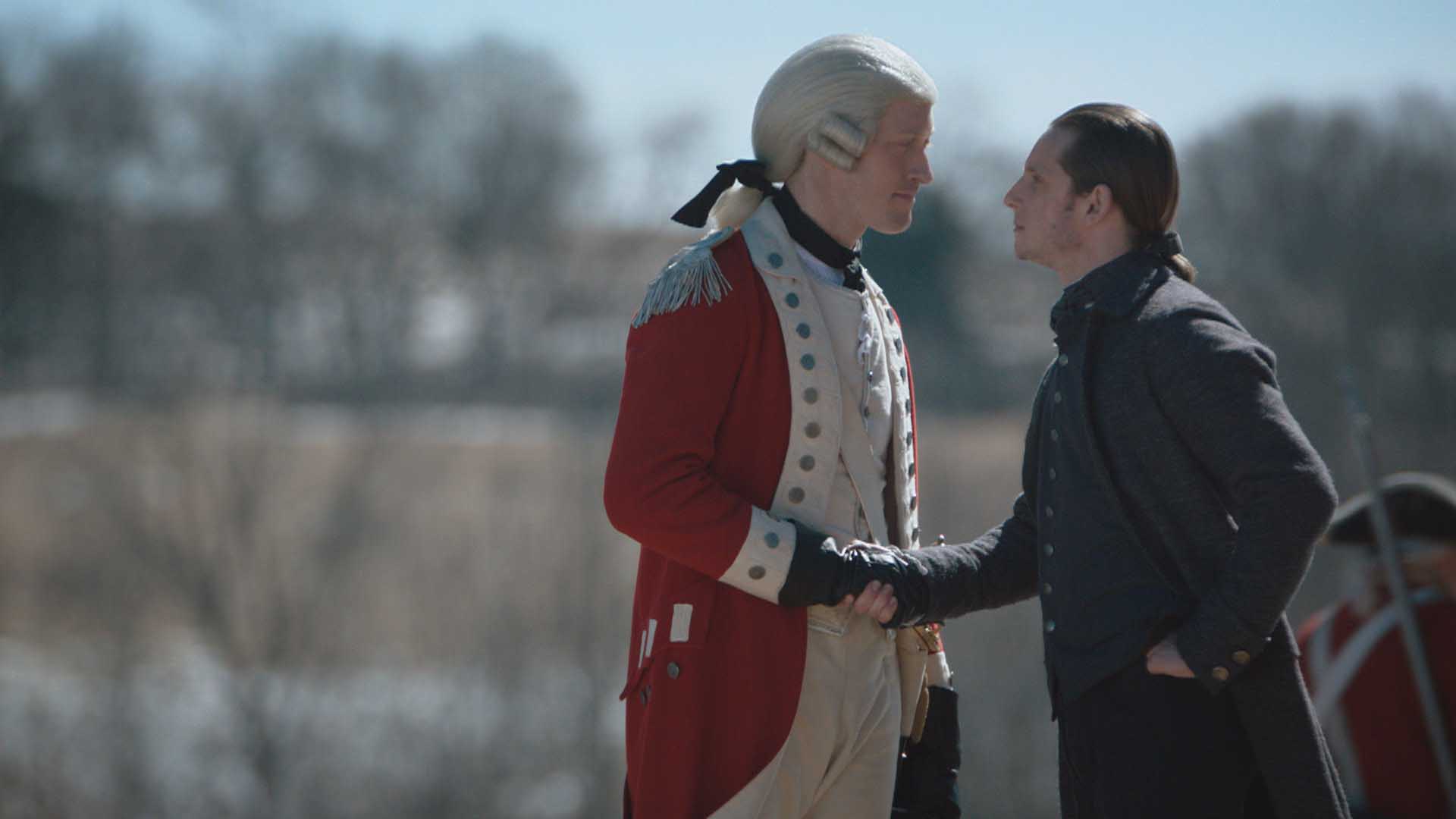 Q: You previously appeared on Boardwalk Empire. What are some of the things you enjoy most about acting in period dramas?
A: It's always an interesting reminder that, in any period, people are pretty much the same. I always find that interesting. You walk into a setting where people speak differently, and their customs and rules and politics are different. It's always remarkable that people still have dreams, they're working and learning and struggling in their own ways. It's always a great reminder what's universal about people in any time period. It's also really fun to see props and wallpapers you've never seen before that look like they're out of a museum. It's a delight to imagine yourself transported.
Q: You grew up in New York State and went to school in New York City. Did you know a lot about New York during the American Revolution prior to taking this role? Was there anything you learned about your home state that surprised you or made you even more proud to be a New Yorker?
A: I didn't know nearly enough about what happened to New York City during the war. I didn't realize that, at one point, the English were in Brooklyn and the Continental troops were standing across the East River and could see their enemy. I go over the East River every day on the subway, so it's really amazing to think about how much has changed and that a real turf war went on. I definitely found pride. So many historical things happened that I took for granted. I'm honored.
Q: How much are you able to identify with the real Anna Strong? Do you think you share any similarities with her? If so, what?
A: I've never developed a character before from the ground up. I think what I'm learning is that the writers have their own plans and they're writing not for me, but with me in mind because I'm developing the character with them. There are some things they write where I think, "Oh that's exactly what I would do!" I think, together, the writers and I are figuring out our continued Anna. I just like playing her so much. I'm letting her guide me and help me be a little more. Anna Strong, in real life, she's ambitious, and that's been a good lesson. And her real last name is "Strong" — you can't write that!
Read an interview with Samuel Roukin, who plays Captain Simcoe >>
Save
Read More