Characters
A Secret Letter From Abigail to Her Son Cicero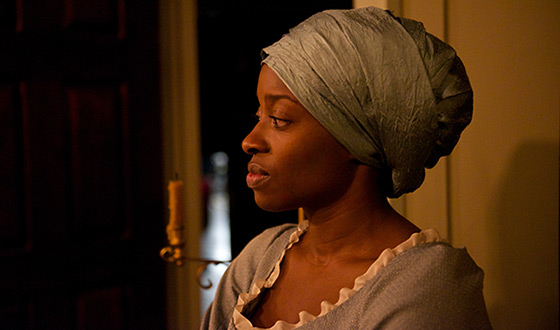 It is my great hope that this letter finds you well and in the safe care of my dear friend Anna. I know it has been a long time since we have seen each other. The night I had to leave you is burned into my memory as though it were just yesterday. Even though there is a great distance between us now, I want you to know that you have not been out of my thoughts.
New York is a grand and bustling place that is different from anything I have known before. Everything moves quickly. There is so much to see and hear. The carriages that ride through the city carrying men and women in their best finery. The soldiers marching through the streets as they move to and from their posts. The sounds continue well after dark. It is nothing like the quiet of Long Island. I miss that tranquility. I miss home. More than anything, I miss you.
I have taken up work at the residence of Major John Andre. He is a man of great importance to many people, and it is a place that is rarely without guests. I do my best to keep my eye to my tasks and stay out of the way. After every long day of work, before I go to bed, I turn my thoughts to you and pray that you have found the strength to keep going without me.
I know this is difficult for a boy to understand, but there are times when we have to endure tremendous challenges in the hopes that the sacrifice will bear the fruit of something better. It is my hope that being so far away from you now will yield a better future for us tomorrow.
I love you more than anything in this world, Cicero. Please know that I am doing all of this for you. I hope knowing this gives you as much strength as it gives me to carry on. Hold tight to the hope that we will be together again. I pray every night that it will be soon.
Take care that you mind Anna in my absence. Keep a watchful eye out for those who may do you harm and be sure to shield your secret.
I will find a way to get back to you. Know that while I am not yet by your side, I am with you always.
Love,
Mama
Read a diary entry by Mary Woodhull about Abe and Anna >>
Read More