Q&A
TURN Q&A – Angus Macfadyen (Robert Rogers)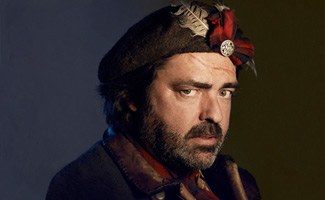 Angus Macfadyen, who plays Robert Rogers on AMC's TURN: Washington's Spies, talks about portraying historical figures and dispels a rumor about himself.
Q: You've spent a great deal of your acting career portraying real-life figures, from Orson Welles in Cradle Will Rock to Robert the Bruce in Braveheart. What drew you most to playing Robert Rogers?
A: At first, I didn't even know that he was a real-life figure. When I got the part, I found out, much to my delight, that he was a real person. It's always nice to do a little research leading up to the job, so that you're actually working as opposed to making it up as you go along. I was able to read about the period and learn a lot of information that allowed me to create a character.
Q: What kind of research did you do into the life of the real Robert Rogers?
A: It was a slow process of putting pieces together. It's interesting because a lot of books have only just come out, as this series has. I learned he was a farmer at first, and his skills in hunting lent well towards becoming a very efficient solider and a very efficient killer. He also spent a lot of time with the Native Americans, so he was able to discern and use their methods. Robert was also a writer, which would have made him not the most sociable of people — writers can often prefer their own company. So, he's this guy that basically doesn't fit into civilization at the time. He'd have preferred to sleep alone under the stars than under a roof. Perhaps he'd have preferred the company of like-minded, quiet people like the Native Americans.
Q: Have you seen portraits of Robert Rogers? Do you think you resemble him at all? Did you do anything to try and resemble him more?
A: There's nothing that says, "This is him." There are mere descriptions in books, but there's nothing that actually shows you what he looked like. It's quite interesting, considering that at a certain point, in London, he was more famous than Benjamin Franklin. He was a published playwright and had a play written about his experiences with the Native Americans called Ponteach, or The Savages of America: A Tragedy. He was famous, and yet there are no portraits of him.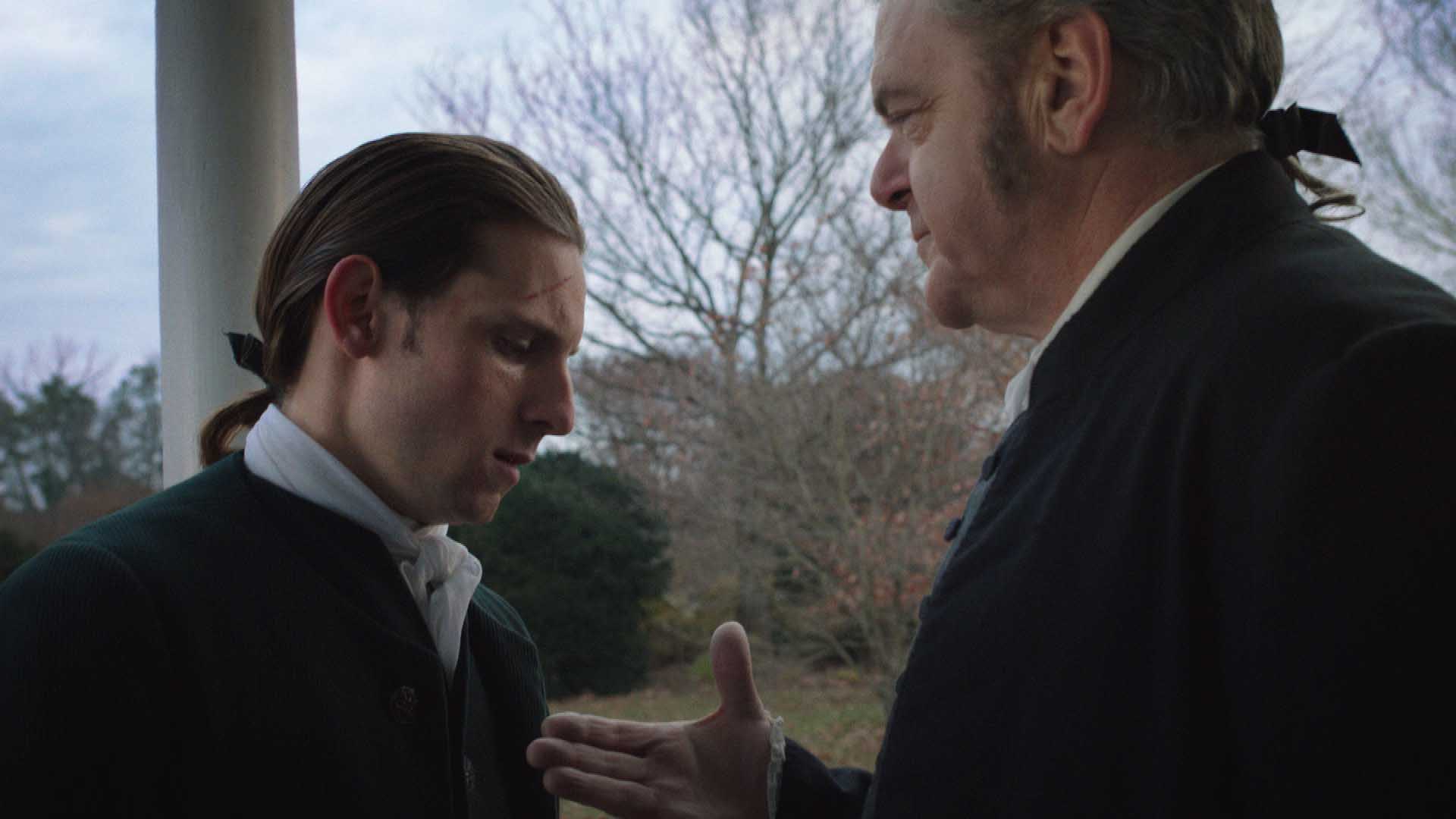 Q: You've written a number of plays as well as a film. Which do you enjoy more, acting in front of the camera or being behind-the-scenes? What do you like most about each?
A: I do love writing, and I had a film made in December. It was very enjoyable to be on that side of the camera. With acting, you don't have to be there 18 hours a day. You show up with your lines learned, say them and you get to go home. It's a pretty cushy job.
Q: With so much experience in scriptwriting, did you try and influence your portrayal of Rogers or any of your TURN: Washington's Spies scenes?
A: No, because it's one of those rare occasions where the scriptwriting is so good that there's nothing to change.
Q: You're also an accomplished painter. Has TURN: Washington's Spies provided any inspiration for a new piece?
A: I haven't done any painting recently, but I'm probably going to start now since I've finished the job. We did look at period paintings with the costume designer. The Native American patterns and the Scottish patterns can often be quite similar — the colors certainly are — so we worked on trying to work them into a blend.
Q: You once said you learned to ride a horse as a circus clown during your childhood. Did you get to show off your horse-riding skills on the TURN: Washington's Spies set?
A: [Laughs] That's completely untrue! I think I made that one up a long time ago. It was funny at the time.
Read an interview with Jamie Bell, who plays Abraham Woodhull >>
Save
Read More