Characters
From the New York Gazette – On the Legendary Mercenary Robert Rogers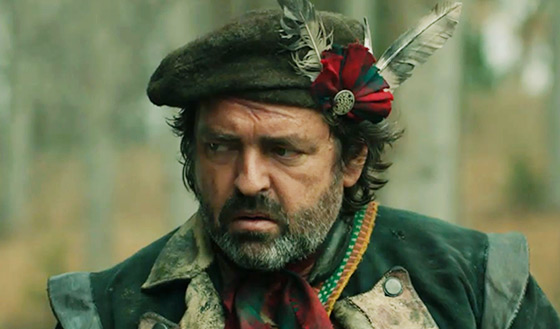 "To Those Loyal Countrymen and Subscribers Devoted To The Crown:
"Take note that the famed Major Robert Rogers, celebrated for his exploits as the White Devil of the French and Indian War, and now the revered leader of the Queen's Rangers, is once again soldiering for His Majesty King George III across these great colonies. Armed with an eclectic collection of trained fighters at his side, this son of Massachusetts and his cohorts are renowned for raising their mercenary ranks to dispatch their enemies far and wide. The Major's past addled exploits of being too free with the creature are long forgotten as he forays into the fight to beat back General Washington and his tattered rebel Army.
"Many may be aware that inside the Major's chest beats the heart of a lion, yet few among you may be apprised that he contemporaneously nurses the soul of a poet. Robert Rogers is not only esteemed for his abilities as a soldier, but has reached acclaim for his unrivaled work as an author. The ferocious and riveting battle accounts Major Rogers encountered were penned in his Journal of the French and Indian War, which went on to be published in 1765.
"In the wake of its positive reception, the Major ventured into play writing his work Ponteach, Or the Savages of America: A Tragedy. The dramatization of the plight of the natives was inspired by his battles with Chief Pontiac in the tempest that was Pontiac's Rebellion. The sympathetic portrayal of his uncivilized combatants was written in hendecasyllabic verse and garnered publication in January of 1766 in London, making it the first play published there by a foreign-born author about foreign political subject matter. The dramatic work was met with much critical furor and was widely lambasted by detractors for its contentious compassion for the red man, who many, then and currently, consider a sworn enemy.
"Despite this unexpected setback, the Major continued to write, with a keen eye towards subjects of his fine and prolific expertise. With his Rules of Ranging, Major Rogers found more success, as the text presents detailed standing orders for battle tactics in addition to serving as a guide for commanding troops.
"Rogers and his Rangers have been seen in New York along Brooklyn Harbor, no doubt awaiting orders of their own for a promising target. The mark is firmly affixed to the back of the ever-retreating General Washington on the run in the wilderness. Though Major Rogers and General Washington once fought alongside one another in the French and Indian War, the two combatants now find themselves taking up arms for opposing sides.
"The time is at hand for Major Rogers and his formidable Rangers to carve a victorious swath through the rebel Army for His Majesty and the Crown. The White Devil is on the hunt, and he will undoubtedly get his man."
Read a letter from Abraham Woodhull to his son Thomas >>
Read More