TURN: Origins Comic Now Online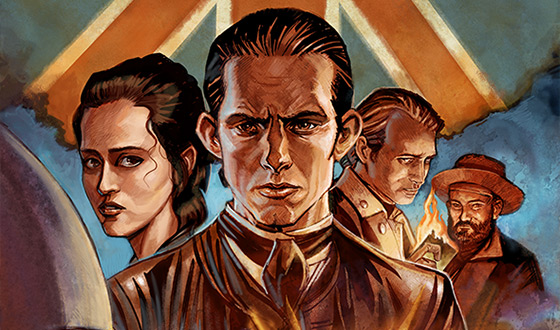 AMC's new spy thriller TURN: Washington's Spies is based on the true story of four friends from a small Long Island village who changed the course of the Revolutionary War. But what events led Abe Woodhull, Anna Strong, Caleb Brewster and Ben Tallmadge to form what would eventually become the Culper Ring? Find out by reading the TURN: Origins online comic, which traces the roots of their friendship back to their childhood and shows how a British occupation of their hometown of Setauket turned a farmer, a tavern owner, a whaleboatman, and a rebel soldier into Washington's most valuable assets. Read TURN: Origins now.
TURN: Washington's Spies premieres Sun., Apr. 6 at 9/8c on AMC.
Read More