Press
TURN Brings Business to Richmond; TURN Casting Call Announced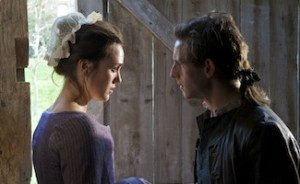 This week, TURN is big business for Richmond, where the drama is filmed. Plus, TURN is seeking men between the ages of 18 and 40 for background roles. Read on for more:
• Richmond BizSense examines the financial benefits of TURN's production in the Richmond, Virginia area.
• The Richmond Times-Dispatch reports that TURN has put out a casting call, taking place on Feb. 9, for men ages 18 to 40 to play background roles.
• According to Dread Central, Not Safe for Work, a movie that features JJ Feild, will be available on DVD on April 15.
• To stay up-to-date on all the latest news about Turn, sign up for the Turn newsletter.
Read More