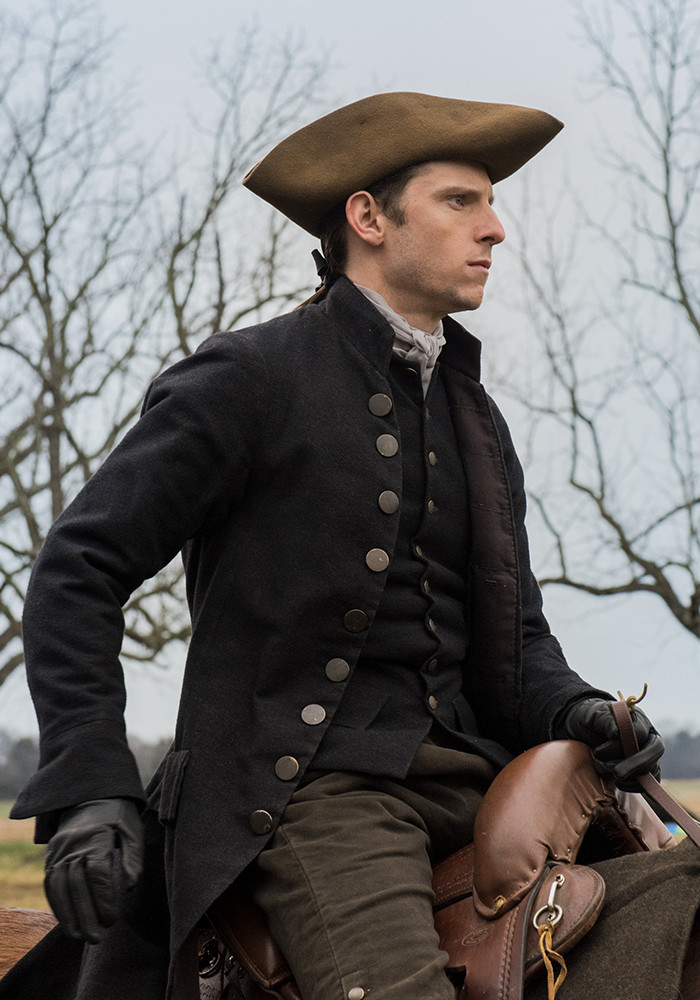 Abe is George Washington's most important spy, the centerpiece of the Culper Ring. Codenamed "Samuel Culper" by none other than Washington himself, Abe operates behind enemy lines on Long Island, gathering intelligence from the British headquarters in New York City.

In Season 1, Abe transformed from a cabbage farmer, reluctant to get involved in the war, into a dedicated Patriot spy forced to kill a kindly Redcoat to preserve his cover. Season 2 saw Abe harden into an experienced double agent. Though his Loyalist father learned he was a spy, Abe was able to cultivate a source in New York, but was captured by the mercenary Robert Rogers. Season 3 found Rogers threatening to expose him as Culper. Abe cast off Rogers, only to fall into the crosshairs of his old nemesis, Captain Simcoe, conducting a witch-hunt to root out traitors in Setauket. Abe tried to rally the town against Simcoe but was, instead, strung up to be hanged -- until his father cleverly orchestrated his rescue by Colonel Cooke.

Now in Season 4, Abe is at the top of his game, orchestrating a raid to deprive the British of necessary supplies. Every action has a consequence, however, and one fateful act leaves Abe reeling. In the end, Abe must choose between fighting for his country or for himself on a final mission that changes the course of the war.

While still a teenager, Jamie Bell shot to worldwide fame starring in the title role of Stephen Daldry's Billy Elliot. He received many honors for his performance, including a BAFTA Award for Best Actor and the British Independent Film Award for Best Newcomer. Next, Bell portrayed Charles Dickens' memorable character Smike in writer/director Douglas McGrath's screen adaptation of Nicholas Nickleby, for which he and his colleagues shared the National Board of Review Award for Best Acting by an Ensemble.

His subsequent films include David Gordon Green's Undertow; Thomas Vinterberg's Dear Wendy; Peter Jackson's epic King Kong; Clint Eastwood's acclaimed Flags of Our Fathers; Doug Liman's Jumper; Edward Zwick's Defiance; and David Mackenzie's Hallam Foe (a.k.a. Mister Foe), for which he earned a British Independent Film Award nomination and a BAFTA (Scotland) Award for Best Actor. Bell also starred in Cary Fukunaga's Jane Eyre, Steven Spielberg's The Adventures of Tintin: The Secret of the Unicorn,  Joon-Ho Bong's Snowpiercer and Lars Von Trier's Nymphomaniac: Vol. II.  He recently wrapped on Film Stars Don't Die In Liverpool, opposite Annette Bening.