Video
Cast and Creators on How Carol and Alpha's Rivalry Hits a Scary New Level in the The Walking Dead Mid-Season 10 Premiere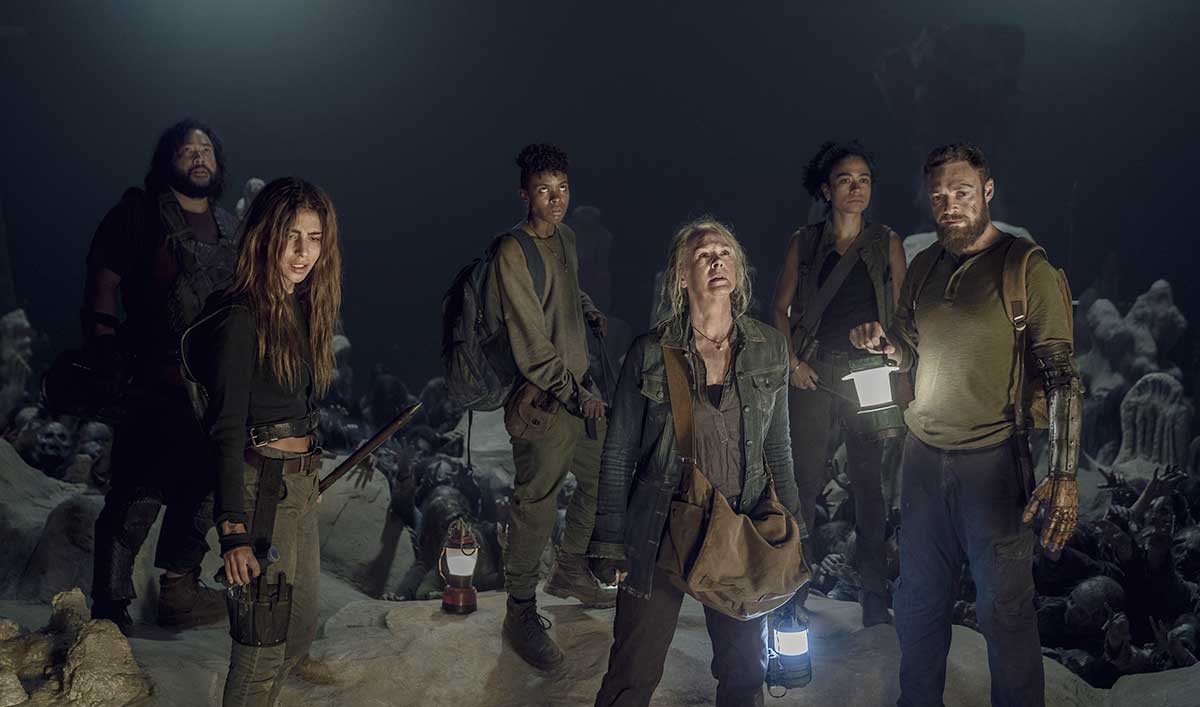 Carol will stop at nothing in her quest to avenge Henry.
In the Mid-Season Premiere, now available to stream for free on amc.com and the AMC apps, that's led the group into a horrific trap in Alpha's caves.
"This is personal for Carol. There is an overwhelming need for revenge," says Executive Producer Joseph Incaprera, in a new video breaking down the Mid-Season Premiere.
And while she's led the group into a horrible danger, this allows the cast and crew to explore one of the darkest, scariest and most exciting environments ever for TWD.
"Those caves from a practical point of view, were one of the best sets we've ever had. The scope of them, the claustrophobia…," exclaims Executive Producer Scott M. Gimple.
Watch the video now to see how Carol and Alpha's rivalry hits and scary new level and how the cast and crew brought Alpha's caves to life.
Go Inside Alpha's Caves:
Then, see five other TWD hookups we'd like to see now that Alpha and Negan have made it official.
Stream episodes of The Walking Dead Season 10 now on amc.com and the AMC apps.
Unlock more with AMC Premiere: Stream new episodes 48 hours early, ad-free. Plus get access to extended episodes and new exclusives. Learn more at amcpremiere.com.
For exclusive content from Season 10, trailer, cast interviews and more, sign up for the weekly Walking Dead newsletter.
Read More