Video
Watch the Opening Minutes of The Walking Dead Season 10 Premiere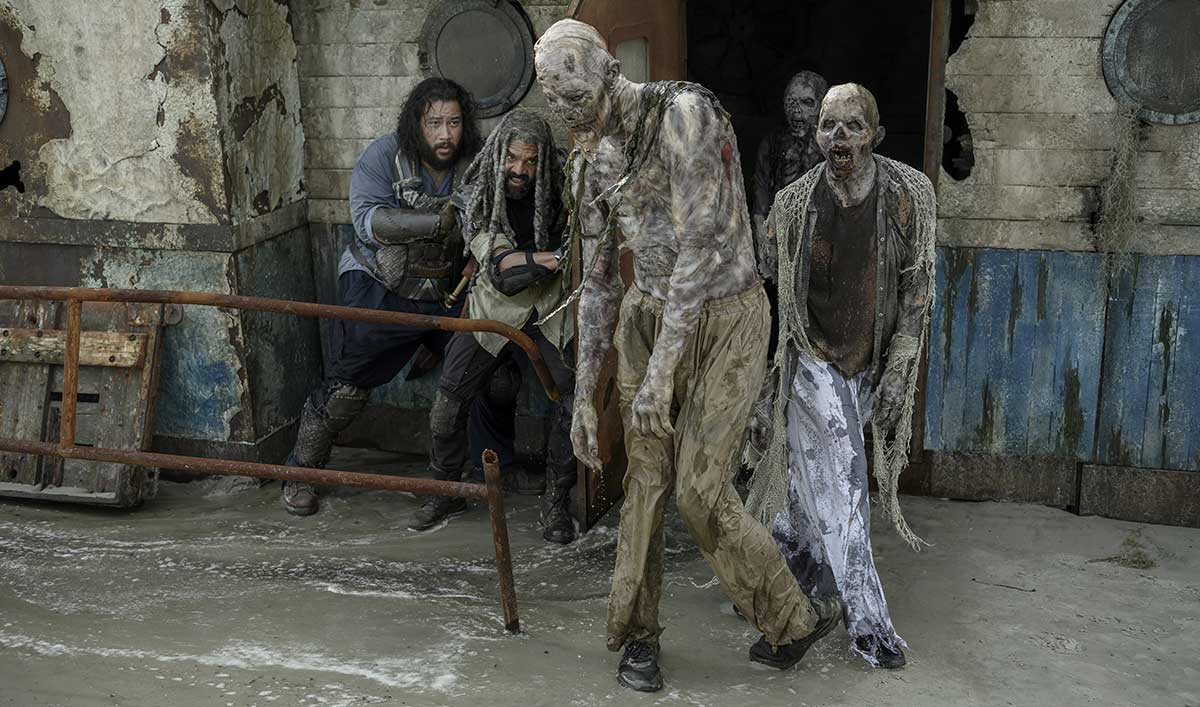 A day at the beach has a whole different meaning in the apocalypse.
Forget umbrellas and tans and all that.
For Daryl (Norman Reedus), Michonne (Danai Gurira), Ezekial (Khary Payton) and the TWD survivors, a beach day is all about harrowing battles with walkers and training to take on Alpha (Samantha Morton), Beta (Ryan Hurst) and the Whisperers.
In the opening minutes of the Season 10 Premiere, they're raising their battle skills to a whole different level as they get ready for what's to come.
Watch the Season 10 Opening Minutes
That means learning to fight in new formations, learning to battle walkers and humans alike with new weapons, new strategies and more.
When Alpha comes, they'll be ready!
Watch the opening minutes now to see what the Season Premiere has in store tomorrow at 9/8c.
The Walking Dead airs Sundays at 9/8c on AMC.
Unlock more with AMC Premiere: Stream new episodes 48 hours early, ad-free. Plus get access to the cast table read. Learn more at amcpremiere.com.
For more trailers from Season 10 and details on how to watch The Walking Dead, sign up for the weekly Walking Dead newsletter.
Read More