Video
The Walking Dead Cast and Creators on What Makes Alpha and Beta So Monstrous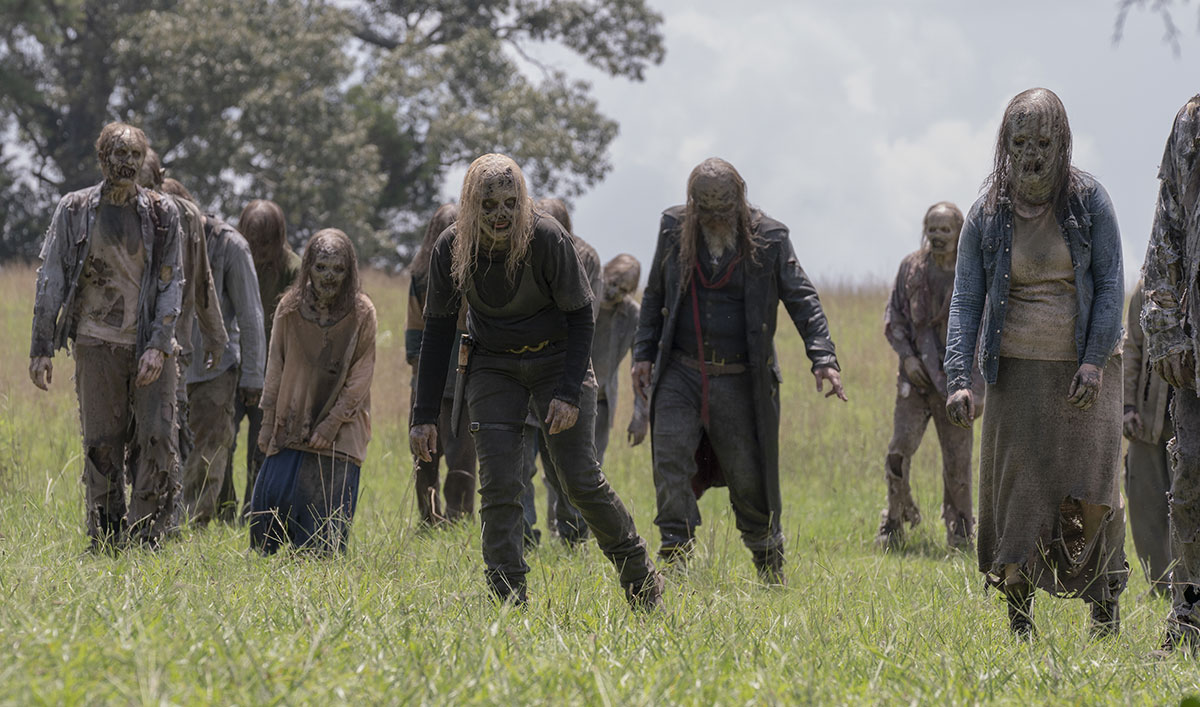 The survivors have been hunted by baddies before, but what exactly makes Alpha and Beta so villainous?
The Walking Dead Episode 2 begins to unravel the mystery of these two monsters.
In a new video, Samantha Morton, Ryan Hurst, Angela Kang and more bring us up to speed, breaking down the mystery further and delving into Whisperers' leaders in shocking detail.
Go Inside Alpha and Beta's Grotesque Bond:
"From Alpha's point of view, she's not the villain – she's the hero of her own story," says Showrunner Angela Kang.
She also knows exactly what makes Beta tick.
"The first time Alpha met this man, she just sensed immediately, that he was just afraid," adds Samantha Morton.
As for Beta, "He is a terrifying figure who is gigantic, carrying a machete," says Kang, but "He respects the fact that she's [Alpha] not afraid of him."
Their bond is instant and unique.
"I think it's almost like falling in love… but not as we know it," says Morton.
Click here to watch the full video and go behind the scenes of Alpha and Beta's bond.
Want to know more about Beta? Here's a handy guide to everything we know about the horrifying Whisperer.
The Walking Dead airs Sundays at 9/8c on AMC.
Unlock more with AMC Premiere: Stream new episodes 48 hours early, ad-free. Plus get access to the cast table read. Learn more at amcpremiere.com.
For exclusive content from Season 10, trailer, cast interviews and more, sign up for the weekly The Walking Dead newsletter.
Read More