Video
Go Behind the Scenes of The Walking Dead Season 10 Premiere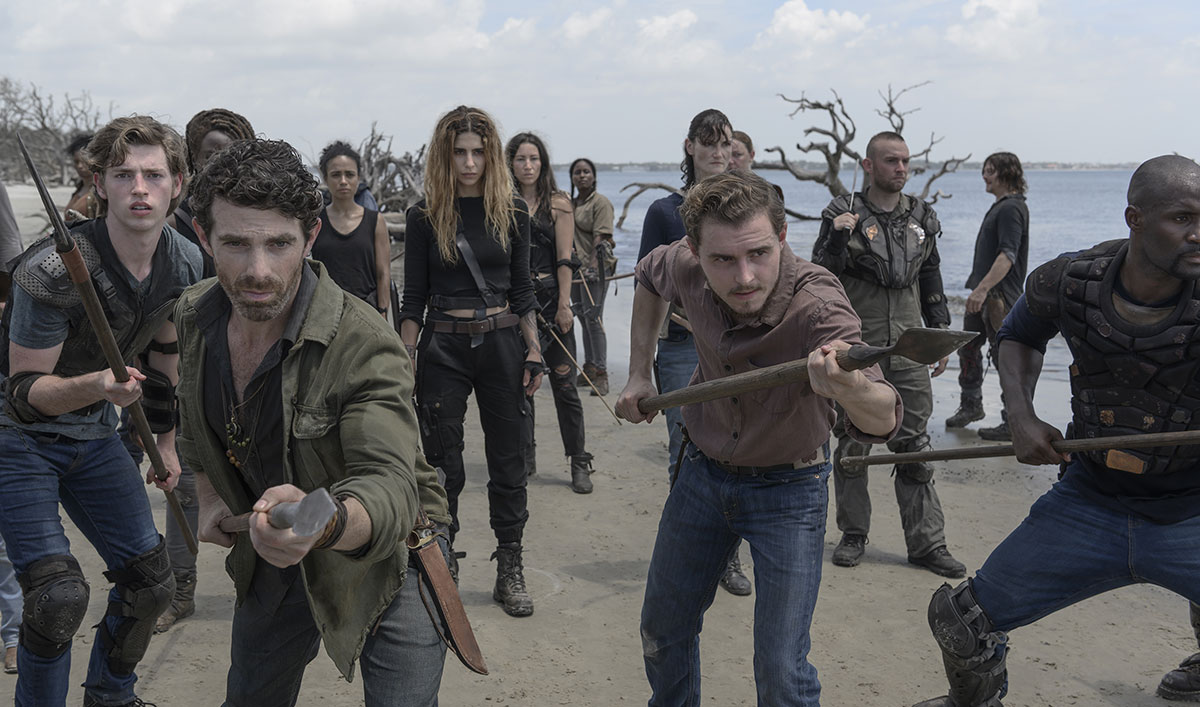 To fight against the Whisperers, it takes an army.
Both on and off-screen.
In a new video taking fans behind the scenes of the Season 10 Premiere of The Walking Dead the cast and creators share why there's power in numbers and break down some of the biggest scenes of the premiere.
Go Behind the Scenes of the Premiere With the Cast and Creators
"Last season our communities had been divided, and in some ways, that gave Alpha and the Whisperers and big opening to prey on them," says Showrunner Angela Kang.
But in the Season 10 Premiere, the communities are fighting as one against the Whisperers.
Click Here to Stream the Season 10 Premiere Free
"Working as a team is always going to make people strong," says Cooper Andrews (Jerry).
Click here to watch the full video and go behind the scenes of the survivors' massive training scene and more.
Read an interview with Norman Reedus on the Season 10 Premiere.
The Walking Dead airs Sundays at 9/8c on AMC.
Unlock more with AMC Premiere: Stream new episodes 48 hours early, ad-free. Plus get access to the cast table read. Learn more at amcpremiere.com.
For exclusive content from Season 10, trailer, cast interviews and more, sign up for the weekly Walking Dead newsletter.
Read More